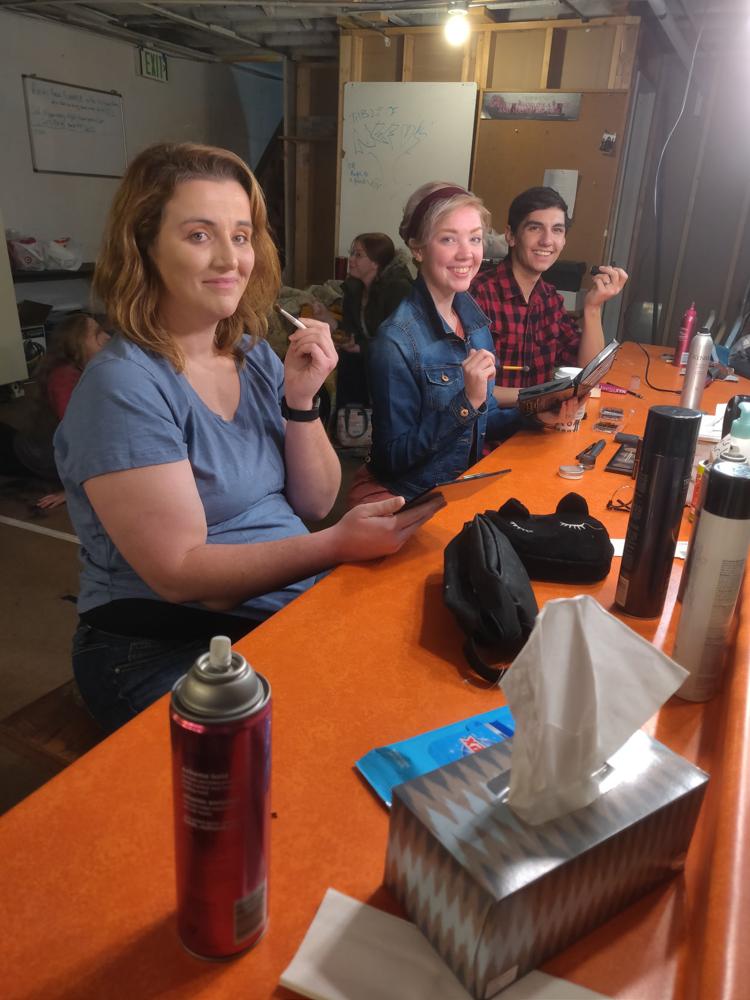 "It's the story you know the way you've never seen it" said Nancy Stange, director of the Cheyenne Little Theatre's "A Christmas Carol."
Stange uses only six actors to play all of the roles, and has the story take place in a child's bedroom.  "I had an epiphany when reading it," she said of the script.  Stange said the script is the traditional telling of the story, but includes a character called "The Reader."
The Reader also takes on the role of Tiny Tim and some other characters. Stange said that led her to think of The Reader as a child reading the Charles Dickens story, and thought it would be interesting if the entire play took place in the child's bedroom as she was imagining the characters.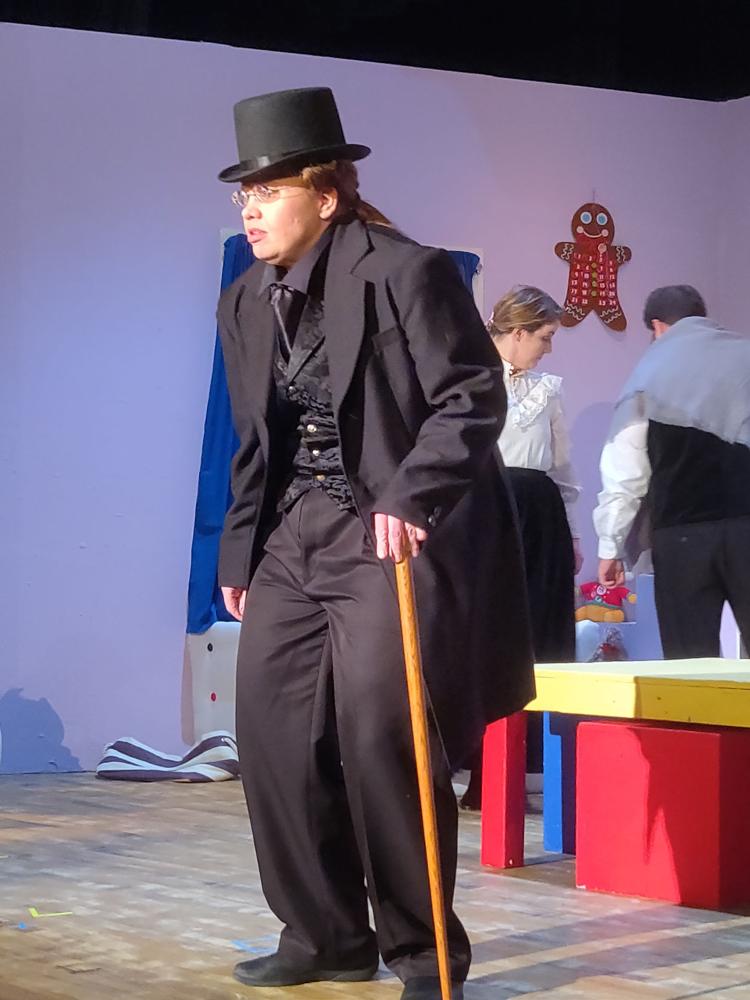 Ceara Madsen plays Scrooge.  "Ceara was the best auditioner.  She blew everyone else out of the water," said Stange.
"I am playing it as a man, which has been a challenge," Madsen said.  She added that it cut her vocal range in half, since she had to speak in a lower range. 
Madsen loves the story of A Christmas Carol.  "It's one of my favorite Christmas stories.  My mom and I read it together every year," she said.
Charles Johnson, who plays the Ghost of Christmas Present, said he took a different approach to his character.  "When we started talking about the role, I suggested he be more of a younger sprite-like character."  Johnson said he saw the Ghost as similar in ways to Peter Pan "who likes to mess with Scrooge…. I see him as how a child would view Christmas."  Johnson added that he wanted to show the pure innocence of Christmas from the perspective of a child who really loves the holiday.
The Ghost of Christmas Past is more of a governess or teacher, according to Elizabeth Gross, who plays the ghost in the play.  "As she goes through the different scenes with Scrooge, every single section has a less to kind of slowly show Scrooge, remember who you were, where you were at as a kid, and we've missed something somewhere," she said.
"I love A Christmas Carol," said Stange, the director.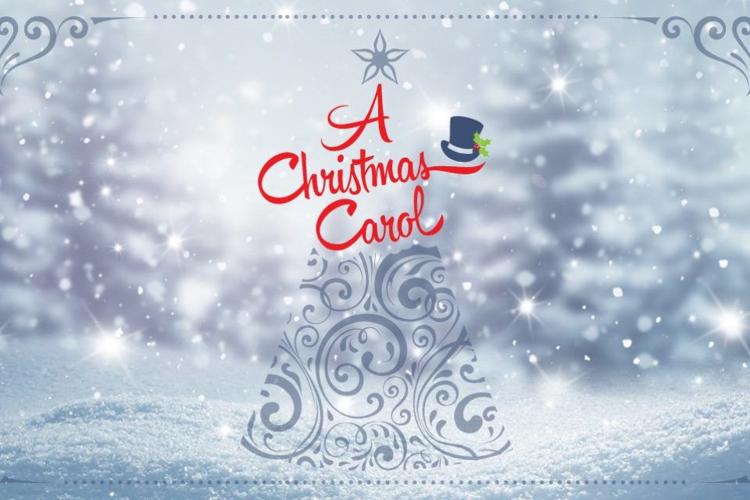 A Christmas Carol opens Friday, December 6, and runs through Saturday, December 21at the Atlas Theater on 16th Street in downtown Cheyenne. Doors open at 6:00 p.m. for the Dinner Theater. The show itself begins at 7:30. Visit www.CheyenneLittleTheatre.org for other showtimes and ticket information.
The featured play is an adaptation of the Charles Dicken's classic, "A Christmas Carol" and is directed by Nancy Stange. Each performance will be held at the Historic Atlas Theater in Downtown Cheyenne. Due to the rescheduling of the Cheyenne Christmas Parade, the December 7 performance of "A Christmas Carol" will be moved to 2 p.m.