Please note:  This concert has been canceled due to Coronavirus concerns.
Join the Cheyenne Symphony Orchestra for an evening with Mahler and Beethoven on March 21st at 7:30pm at the Cheyenne Civic Center. The orchestra's celebration of Beethoven's 250th anniversary will continue with two audience favorites: his Heroic symphony (Symphony No. 3) and his Overture to Egmont. This concert will also feature two of Mahler's most intimate compositions.
Both Beethoven pieces capture the essence of Beethoven: the music moves from struggle to triumph, the expression is intense and dramatic, and each piece has a revolutionary spirit. Count Lamoral of Egmont was a martyr for the cause of independence of the Dutch people in the 16th century. Beethoven must have really related to this historical figure because of the French and American revolutions going on in his own time. Egmont's strength and martyrdom, may have inspired him to compose some of his greatest music, the Egmont Overture.
After intermission, CSO will perform Beethoven's great "Eroica" (Heroic) symphony. "Every time I conduct and study this piece I find new revelations about it and am continually amazed at how modern and groundbreaking it would have been when it was written in 1803," says William Intriligator, Music Director and Conductor. "This is Beethoven trying to show the world that his deafness would not prevent him from composing great music. There is no question that, when it was performed for the first time in 1803, it was the most intense, longest and most groundbreaking symphony ever written.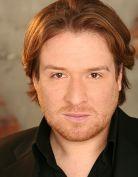 To experience it live with an orchestra will surely move you." CSO will also welcome guest vocalist Levi Hernandez to join CSO in songs by Gustav Mahler. "We think of Mahler as only composing colossal symphonies for huge orchestras, but these pieces are intimate and chamber-like," Intriligator explains. "In some of the most beautiful music ever written, Mahler captures a bittersweet feeling of remembrance, love of life, acceptance of death, and love of music. The four Songs of a Wayfarer are about jilted love and are very autobiographical (the young Mahler wrote them after a heartbreak in his early 20's). As a bonus, we are also performing one of my favorite Mahler songs, 'I am lost to the world'. If the narrator/persona of the Wayfarer songs is young and impetuous, the persona of this song is just the opposite: calm, resigned, nearing the end of life."
Enhance your experience with "Lunch and Learn" on Feb. 28th, from 12-1:00 PM at the Laramie County Library and "Classic Conversations" on Mar. 21st, at 6:30 PM at the Civic Center, prior to the concert. Maestro Intriligator and guest artist Levi Hernandez will be available for media interviews prior to the concert by calling Lindsey Reynolds at 778-8561.