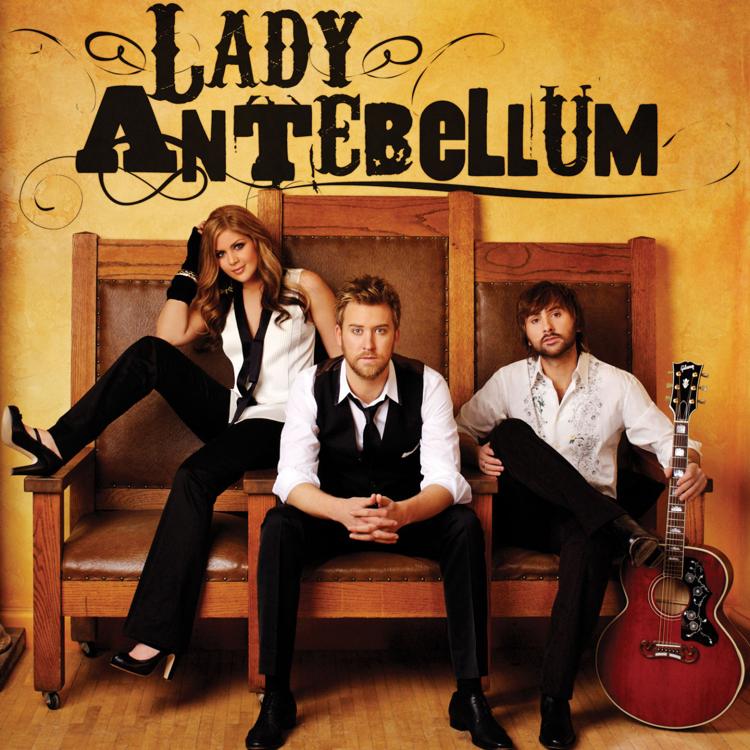 Lady Antebellum kicked-off Frontier Nights at Cheyenne Frontier Days, at 7 p.m. on Friday night July 19, with openers Kelsea Ballerini and the band Midland.
Lady Antebellum has been together for 13 years and have had chart topping hits like "Need you Now," "I Run to You" "Bartender" "American Honey," and many more. Their latest single, "What if I Never Get Over You," was the most added radio single of their career.
Lady A consists of Hillary Scott, Charles Kelley and Dave Haywood, and The Cheyenne Post spoke with Charles Kelley for this exclusive interview. He talked about their new album, a secret collaboration, his loving marriage, his band mates, what it is like to be a dad and on the road touring, and whether or not he would want to act in a movie like his famous sister-in-law Katherine Heigl.
"We're flying in from Nashville the day of the show and then fly back that night because we will be in the studio next Wednesday and Thursday," Kelley said. "We have a big collaboration and I can't say who it is but we will be busy the next couple of days working on that with a guest artist."
He said he and his fellow bandmates are looking forward to the show at Cheyenne Frontier Days.
"We're not too burnt out because we haven't had too many appearances on the road because we have been working on this record," Kelley said. "We're getting really excited to play the show because we get the adrenaline rush. It should be fun."
This isn't the first time Lady A has performed at CFD. "I remember it being a really high energy show," Kelley said. "Anytime for us, we're also looking forward to checking out the openers, too. We had Kelsea Ballerini on the road with us a few years ago and ever since then she got even more hits and has become even bigger star. It is always fun for us to sit on the side of the stage for a few songs. We get to see these newer younger artists really take off. We're looking forward to that and I've never seen Midland live. I know those guys pretty well now and I am looking forward to seeing them."
"We have been doing this for 13 years and we are finally at a spot where we are doing a full show of radio singles, so it is a big sing along," he said. "The shows that we've had lately, we walk off and it's like, 'What a fun time we are having.' We're finally to the point where we can hold the audience's attention for the entire set. There's no dead air, or album tracks in there, they're all radio songs, which is a lot of fun for us. That's our goal is to keep everyone singing for over an hour and a half show. There's 19, or 20 songs, or so. It's a lot of fun, there's a lot of eb and flow to the show. We have high energy songs like, 'You Look Good,' and 'Bartender,' so it's a pretty rocking show. At times we dial it down and really engage the crowd and tell them about the band."
"Dave and I grew up together in Augusta Georgia," Kelley said. "I moved to Nashville in 2005 and Dave moved in 2006. I met Hillary when she was singing in a bar in a band on stage in Nashville. I said you're really good and we would love to write some songs with you sometime. A week later we got together and a month after that we started the group."
They have a unique story about how their band's name became Lady Antebellum.
"We were taking pictures outside an Antebellum home in Nashville and we were searching for a name," Kelley said. "We were going to call ourselves something like Springdale, or something, but names are so hard to come up with. I was like man that's a beautiful Antebellum house, and that's cool, maybe there's a haunted ghost or something in there like Lady Antebellum. We all thought it sounded cool like southern rock, and there was a southern rock kind of song we had written, and The Beatles was taken," he laughed.
"It should be coming out in the fall, sometime in November," he said. "It's got a really cool collaboration. We're working in the studio with for a day or two then coming to Cheyenne. We're trying to get back to the sound of the first couple of records. I don't know if that was a conscious decision, but it is reminiscent of the sound we started with songs, 'American Honey,' 'Need You Now,' and 'Run to You,' and the current single, 'What if I Never Get Over You.' Fans of Lady A on social media say, 'This is the Lady A that is like something from first two records. They've gone back to the sound.'
"We try to stretch ourselves, but there is something from the first two records that we want to get back to some of that sound," Kelley added.
"The song, 'What I'm Leaving For," you know what I'm leaving for when you go on the road, but it hits close to home," Kelley said. "It hits hard. Hillary sings the lead on the song and it was hard for her to sing it. Sometimes we do get a little bit of guilt when we leave. Sometimes we are able to take our families on the road, and have that time too, but we love to do what we do. We try to be who we are in this stage of life and it is pretty impactful for us."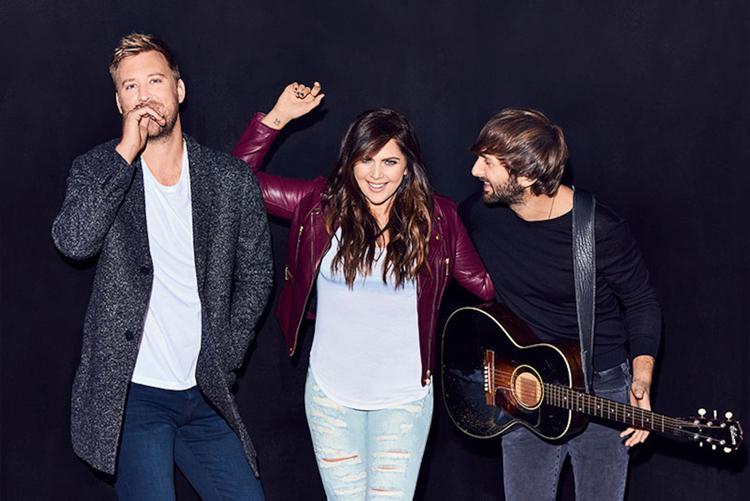 "Hillary has three little girls, Dave has two kids a little boy and a girl, and I have a little boy," Kelley said.
"The kids get along well and play together because they're close to the same age," he said. "We have fun."
The band took a break in 2017, but the press wasn't too kind about it back then, but Kelley said they just took time off to spend time with their new babies. "Family comes first," he said.
"That's the thing that I've loved about our group," he said. "We don't put any pressure on anybody to do something like that. Like the burden lies on Hillary when she gets pregnant it's a lot harder on her, than Dave and I. That's one of the things that has kept us close and together, is to be able to put the band aside for a while so each of us can live our lives."
Charles was asked if he likes being famous, or not.
"I feel like we are pretty lucky," he said. "I feel like we have just enough fame where we can walk down the street and not be recognized. That's the nice thing about being in a band. We get the best of both worlds, we get to play in front of crowds and get real life. We get recognized here and there, but it's nothing like Taylor Swift has to deal with."
"I was 11, or 12 years old when I got a set of drums," he said. "That's when I started playing in a band with my brother Josh and a couple buddies in town. That's when I knew I would play music for the rest of my life and it was a reality to play for a living."
Charles described Lady A's songwriting process because everyone in the band are songwriters.
"We write a lot," Charles said "Dave pulls out his guitar starts strumming. I might have a lyric idea on my phone. It always starts like that. Whatever inspiration hits you. It might be on the bus and Dave says he's got this cool guitar riff. But, sometimes we have songwriters in Nashville we are scheduled to work with. Sometimes you have to schedule times because you live a busy life and you call up songwriting buddies and say, 'Hey man lets write tomorrow because I'm in town.' That way you get to see what kind of ideas everyone has."
Charles said the band probably won't have time though to hang out at CFD as a tourist and see a rodeo or have some fun.
"It's just this one-off show," he said. "So, we fly in the day of show and we hope to get in early enough to catch Midland and Kelsea, then we fly back out. It will be fun to just rock it out and feed off that energy and hop on the plane and be back the next day. Usually we ride tour buses around, but since this is a one off show we won't be watching any rodeo stuff for this trip."