As the old saying goes, The Show Must Go On. And despite recent sea-changes in society due to the pandemic, a staple of Cheyenne cultural life will be back as usual. Sort of.
Even while under quarantine for COVID, actors have been rehearsing for the opening of the Cheyenne Little Theatre Players Old Fashioned Melodrama. But because of the pandemic, rehearsals are very different this year.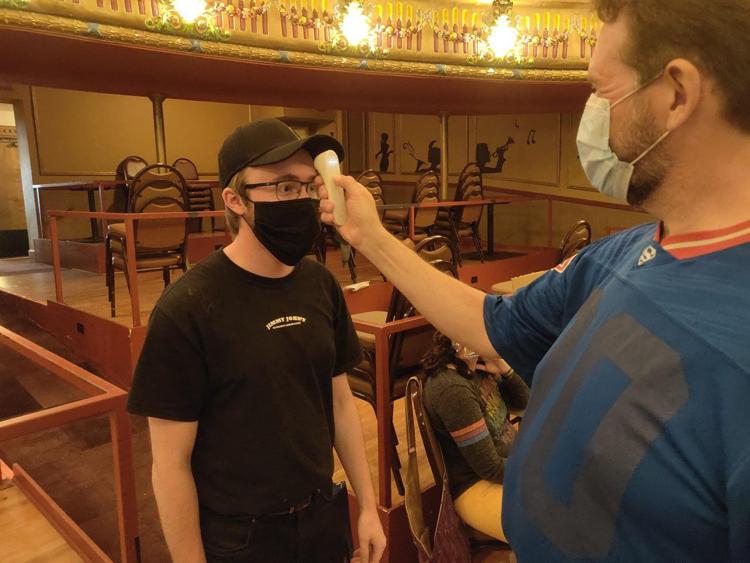 When actors arrive at the Atlas Theatre for rehearsal, their temperatures are taken, and they must wear face masks at all times. Director Rory Mack has been making sure actors maintain social distancing, even during the show.
"I think our biggest challenges have been the blocking, and to maintain a decent social distance between the actors. Especially with a melodrama script that calls for people kissing each other and people shaking hands and people grabbing each other, that type of thing. Suddenly you can't have any of that physical slapstick comedy," Mack said.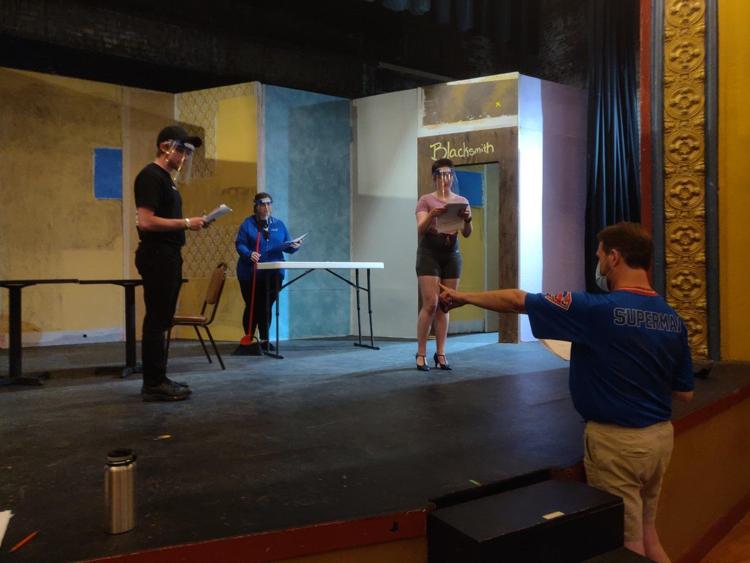 The situation has called for some creative thinking on the part of the director and cast.
"There will be some very unique solutions that we've come up with," Mack said. "For example, you will probably see the first and only social distancing spit take in theater history. It was too good a joke to cut out."
The actors are wearing face shields while rehearsing, and they will wear the shields during the performances, too.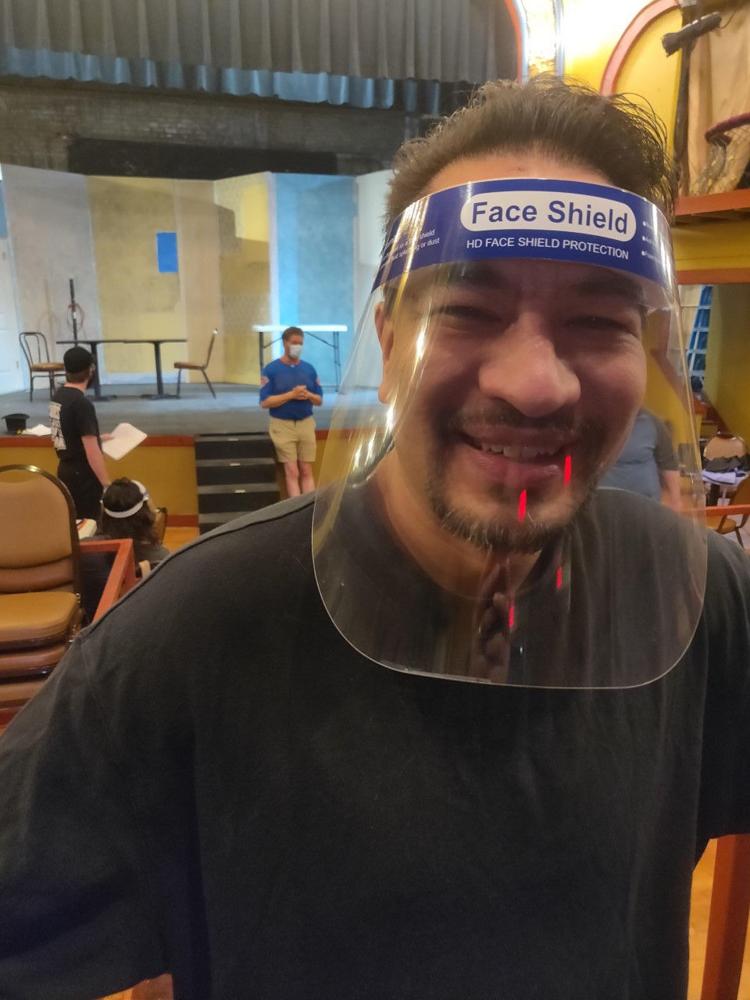 Jacob Sones played the villain in a previous Melodrama. He's doing so again for this show, but playing the role now is rather different from his previous appearance. 
"The biggest difference from the stage standpoint is the distance we have to keep from each other even as the cast. We're six feet away from each other at all points in time, and we wear these masks, so the interaction feels radically different," Sones said.
There is some concern about the stage lights creating glare and reflections on the face shields, which also has prompted some rejiggering. 
"We're trying to find ways to creatively place the lighting, so it won't be as big a problem," Mack said. 
The Old Fashioned Melodrama has some standard elements every year. There's a hero, a heroine, and an evil villain. Audiences are encouraged to cheer the hero, boo the villain, and to react to what's happening on stage. This year's version includes a hometown villain who is a little incompetent and easily foiled, and a new villain arriving in town to try and take over the territory.
"This show features two villains and I don't want to give away too much, but I'm the latecomer. There is a villain duel and I'm the one that sparks that," Sones said.
Julia Preston Fulton plays the local villain, Slitherin Sam Smirnoff, a male character.
"It's called a pants role. It's different. I have to be very conscientious of my posture. So for example, if something surprises me, I don't want to clutch my pearls. That's not something a masculine character would do," Fulton said.
She is looking forward to donning one particular accoutrement of her character: 
"I'm getting a mustache, which I'm really excited about," Fulton said.
Staging a show during the pandemic presents other challenges. The bar at the Atlas Theatre will be open, but extra volunteers will sanitize areas of the theatre and provide table service. Popcorn will be sold out of pre-packaged bags instead of fresh from the popper.
The theatre's management also is considering staggering entrance times, so all of the audience doesn't enter at the same time. The Melodrama opens on July 9 and runs through August 2.