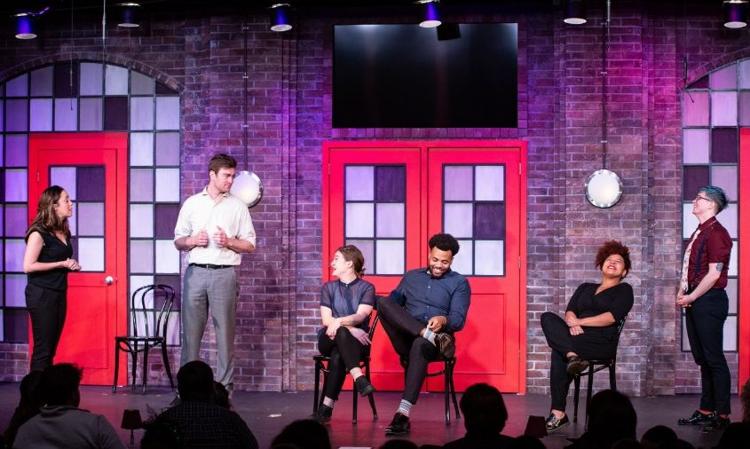 It was a lovely evening at the Denver Center Performing Arts Complex. I followed the sound of an acoustic duo, and ended up right in front of The Galleria where "It's Not You, It's Me. – The Second City" is playing through August 25. It turns out the DCPA has a pop-up happy hour "Under the Glass Top" every Thursday, Friday and Saturday through September 21. Who knew? And what a pleasant surprise!
You may already know that The Second City has produced some of our most beloved funny people, such as Alan Alda, Gilda Radner, John Belushi, Steve Carell, Amy Pohler, Tina Fey, Stephen Colbert, and the list goes on and on … and on. Could the next break-out star be in this cast? Maybe. It was darn funny.
The premise highlights the perils of dating and relationships in the modern age. Switching back and forth between sketch comedy and improv, children, missed connections, misinformation, and learning experiences provide plenty of fodder for big laughs. Directed by Jen Ellison, the ensemble's comic timing and physical humor was strong. Each piece moved along at a healthy clip, keeping me engaged until the end.
George C. Owens delivered characters with depth and complexity rarely seen in the world of improv. Jackie Southee put a measure of grounded humanity into her comedy. It's not surprising that my favorite skit was between these two actors. It was both funny and touching.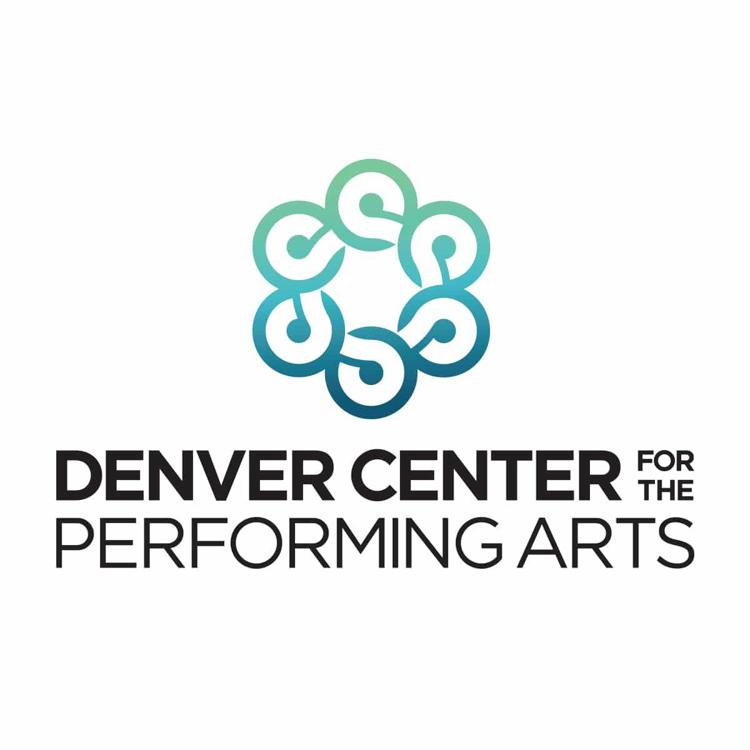 Meghan Babbe, Evan Mills, and Kiley Fitzgerald had boundless energy and great physicality. Jordan Stafford tended to play more reserved parts, and then blew us away with his too, too divine dance artist guru routine at the end. Each actor had great moments on stage, and the combination made for a very well done show. Jeff Strickland's musical accompaniment gave it that extra punch that really rounded out the experience.
My criticisms are few, and really nitpicky. So here goes. Sometimes it was too loud for too long – as if it started on high and ended at high, rather than having more of a build. During choreographed numbers, some actors' movements seemed a little lazy. Again, I'm being very nitpicky.
If you're heading to Denver, I recommend "It's Not You, It's Me. – The Second City." Arrive early and enjoy some live music and a cocktail first.
I was serenaded by the musical stylings of Jenn Cleary (vocals and guitar) and Mad Dog Friedman (blues harp) while sipping a ridiculously overpriced top-shelf bourbon on the rocks. Just a note – their prices for well drinks, wine and beer were much more reasonable … so lesson learned there.
Anyway, the music was great. Cleary's voice is reminiscent of rock and roll powerhouses like Janis Joplin and Susan Tedeschi. Friedman plays the heck out of that harp. If they ever play in Cheyenne, you should check them out for yourself.
RECAP:
It's Not You, It's Me. – The Second City
3.5 stars out of 4
Worth the drive? Yes
July 31 – August 25
Tickets $49
Leslie Belfor has been an actor and director, and holds a BFA in theatre performance from the University of Colorado in Boulder.