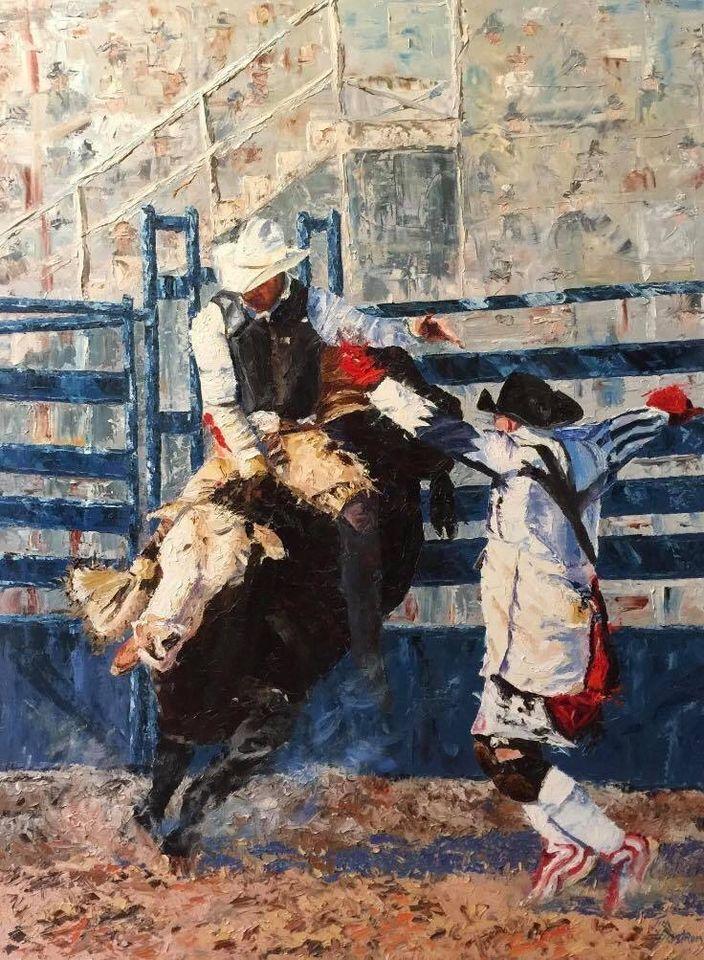 Anna Bilderback opened the Powder River Art Gallery about 18 months ago in Buffalo. The first few months were great; she even upgraded to a bigger space pretty quickly.
As winter hit Wyoming, business began to slow in Buffalo. Still, Bilderback wasn't too worried, believing 2020 would bring great things for her business.
Then the COVID-19 pandemic changed the economy, and Bilderback reconsidered her options. Although she lived in Buffalo, she worked as a realtor in the southeast Wyoming area and her family had roots in Cheyenne.
So, she decided to pack up her house and the gallery and move everything down to Cheyenne. In mid-August, Bilderback hosted the grand opening for the gallery, one of the many new businesses that have opened in Cheyenne in the last few months.
"I knew from all of my friends that the arts scene was growing, more people were moving in and there was a lot more action here compared to Buffalo," Bilderback said. "Cheyenne has more people. It's more diverse. So I decided to move down here and spread a little more art around the community."
Located at 1906 Thomes Ave., the gallery features art from the contemporary Western and Native American genres. The pieces vary and include paintings, photographs and leather work.
Artwork in the gallery ranges in price from $150 to $24,000. Bilderback is featuring 17 artists' collections right now, plus one work created by her mother, Donna Bowen.
Bilderback's Western roots were a major influence for creating this gallery. But she also loves seeing the images that Western and Native American people can create to reflect their emotional state and physical location, all in one painting.
"My mom and grandmother were both painters, so I would watch them, and I just fell in love with Western art. I like the myth of the contemporary Western, so I like art that reflects that idea," she said.
For Bilderback, it's important to showcase Native American artists.
"We're in such a densely Native [American] place here in the west, so I would love to have that energy, their presence and creativeness in the gallery."
Her grand opening was a great success, with around 200 people visiting the business that day and many artworks sold. She's looking forward to the upcoming art shows the gallery will host, such as one this Friday featuring Arkansas-based painter Bob Snider, known for his horse racing artwork. Local artist Stevie Knox also will be there.
"I'm excited about the events, but what I've really been loving is meeting all of the new people here who love art and are collectors," Bilderback said. "I had no idea they were here, but they've been really responsive. Art speaks to people."