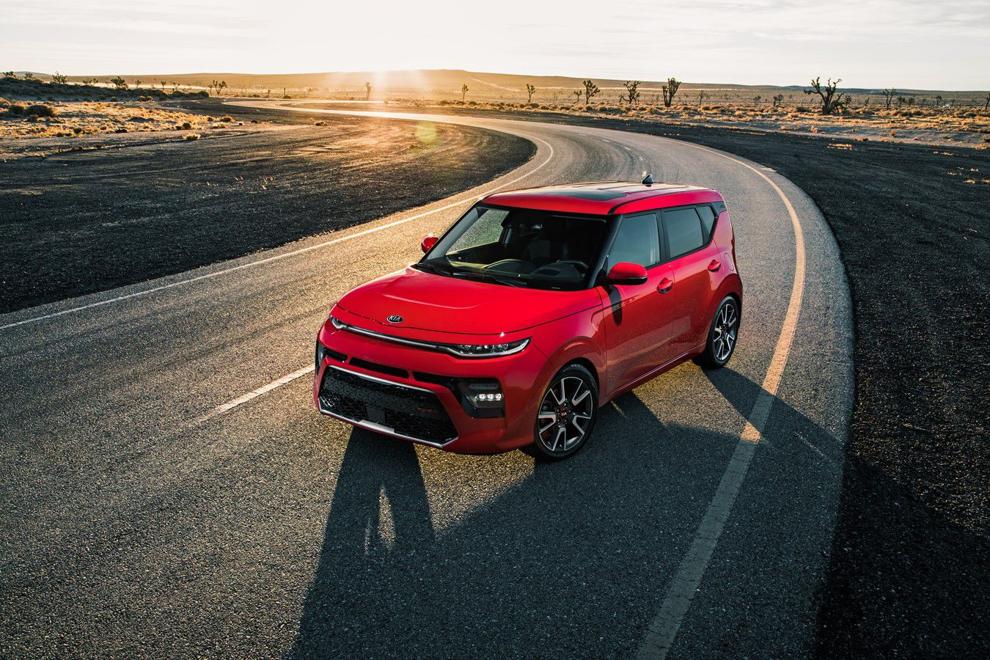 Advertising is all about getting people's attention. Friends still talk about the hamsters rocking out in a Kia Soul in the middle of Super Bowl commercials back in 2010. Hundreds of hamsters running on cage wheels while the cool gangster/hamsters cruise by in a new red Kia Soul was a brilliant aid. Ten years later, Kia has upped the volume just a bit with modern styling and even electrification in the 2020 Soul EV.

Autowriters Jim Powell and Vince Bodiford each spent a week in the new Kia Soul GT-Line. Bodiford tested the Soul with the 1.6 liter turbo in high altitude winter driving in the Rocky Mountain region, and Powell tested a 2.0 liter Kia in Southern California.
For a smaller platform and brand, there are many choices for buyers. The Soul is available in six trim levels – LX, S, X-Line, GT-Line, EX, "EX Designer Collection" – plus the all-new Soul EV.
Exterior updates include new headlights with slimmer daytime running lights and turn signals. There is a larger front grille and flared front fenders. The vertical rear window and taillights have been reshaped and most will recognize the image as a "Cool Soul." On the practical side, the new platform and structure will support some weight on the roof, and engineers have included roof rack mounting points.
Jim's Soul had the 2.0-liter gas engine. "There is more performance in the revised 2.0-liter gas engine, but the constant-variable "IVT" transmission combination would not be my first choice in drivetrains. All the new power is transferred through a mileage-oriented acceleration engine management software, which takes some of the fun out of the quirky Soul. Enthusiasts who love to drive should opt for the 6-speed manual transmission," Jim said.
Vince's had the 1.6-liter Turbocharged gas engine: "The turbo definitely compensated for the high altitude testing. The little powerplant is frisky and puts out plenty of power, but my test model suffered from a sudden sprint which followed a brief but noticeable turbo lag on harder acceleration. I think the gearing and transmission are fine, but I suspect the normally-aspirated 2.0-liter that Jim drove was smoother through the powerband," Vince said.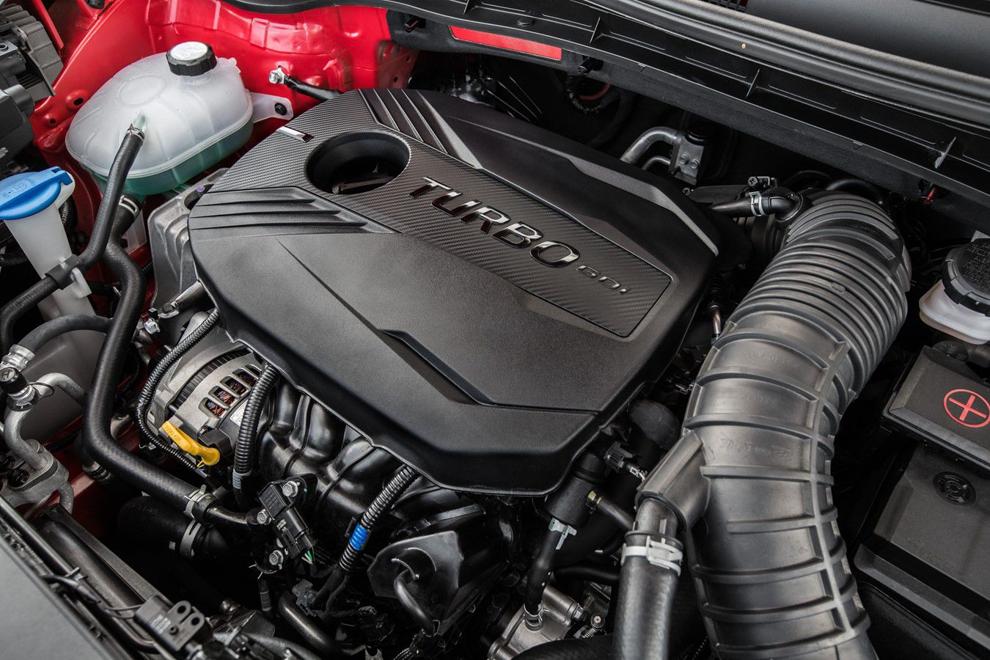 The iconic shape and profile seem very similar to the first-generation Soul, yet it rides on an all-new platform. The new "GT-Line" and "X-Line" models add some performance cues but the car is still a reliable commuter. The handling for the 2020 Soul is more secure and grounded to the pavement during high- speed lane-changes. Braking is more accurate and steering is more precise. Kia has added a new level of sophistication to the 2020 Soul with better driving dynamics. Yet, Kia did not forget to keep the 2020 Kia Soul funky enough to be fun.
The new 10.25-inch wide color display is intuitive. Like all Kia vehicles, the controls are logical and easy to reach, even for shorter drivers. There is an upscale feel to the materials used on the inside of the cabin, and also a new Head-Up Display [HUD] is optional on the higher trim levels. The seats are more supportive upfront and the cabin is a nicer place to be for road trips. Some think this updated Soul is more "mature" but I feel the Kia Soul is more conducive to longer road-trips.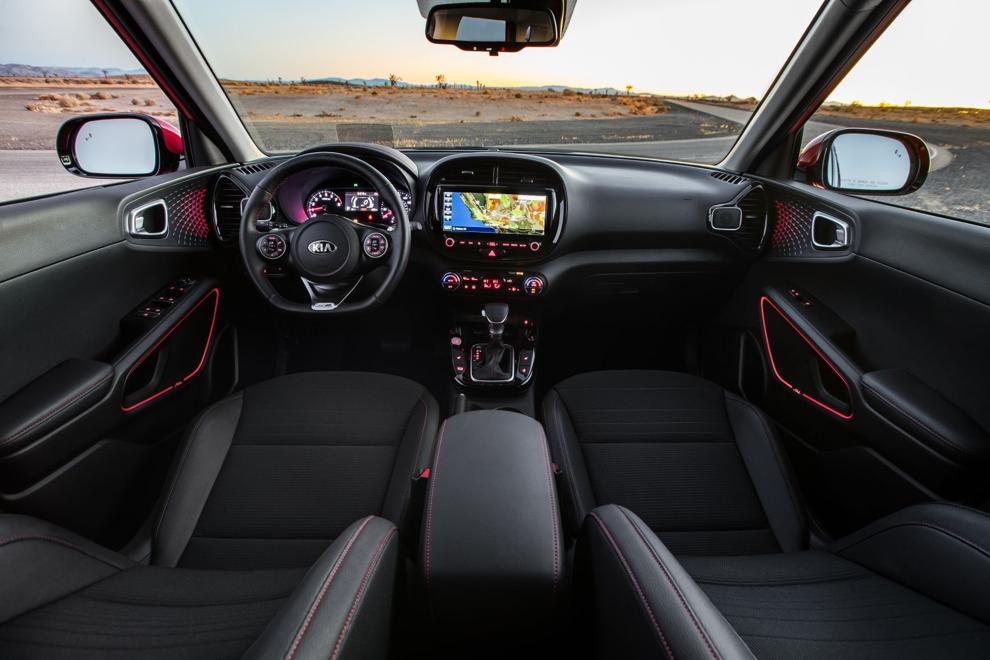 They also include their host of safety features called "Kia Drive Wise" on all models. The driver-assist features include Forward Collision Avoidance with pedestrian detection, Lane Keeping Assist, Lane Changing Assist with steering inputs, Blind-spot Collision Warning, and Rear Cross Collision Warning. Available highway safety is increased with their Smart Cruise Control and High Beam Assist.
Nice touches include available wireless charging, dual auto climate control, and more speakers on the upper trims. Soul continues to show-off their signature tweeters in the front and bumps up the mood lighting options. Customizable lighting emits a soft glow from the center door panels and a unique 3D pattern surface on the upper door panels. It can also be synchronized with the music playing through the audio system. This can be pretty cool or pretty distracting, depending on your tolerance and level of fatigue one experiences while driving at night. It can also be turned off if your head is pounding right along with the large subwoofer bass.
Unique to Kia/Hyundai/Genesis is a Driver Attention Warning system that monitors the driver's face for signs of sleepiness or distraction. I found this system did not understand some "head-banging" rock-n-roll music, driver-seat dancing, sing-along moves that made me famous in high school. The readout warned me and wanted me to take a break much sooner than needed!
The Verdicts:
Jim Powell: "There is always a compromise when revising a funky fan favorite to meet the needs of the masses, aiming to attract buyers of the Boomer Generation with the most buying power. Kia has done a good job of keeping the 2020 Soul fresh and minimizing the compromises while delivering an updated ride and interior, and still keeping some hamster funk and fun. They have done this all while keeping the 2020 Kia Soul affordable."
Vince Bodiford: "The all-new Kia Soul is cool as ever. It has spunk and personality like few other cars out there. If I could wave a magic wand and get anything else on the Soul, it would be all wheel drive and more power. If it had AWD, I'd buy one – I like it that much. If you don't need AWD (and not everybody does) it's a great vehicle that offers some of the biggest bang for the buck, not to mention the cool and fun factors."
Pricing starts at MSRP $17,490. Soul GT Line pricing is $27,498 plus a few extras and shipping. Fuel economy ranges from 27-mpg to 32-mpg. For more information, see your local Kia dealer, or visit www.Kia.com.
Vince Bodiford is the automotive editor of the nationally-syndicated auto feature The Weekend Drive, and Jim Powell is the automotive editor of Driven By, based in Southern California. Both are members of the Motor Press Guild.