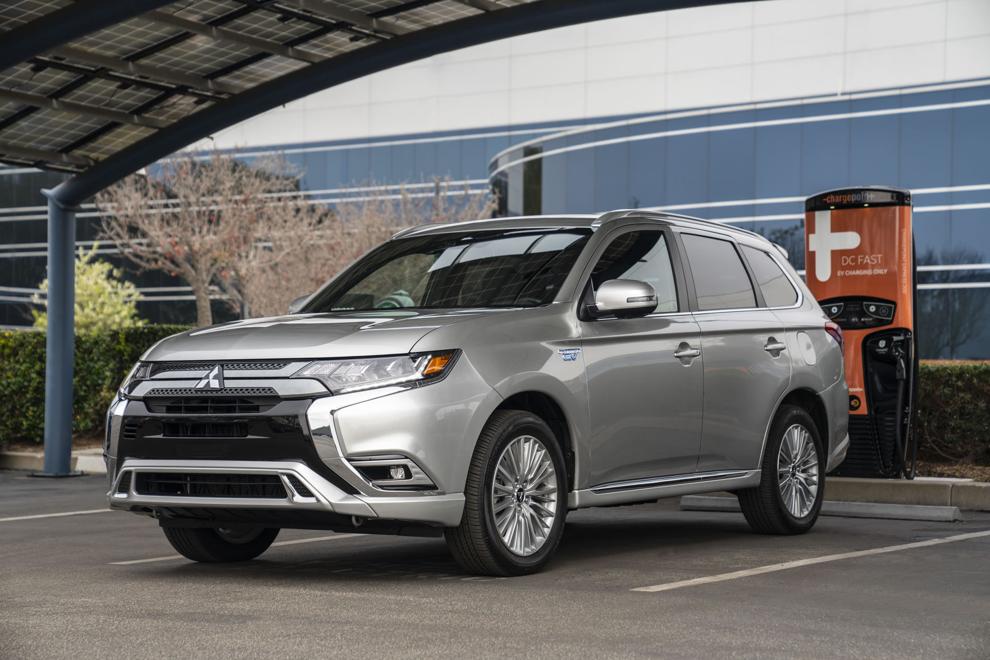 The new 2020 Mitsubishi Outlander Plug-in Hybrid Electric Vehicle (PHEV), the world's best-selling plug-in hybrid electric vehicle, now also holds the title of the greenest family car, having been honored as the first-ever 2020 Family Green Car of the Year by Green Car Journal.

Based on Mitsubishi's already popular and exceptionally capable Outlander, the PHEV flavor enters 2020 with new standard safety equipment, a restyled dashboard and updated option and trim packages that increase the value, safety and overall aesthetic.
The Outlander PHEV is a culmination of Mitsubishi's 100-plus-year history of automotive excellence: over 50 years of electromobility and four-wheel drive technology that goes back to 1937 when the company built Japan's first four-wheel-drive vehicle, and subsequently honed on the international rally circuit.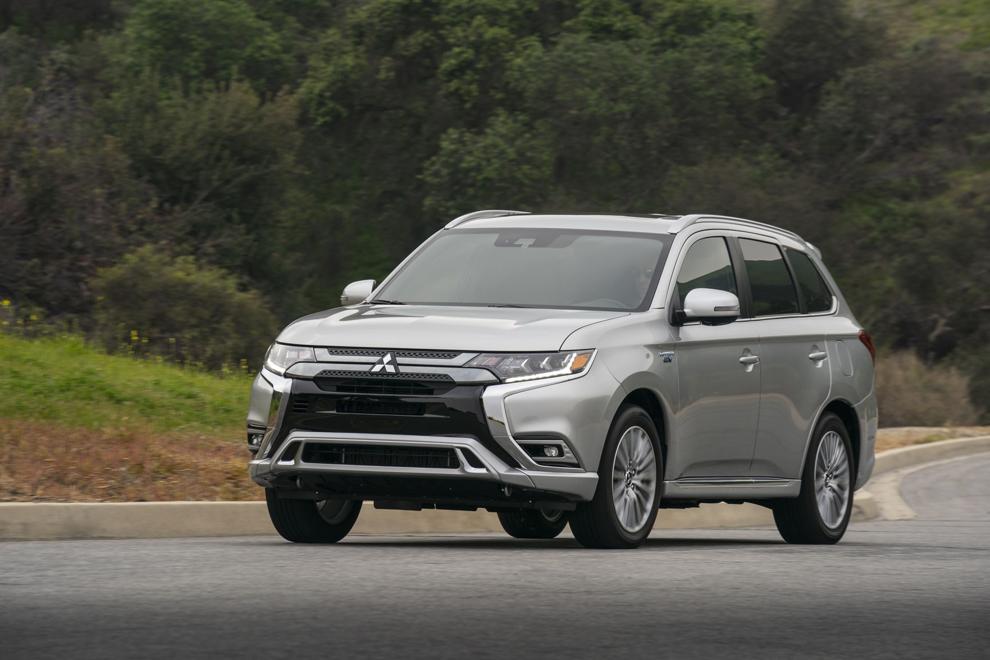 Driving the PHEV model is easy and straightforward. It features a highly efficient 2.0-liter gasoline engine coupled with two high-performance electric motors, along with Mitsubishi's advanced Super All-Wheel Control (S-AWC) system – which all work great, but you give up a lot of power in the process. You'll be happier if you use this vehicle as intended, which means to keep the battery charged. The blended electric / gas package works well, so use it. If you cannot keep it charged overnight or often between trips, then you may be happier with the gas-only Outlander.
Inside, the Outlander PHEV offers up comfort and refinement where driving pleasure is enhanced by generous legroom, deluxe amenities and a fairly quiet ride. The seats are trimmed with standard-equipment premium soft leather and the rear seatbacks can be folded to allow for many different adventures.
The driver's seat on all models now features newly standard power-adjustable lumbar support. Rear seat passengers also enjoy a new seatback design that improves comfort on longer trips.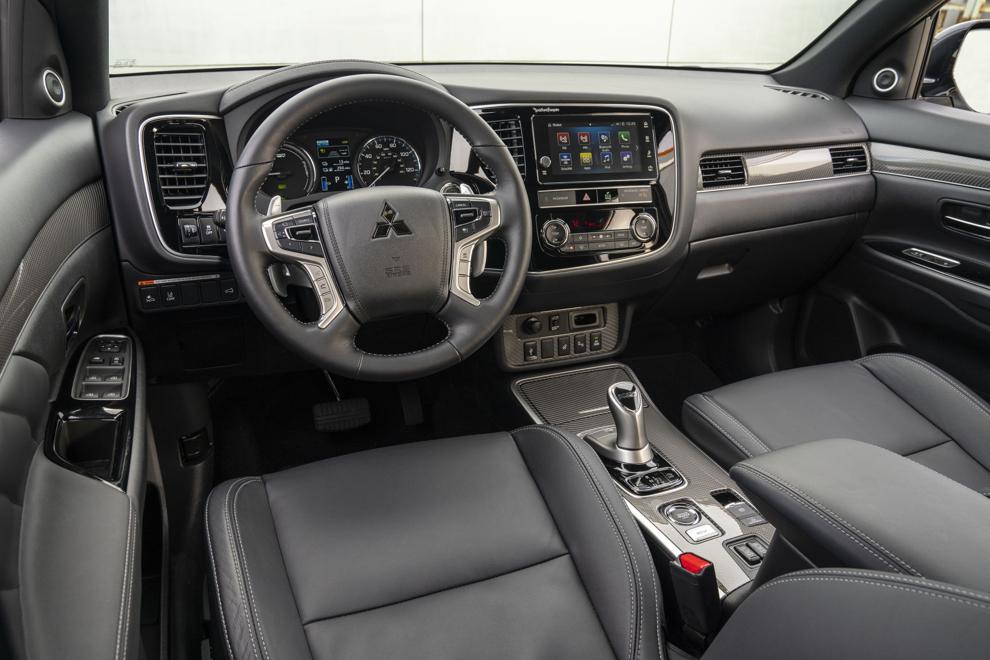 Thanks to its unique drivetrain, which combines a front electric motor, rear electric motor, and front-mounted gasoline-powered 2.0-liter engine with integrated generator, the 2020 Mitsubishi Outlander PHEV is able to operate in one of three unique drivetrain modes for optimal performance and efficiency.
With two full-time, high-output electric motors separately mounted at the front and rear axles to instantly supply torque on demand to all four wheels, the Outlander PHEV offers responsive performance in town at slow speeds and start/stop. Out on the highway and open road, it's underpowered.
Regenerative braking is also used to generate electricity for the system. While slowing and braking, the front and rear electric motors function as generators so that electricity can be generated and fed back into the lithium-ion drive battery pack.
Charging the Outlander PHEV is simple, with three different methods to choose from depending on location and/or needs. The vehicle's drive battery can be charged with a standard 120V (full charge in eight hours) power outlet at home with the supplied charging cable, or with a public or residential 240V (full charge in less than four hours) charging station.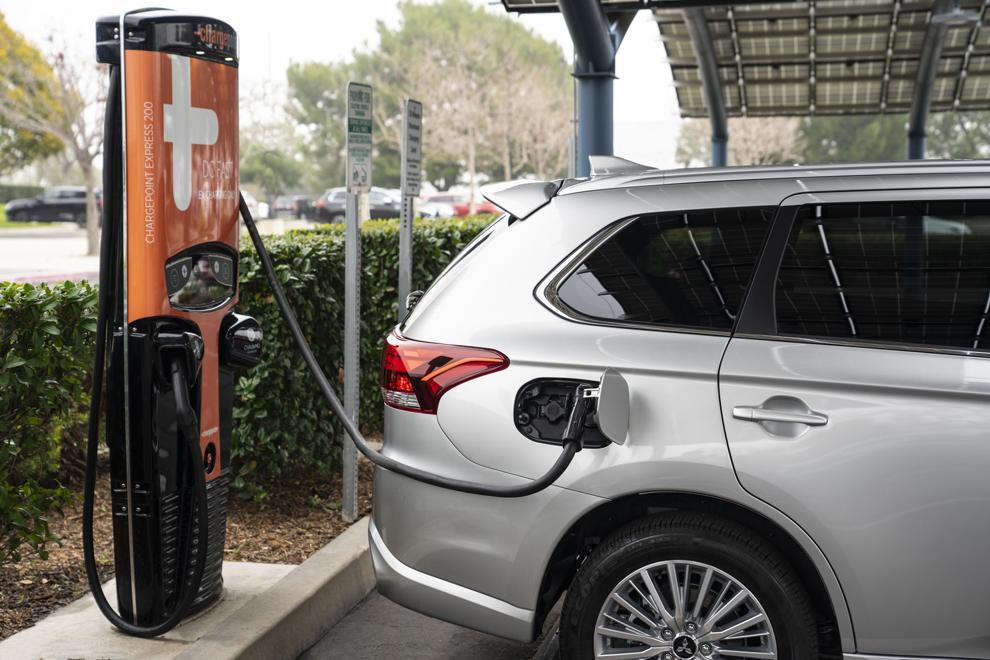 Available advanced safety technology supports safer, more confident driving — on the road and in parking lots, day and night. From intelligent sensors that track the vehicle's surroundings and warn of danger to available active driving assistance and solid passive protection, the Outlander PHEV delivers.
Standard on the Outlander PHEV GT trim (vehicle tested) are two AC power outlets located in the rear seat and cargo area. The plugs are standard North American 120V plugs and do not require an adapter to use. The plugs draw directly from the drive battery and provide 1,500 watts of electric power, enough to power nearly any portable household appliance, for camping (toaster, spotlight, electric grill, coffee maker) or tailgating (television, blender, game console, mini-fridge, speakers) or any other activity.
The 2020 Outlander PHEV is offered in two trim levels. Buyers who opt for the base SEL trim will find standard safety and convenience features throughout the vehicle, including FCM, LDW and AHB safety systems, an all-new second-generation SDA infotainment interface, redesigned HVAC controls and 22 miles of all-electric driving range.
Stepping up to the top line GT trim, buyers are greeted with standard luxurious and convenience touches, including LED headlights, Adaptive Cruise Control, a multi-view backup camera and two 120-volt household-style outlets in the second row and cargo area that can power your favorite household and entertainment accessories, meaning that the ultimate tailgating or camping experience is just a plug away. 
Neither trim level is available with a third-row seat, which is available in the non-plug-in Outlander models. 
Pricing: starts at $36,295 MSRP, and our test vehicle was priced at $42,505.
Rivals: include the other plug-in electric hybrids (PHEV) like the MINI Cooper SE Countryman All4, Audi Q5, Subaru Crosstrek, and Ford Escape.
Vehicle Highs:
Lots of standard comfort and safety features, even on the base model.
Range of up to 22 miles on electric battery charge alone.
Outstanding all-wheel drive system for all-weather safety.
Vehicle Lows:
Bad placement of the "Park" button (hidden in front of the gear selector lever).
Very underpowered – at the worst times (entering highways, passing).
Small gas tank limits overall range – even worse if you're in gas only mode.
The Verdict: When driven and used as intended, (battery charged, in urban/suburban settings) it's an excellent offering in the segment. Mitsubishi's "small batch" idea is working well and it shows in the overall lineup. You cannot beat this AWD system. 
For more information, visit your local Mitsubishi dealer, or visit www.MitsubishiCars.com.