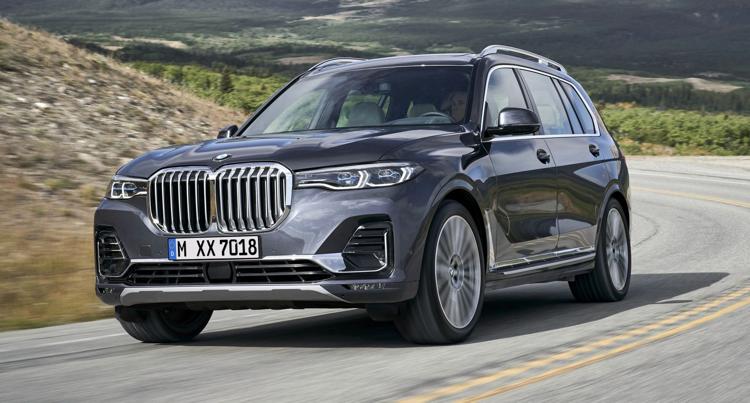 The largest BMW in history has arrived. The flagship BMW X7 xDrive 50i is a three row, off-road capable luxury yacht on wheels. This 3000+ millimeter wheelbase people mover is built in the Spartanburg, South Carolina factory right here in the United States.

For this test, we visited Michigan for a week and challenged the winter weather and roads to a duel. Armed with the mighty X7, we handily won. This new Bimmer seems to share parentage with a military vehicle and fine watchmaker. Tough underpinnings and ability – and jewelry-like details.
The driving experience lives up to "the ultimate driving machine" promise that the brand is famous for. All controls that matter are instant and authoritative – steering that is perfectly weighted and laser-accurate, braking that is strong and controlled, and throttle response that will press you deeply into the sculpted leather seats. Among big luxury like this, I doubt the driving dynamics could be any better.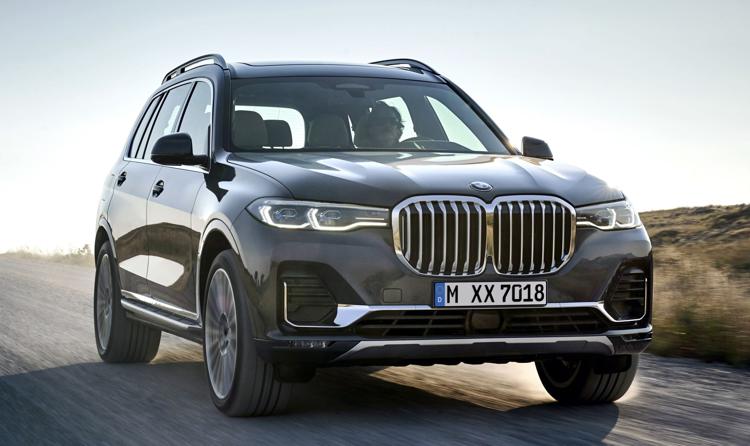 Designated as a Sports Activity Vehicle (SAV for short), the BMW X7 i50 blends both luxury and legendary BMW agile performance experience into a high-end package with plenty of options to boot. The market for three-row behemoths is heating up as more and more players get into the game all with a unique take on luxury expectations from consumers. BMW left nothing on the table as it's clear in its multifaceted approach to utility.
Offered in several trim options among the two gasoline engine choices, xDrive 40i, the xDrive 50i (the one we tested) and two diesel engines for the xDrive 30d and the xDrive M50d. There are plenty of options to suit a range of large cargo or long-range desiring customers.
There is no mistaking the outside of the X7 with its polarizing oversized signature kidney grille, standard LED headlights and an optional set of BMW Laserlight with adaptable LED headlights as well that can cast light up to 600 meters down the road. It also casts a very cool light pattern on the tarmac at your feet when you open the doors.
Continuing with other available exterior features, including the standard 20-inch wheels, there is also 21 and 22-inch wheel options ready to take on your local tarmac or dirt road. Spring for a M Sport package and you'll unlock an exclusive performance y-spoke design to coordinate with an aggressive styling package inside and out.
Adding to the overall experience, inside the BMW X7 xDrive 50i you'll find a wide range of features, including a larger third generation head up display, BMW live cockpit professional as standard, two 12.3-inch displays (one functioning as the gauges and the other as your center infotainment screen).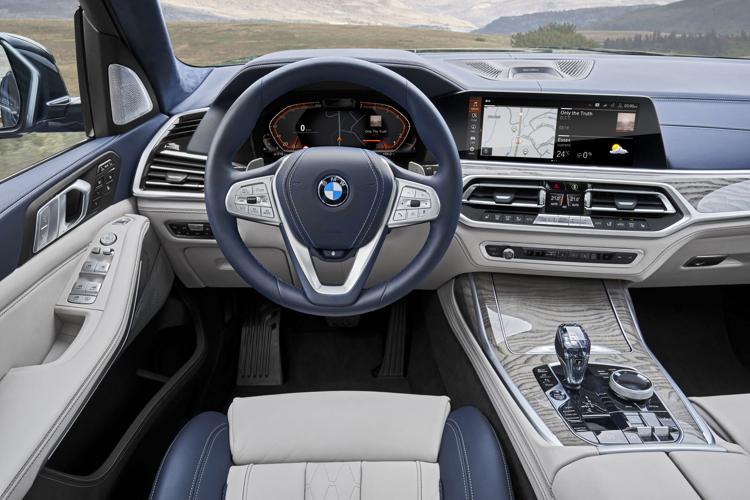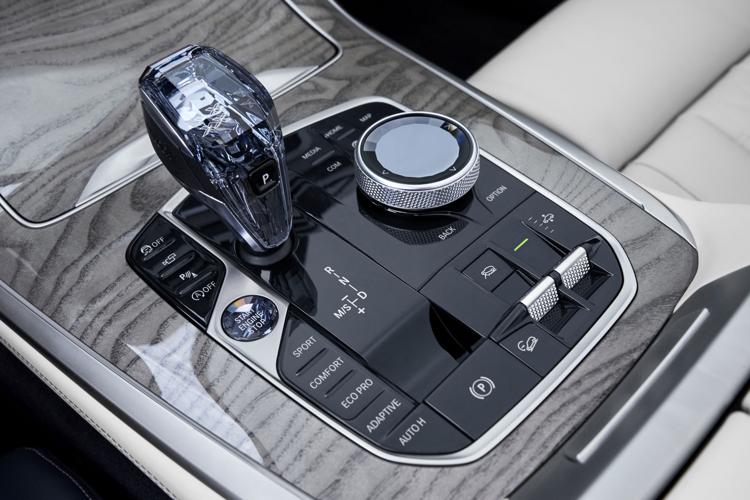 Premium touches run amuck inside as your fingers prance from delicate surface to delicate surface. Like the "crafted clarity" glass application to the gear selection lever, a host of instrument and dash panel trim materials including various open pore woods, sealed veneers and carbon fiber (naturally).
Lest we forget the essential cooling and warming cup holders, ambient lighting and air fragrance dispensers. Once you're neatly nestled into the vehicle you can also enjoy the available Bowers & Wilkins 20-speaker, 1,500-watt stereo system.
Sticking with the internal bit that keep you engaged, the engine in our xDrive i50 is a robust twin-turbo V8 conducting 462 horsepower and 652 ft-lbs of torque harmoniously throughout the all-wheel drive system. An eight-speed sportronic transmission makes sure those figures constantly stay in tune with the driver's inputs at all times.
Outside the design is adored only by those who appreciate its guts. The larger kidney grille can be a bit polarizing but nothing a black out M Sport kit couldn't mask well enough. The strong shoulder lines and well executed sculpted side panels prove the vehicle is more than confidant while cruising from hipster strip mall to hipster spa with ease. Add a few dirt roads into the mix and you'll be more than satisfied with the X7's overall capabilities, prowess and comfort. Not to mention, you'll bully anything out of the way when they see you coming up in their rear-view mirror.
Pricing fits into the category of "it's priced less than 'if you have to ask, you can't afford it,'" meaning it's more affordable than a V-12 Rolls Royce Cullinan SUV (also a BMW company, MSRP $325,000). Pricing for the X7 starts at $74,895. That said, our hard-loaded test model was just over $105,000.00. For more information, see your local BMW dealer, or visit www.BMWusa.com.
Ezekiel Wheeler contributed to this report. More auto features are online at www.TheWeekendDrive.com