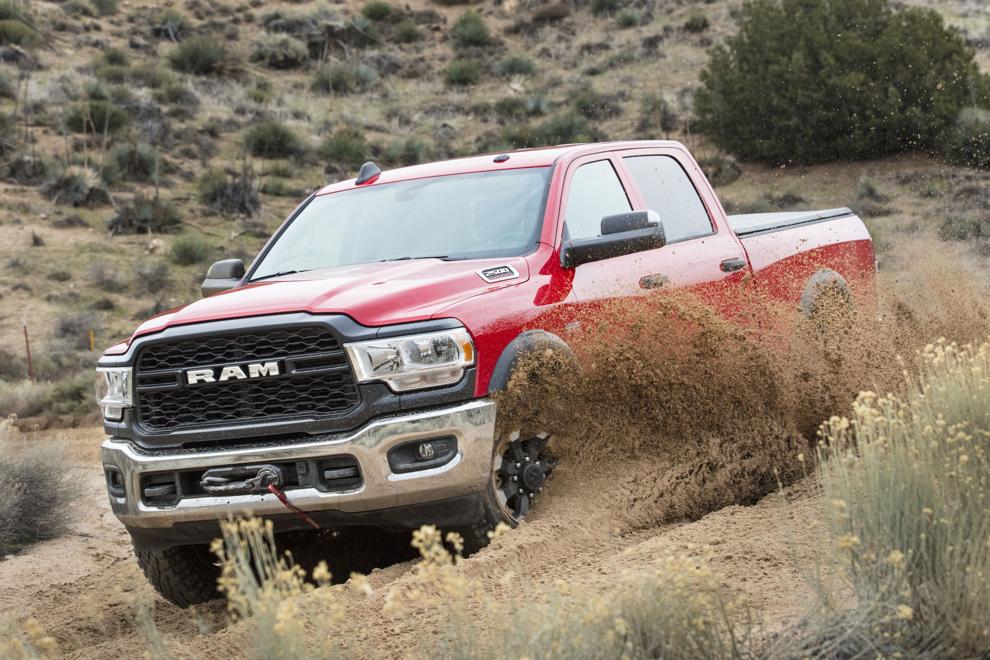 Gone are the days when a new pickup truck was a basic work accessory for farmers, ranchers and the skilled trades. Today, even the most standard full-size pickup truck is massive in scale, choices, and capabilities – with a price tag to match. This is a new era of larger, stylish, comfortable and capable pickup trucks.

In that mix, Ram offers three totally new major pickup lines – the 1500, 2500, and 3500, with options of heavy-duty versions, 4x4 and engine choices including a whopping 1,000-lb-ft torque Cummins diesel engine, and a standard V8 that allows you to say yes to "that thing got a Hemi in it?" question.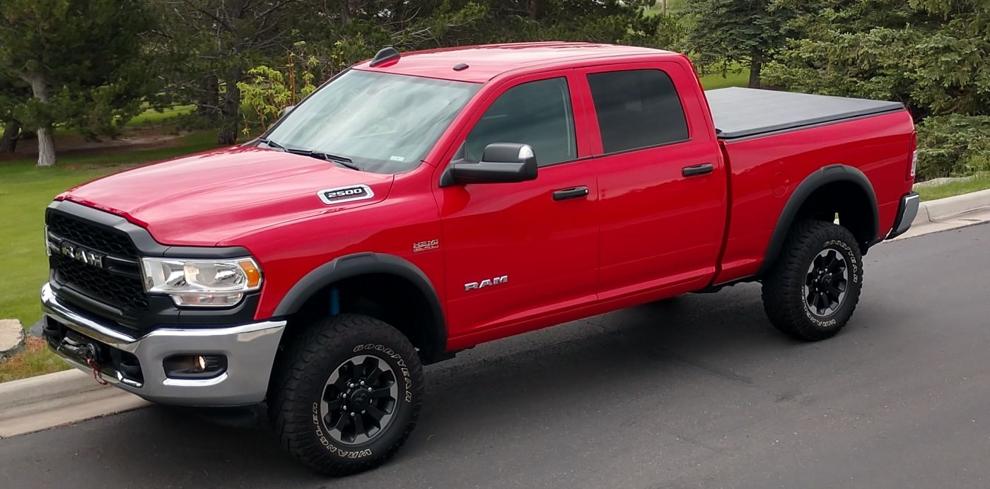 For this test, we chose the 2019 Ram 2500 Tradesman Crew Cab 4X4. Tradesman is the value package, with pricing starting at $37,245 – and ours was equipped with the 6.4-liter Heavy Duty V8 Hemi, and the venerable 2ZA Package – which turns this nicely equipped pickup into the storied Power Wagon, adding $7,995 to the price tag – bringing the out-the-door MSRP to $52,450.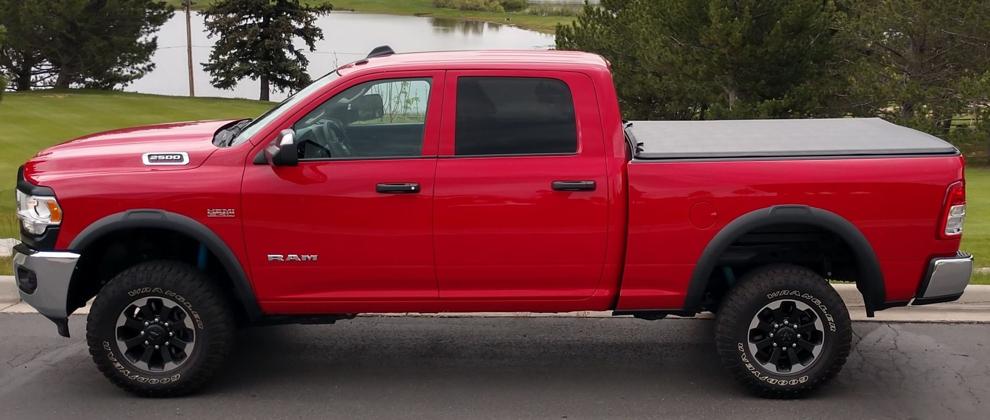 You can get the Power Wagon via this package on the Tradesman, or with the stand-alone Power Wagon pickup. Our configuration saves about $1,000.00.
The appearance of the pickup is unique. It has the presence of a full custom off-road pickup, yet the quality of a factory model. Each of the other trim levels among the Ram 2500 are similarly unique with their own "bespoke" look and feel. Those are the Limited ($64,640), Laramie Longhorn ($56,700), Power Wagon ($53,100), Laramie ($49,200), Big Horn ($42,200), and Tradesman ($37,245).
Getting inside the cab by any of the four-doors is awkward. Because of the very tall ride-height, there is no easy or graceful way in or out. It's a lot like getting on and off a horse – only real cowboys and cowgirls make it look graceful and easy. And so perhaps it may be with these massive pickup trucks.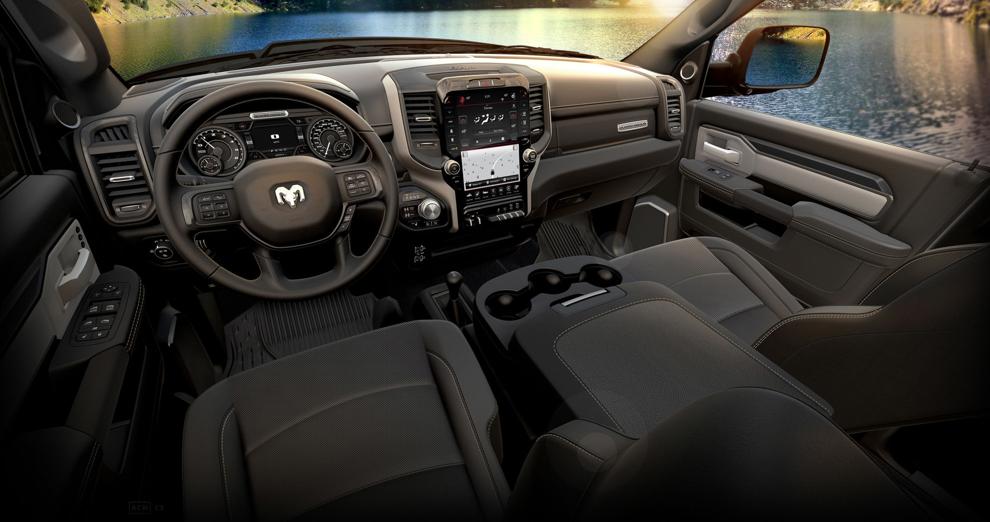 Once inside, you'll enjoy a cabin that is quiet, full of handy and needed features, and has feel of high quality. The new instrument panel combines a strong, structurally interlocking appearance, pushing the central controls up and toward the driver, improving overall reachability of system controls. There are four optional audio systems to immerse passengers in a quality sound experience, including a 750-watt Harman Kardon Audio System with 17 speakers, including an 8-inch subwoofer.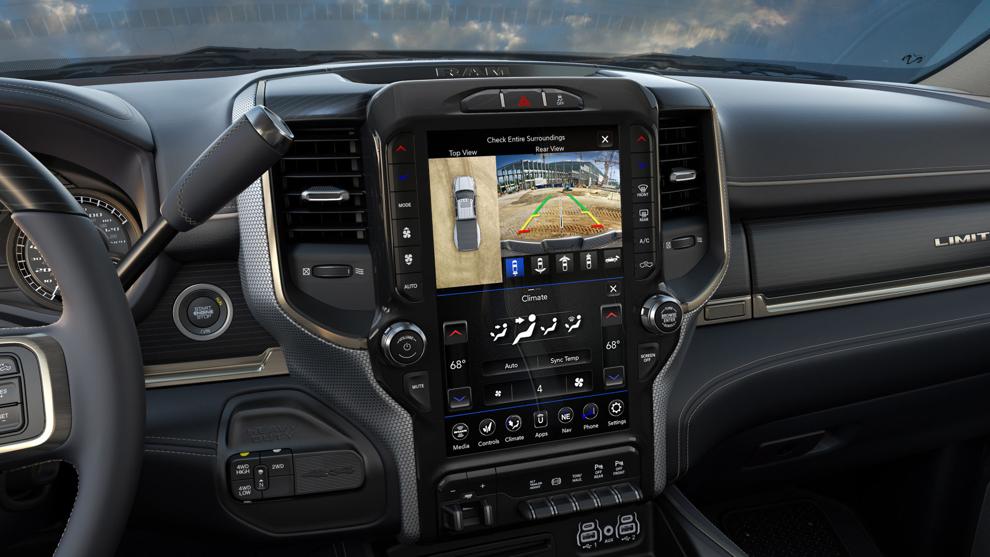 But make no mistake – the Ram is a hard-working and capable pickup truck.
"Ram Heavy Duty owners constantly demand the highest levels of capability to tackle the biggest jobs and with 35,100 lbs. of towing capacity, pulled by 1,000 lb.-ft. of torque from our Cummins engine, we now hold the most important titles within the segment," said Reid Bigland, Head of Ram Brand, FCA. "We've also surrounded owners in luxury and technology that, until now, was unavailable in a heavy-duty pickup. The highest quality interiors, active safety systems and of course our award-winning Uconnect technology contribute to the best Ram 2500 and 3500 trucks we have ever built."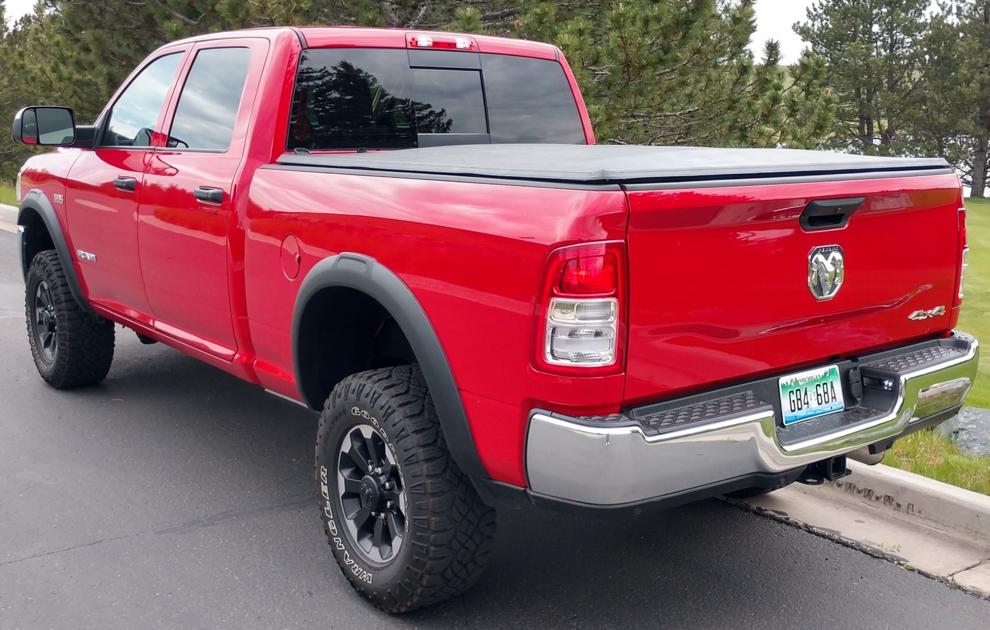 I'm impressed with the power of the standard engine, the proven and potent 6.4-liter HEMI V-8, making 410 horsepower at 5,600-rpm and 429 lb.-ft. of torque at 4,000 rpm. It is mated to the TorqueFlite 8HP75 eight-speed automatic.
Ram HD pickups feature all-new frames built with 98.5-percent high-strength steel, six separate crossmembers, hydroformed main rails and fully boxed rear rails.
Suspension includes Frequency Response Damping (FRD) shocks on all four corners, Hotchkiss rear leaf-spring system with optional air suspension.
In the front, a new, two-piece, front-suspension crossmember structure adds a longer welded interface and greater strength to the frame. The Ram Heavy Duty line features an advanced three-link front suspension to ensure roll stiffness.
A new braking system upgrades the calipers, booster and master cylinder. Combined with a larger-ratio pedal swing, the 2019 Ram Heavy Duty delivers a more confident and powerful execution with little effort from the driver.
The Power Wagon features a unique suspension, factory suspension lift, locking front and rear differentials, disconnecting sway bar and a 12,000-lb. winch. New to the Power Wagon is a 360 camera, which includes forward-view camera gridlines to help navigate obstacles. A new and integrated front-mounted WARN Zeon-12 winch features a unique fairlead and fairlead retainer with a new synthetic line that cannot kink, does not fray and is more maneuverable.
The pickup includes more than 100 available safety and security elements, including an array of active and passive systems to assist the driver and passengers, offered in all models.
Overall, this is a nice full-size pickup that should be on your list of test drives when shopping for a new pickup. Offering quality ride, comfort, handling – including capabilities of towing and power, the Ram lineup gives maximum effort all day, every day, with confidence. We think the best value is a Tradesman with some options you like and need.
For more information, see your local Ram pickup dealer, or online at www.ramtrucks.com. For more auto reviews and features, visit The Weekend Drive.