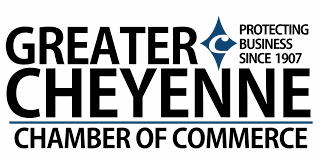 At our Chamber of Commerce, we believe that our community is preparing for an awakening. It truly is morning in Cheyenne and Wyoming, and our future looks bright. This year's annual chamber awards celebration celebrated our Chamber and the wonderful people who make our community great. 
Awardees included:
Non-Profit of 2021- My Front Door
Community Service Award - #1 Properties
Business Advocate of the Year - Gunnar Malm
Small Business of the Year - Chronicles Distilling
Large Business of the Year - Western Vista
Emerging Leader Award - Jera Likely
Student of the Year - Hollie Baca
Teacher of the Year - Kendall Ceballos
Committee of the Year - Vickie Peth
Person of the Year - Patrick Collins
Each of these businesses and individuals have been endlessly devoted to making our community into a great place to live, work, and do business. It is an honor to recognize them and their work through these Annual Awards.