This holiday season, consider adding something very special to your table and gift-giving ideas – by choosing from the wide assortment of unique items that are made locally. The range of goods made locally is huge – from local honey to crafts to food items. They represent the "authentically local" experience.
A great place to find these items are at many of the shops downtown, and the area farmer's markets. Here are three unique and popular local favorites:
The "Best Jam Ever"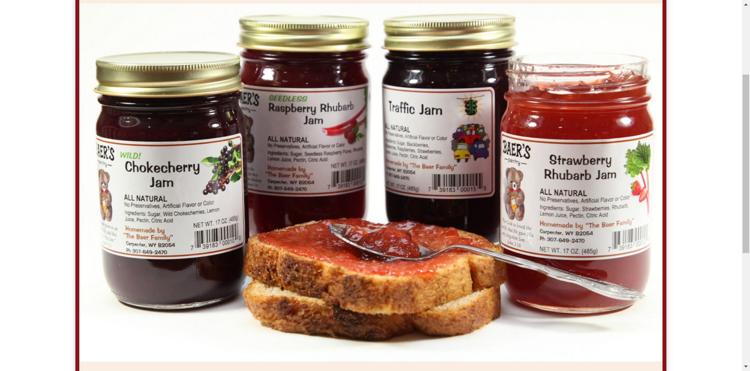 Back in 1991, the Baer family of Carpenter started making jam in small quantities for a local farmers market. Today, the operation is widely expanded and is still owned by family members Jim and Rachel Newswanger. From the modern, state-approved commercial kitchen in Carpenter, the family makes small batches the same old-fashioned way they did years ago.
The jam is carefully crafted using only wholesome ingredients, and contains on preservatives, artificial color or flavor. The popular local jam is sold at markets in the region, online, and at local farmers markets.
Family members help in all aspects of the cooking and packaging of the jam, now available in 16 flavors, and a syrup: Chokecherry Jam, Chokecherry Syrup, Blackberry Jam, Blueberry Jam, Orange Marmalade, Jalapeno Pepper Jam, strawberry Rhubarb Jam, Seedless Raspberry Ja, Seedless Raspberry Rhubarb Jam Red Cherry Jam, Dark Cherry Jam, Strawberry Jam, Traffic Jam, TomatoBerry Jam, Peach Jam, Apricot Jam, Raspberry Jam, and Chokecherry syrup.  Chokecherry Jam is the best seller, which you'll experience the bold, unforgettable flavor of wild chokecherries handpicked in Wyoming and Montana.
Baer's Pantry Best Jam Ever
Jim and Rachel Newswanger, owners.
Founded in 1991.
17 oz jar $6.50
Gourmet local peanut butter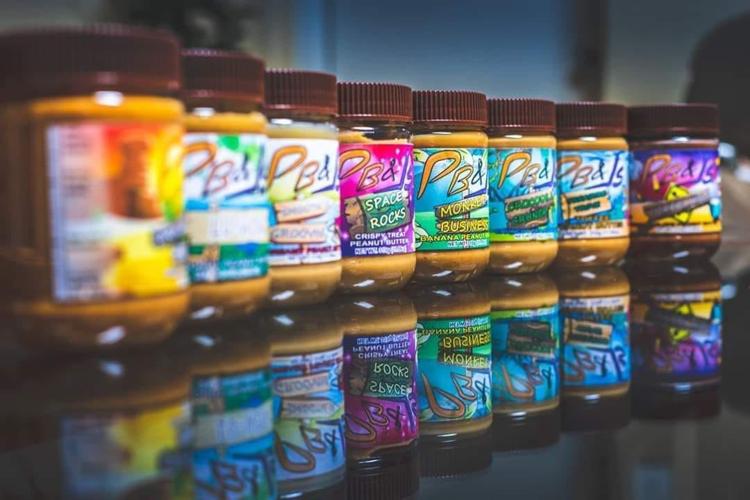 If you visit local farmers markets, you'll also likely see PB&J peanut butter. Offered in eight original flavors, they make the peanut butter in small batches, using only high-quality ingredients. PB&J contains no GMO's, no hydrogenated or palm oils.
According to the company, "At PB&Js we aim to make eating fun, and earth friendly; by provide a family friendly approach to a healthy menu, using sustainable ingredients that don't harm the environment."
Peanut Butter Flavor are Crocodile Crunch (Crunchy Peanut Butter), Smooth 'N Groovin (Creamy Peanut Butter), Chocolypse (Chocolate Peanut Butter), Lu-Wow (Coconut Peanut Butter), Monkey Business (Banana Peanut Butter), Treasure Trove (Toffee Peanut Butter), Dragons Breath (Spicy Peanut Butter), Space Rocks (Crispy Treats Peanut Butter).
PB&J Peanut Butter
www.peanutbutter.life
Justin Popp, owner.
Founded in 2016.
Peanut Butter 11.09 oz $5.00
Organic coffee beans roasted locally
High-altitude living invites the opportunity to enjoy coffee beans that are freshly roasted at 6,200-ft elevation, from Snowy Elk Coffee Company, which is nestled in the plains of Southeast Wyoming.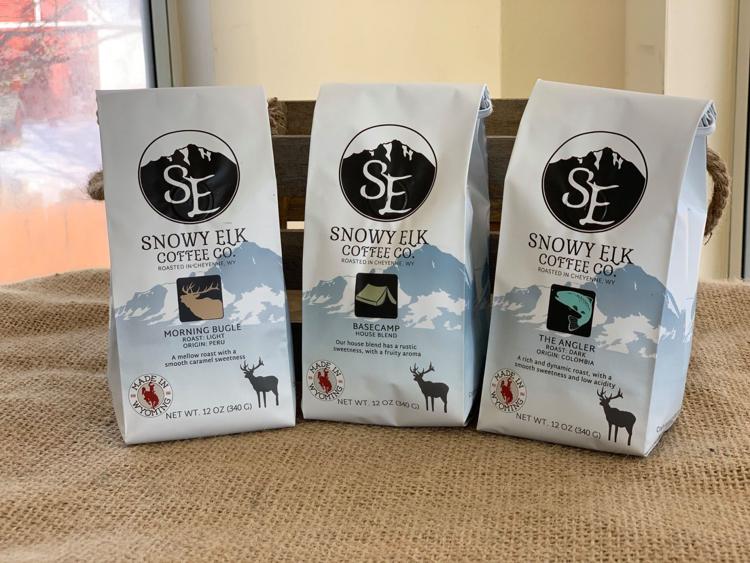 Founded in 2017 by Scott and Julie Gondzar, Snow Elk Coffee makes it a priority to choose 100% organic, SCA specialty-grade, green Arabica coffee beans, directly from the country of origin in which they are grown. These raw beans come from responsible farmers that are dedicated to using sustainable, direct trade and fair-trade practices.
Each batch of coffee is roasted with precision and careful attention to temperature, roast symmetry and highlighting the natural flavors.  They add nothing to their coffee - no filler and no artificial flavorings. There are eight base coffee roasting and flavor options, plus a wide variety of other merchandise and raw beans offered.
Snowy Elk Coffee
Scott and Julie Gondzar, owners.
Founded in 2017.
Starts at $10.95 for a 12 oz bag.
Buy local items first - locally
Whichever you choose – look first to locally grown and made items that are available at local retailers and markets. You'll appreciate the quality, variety and value – and be supporting the community and local business.
Wyoming Made Products
Find more Wyoming-made products at this website: www.madeinwyoming.org