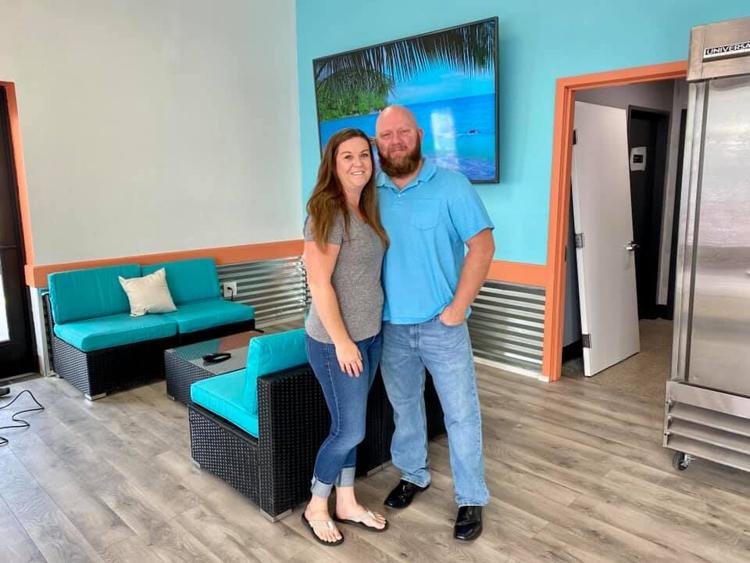 Mike and Amber Kester were laid off earlier this year due to the economic slowdown resulting from the COVID-19 pandemic. They took the time off to rethink what they wanted to do for work and devised a plan to start a new business.  
Their concept, Beach Please Drink Company, is soon to be Cheyenne's newest downtown business. By the end of September, their new business will be open on the corner of 17th and Warren.  
The couple is bringing the beach to Cheyenne (in a way), with a new soda shoppe that has a tropical twist. Beach Please Drink Company will have beachy sodas, energy drinks, coffee, bubble teas, shaved ice, smoothies and snacks.  
The Kesters have a strong attention to detail in their shop, which is evidenced in the style of their new establishment. From the design of the space to the tropical sounds and smells, to the designated beach viewing area, they've thought of everything for their customers' comfort. They will offer free Wi-Fi for all customers, too.  
Beach Please Drink Company will also have online ordering as well as in-house seating.