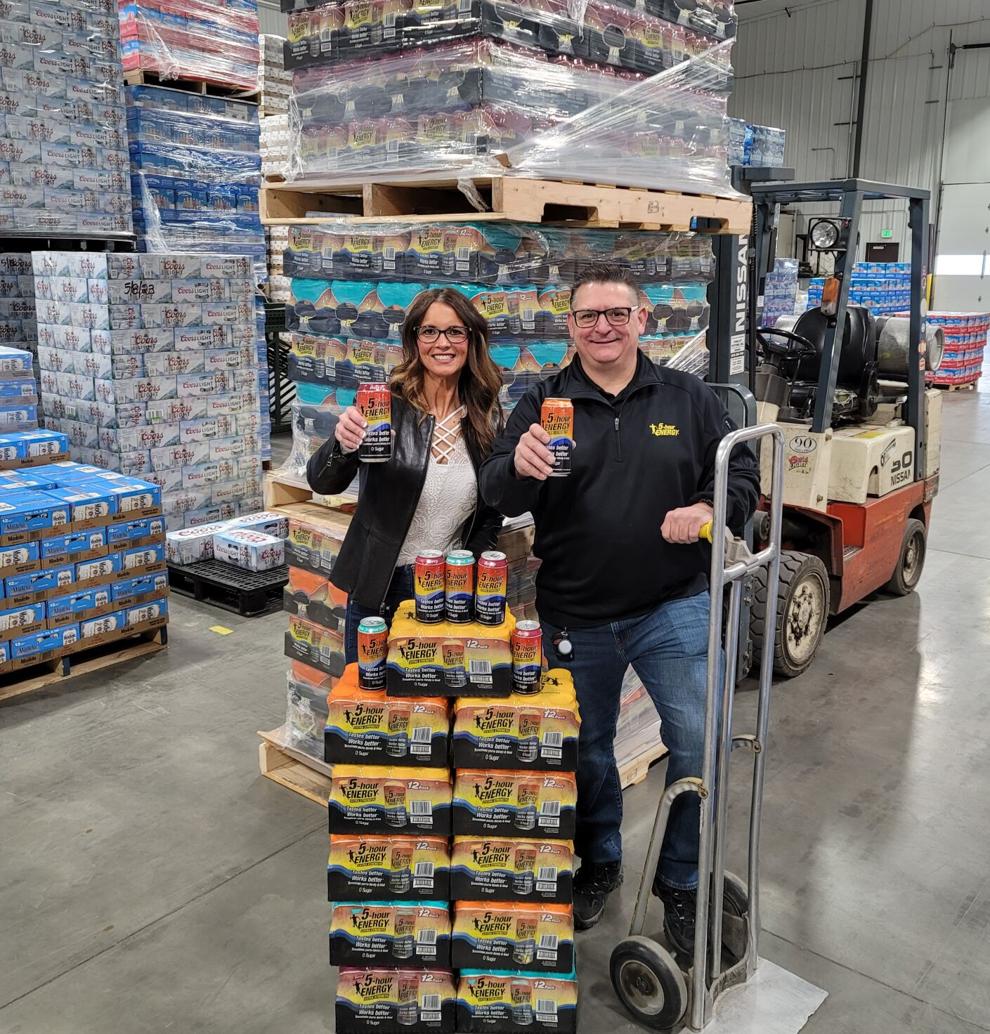 5-hour ENERGY has long been known for the iconic 2 oz energy shot found on nearly every cash register counter in country. The company has recently added an energy beverage to the lineup, available in six flavors, and has introduced the drink to Wyoming. 5-hour ENERGY has celebrated a new distribution deal with Bison Beverage (Bison) at the company's Cheyenne office this week. Bison is now distributing the new 5-hour ENERGY 16 oz. carbonated energy drink to select convenience stores, including Town & Country Supermarket Liquors, with more stores to be added soon.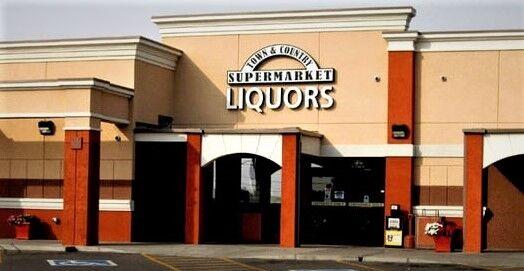 "5-hour ENERGY is a household name," said Brittney Lewis, vice president of sales and marketing at Bison Beverage in Cheyenne. "We're excited to familiarize people with the 16 oz. beverage and show them a whole new way to enjoy 5-hour ENERGY."
Founded in 1926, Bison distributes alcoholic, non-alcoholic and seltzer brands to the eastern part of Wyoming. The fourth-generation family-owned business has six offices located throughout the state serving more than 46% of the population.
In 2015, Bison constructed a brand-new, state-of-the-art warehouse facility in Cheyenne, where they are heavily involved in the community through various foundations and events like the Cheyenne Frontier days.
"We've been getting very positive reviews at tastings, and hope to share this new drink with the community at events throughout the summer," said Lewis. "What's great about the 16 oz. beverage line-up is that when you taste the grape, you're getting a true grape flavor. It's the same with watermelon, berry and the newest line additions as well."
All of the new flavors represent the newest, best and most popular flavors of the shots, with their own new twist for the carbonated beverage. Two flavors are exclusive to the beverage - OrangeSicle is reminiscent of the ice cream pop flavor - and Pineapple Splash has a tropical note with fresh pineapple taste.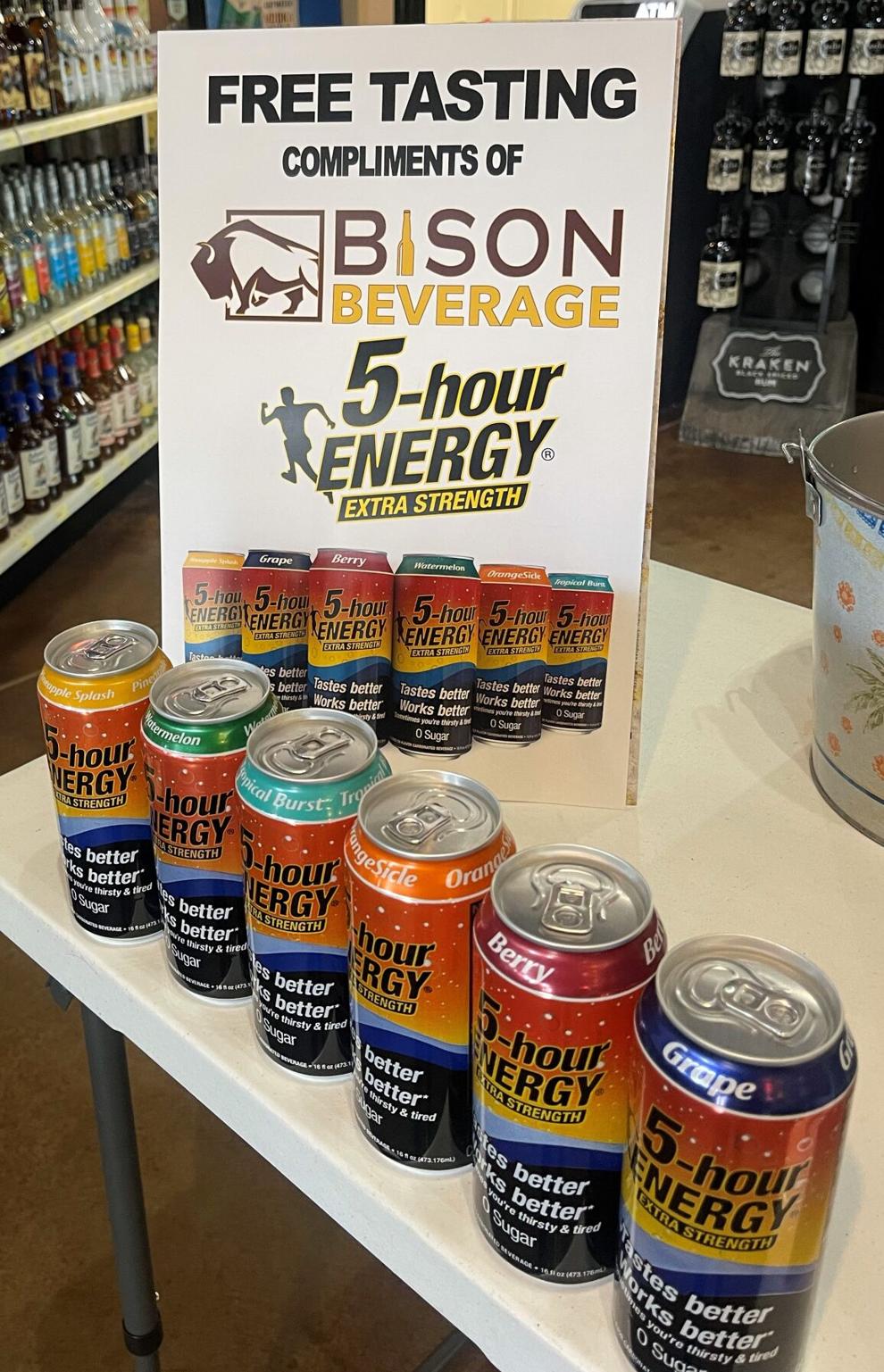 The 16 oz. carbonated energy drink launched in 2021 with three original flavors: Berry, Grape and Watermelon. The line expanded in the fall of 2022 with the announcement of three additional, bold flavors: Pineapple Splash, OrangeSicle and Tropical Burst. The cans contain the same amount of caffeine as the 1.93 oz. extra strength shots, as well as the proprietary blend of vitamins and nutrients consumers rely on.
5-hour ENERGY is one of the most recognized brands in the energy category and the undisputed leader in energy shots," said Jeff Sigouin, president of the maker of 5-hour ENERGY products. "Now we have an option for those customers who prefer full sized energy drinks, which is a much larger market. Working with Bison Beverage, we can now meet the needs of customers in Wyoming who are both tired and thirsty"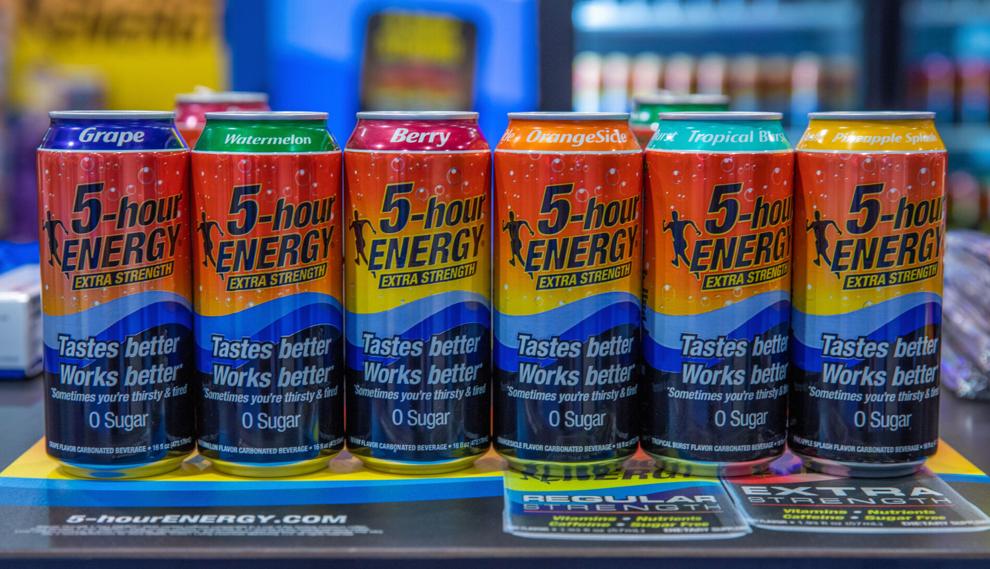 5-hour ENERGY was founded by Manoj Bhargava. His company, Living Essentials, LLC launched its 5-hour ENERGY brand in 2004. The effective formula is found in its iconic shot size and a 16-ounce carbonated drink. Trusted by hard-working people to get them through a hectic day, 5-hour ENERGY products are widely available in convenience, grocery, retail, club stores, and online outlets. More information about 5-hour ENERGY can be found online at FiveHourEnergy.com