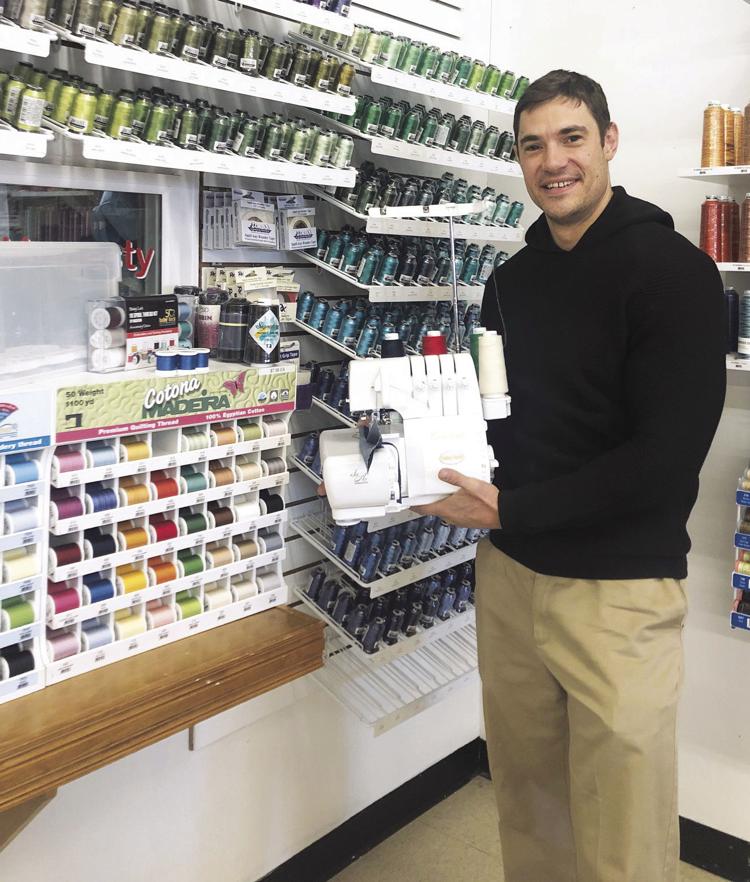 After seven years in business, Owner Chris Blakeman is closing his Cheyenne sewing and vacuum store and selling all the inventory, fixtures, and equipment. He is working with a liquidation company to conduct sales events for 10 weeks until everything is gone. "I have always loved inspiring people with sewing classes, machine demonstrations, teaching people how to use and fix machines, and basically helping them solve problems," Blakeman said.
With three successful stores in Casper, Loveland, and Boulder, the Cheyenne store just wasn't measuring up, "The other three stores are doing great." He said he spends a lot of extra time, focus, and energy with low return, "The profits don't make sense anymore." Blakeman explained that business is a little more competitive here because people drive to Colorado for a lot of their services. "In Casper we are much more of a staple."
Blakeman still offers classes, free scissor sharpening, trouble-shooting, free estimates, plus parts, service, and education for high-end German and American made products. Even though they will still have nearby locations, Blakeman has secured a Cheyenne company to take over their service contracts. When the deal is finalized he will announce who that is.
He has enjoyed Cheyenne and tried to make a difference here. "I feel like I've served the sewing community in a really big way," said Blakeman. "We donate machines on a regular basis. When we get trade-ins we will donate them to a program over at the sheriff's office that helps women who are in jail learn to sew," he said. "And we donate refurbished vacuums to the humane society."
The store closing will free up some of his time for spending time with his father, and his passion for fitness. "I like to focus on my health. I'm actually really into exercise and diet. It's a hobby, since I was about 15 years old." When all is said and done, Blakeman hopes to spend most of his work time at the Loveland store near his home, where he can concentrate on customer service, training, and sales.
Sales events at Blakeman will continue until everything is gone. Regular store hours are Monday through Friday 10 a.m. to 6 p.m., Saturday and Sunday 10 a.m. to 4p.m at 3521 East Lincolnway.