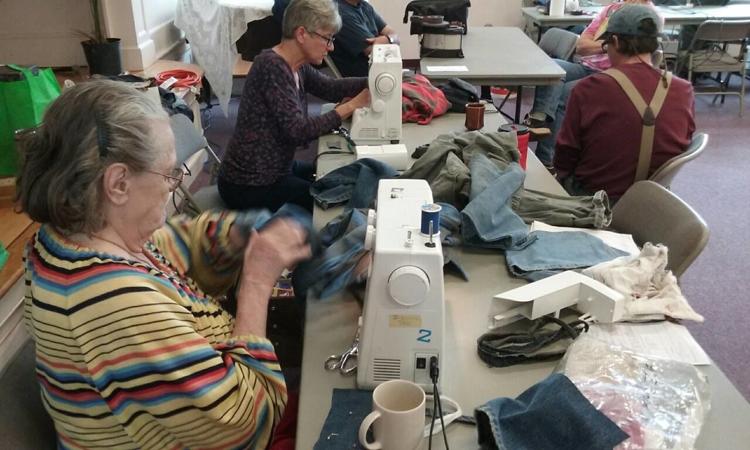 ChangeX is offering a $50,000 grant to the people of Cheyenne.  ChangeX is an international organization based in Dublin, Ireland.  It's working with individual community groups to improve things on a local level.
"We partner with Microsoft and run Community challenges to support leaders in local communities to get ideas up and running," said Niamh McKenna of ChangeX.  Microsoft has a datacenter in Cheyenne at the North Range Business Park near the Wal-Mart Distribution Center.
ChangeX issued a statement about Microsoft's goals in Cheyenne.  "In the communities where Microsoft operates datacenters, their mission is to establish a positive presence in the community, contributing to long-term social, economic, and environmental health. The Microsoft Community Empowerment Fund, which provides funding for the Challenge, is an initiative of the Microsoft Datacenter Community Development team. The partnership with ChangeX, through the Cheyenne Community Challenge, empowers the local community to address social and environmental issues in a novel and fun way."
ChangeX suggests 30 different programs for local communities, including:
Playworks adds sets teaching goals for recess in schools.
GIY (Grow it Yourself) teaches people how to grow food in their own gardens.
Welcome Dinners are dinners so newcomers in a community can meet and get to know local residents.
Poetry in the Park
Urban Forestry
Repair Café to teach people how to fix their own items.
ChangeX has set aside $50,000 to support twelve ideas in Cheyenne, including the ones named above.
Jim VanDyke is working on launching a ChangeX Repair Café in Cheyenne.  "It's a concept of people bringing their own things that they have… you know, what's the one thing that you have at home that's broken that you'd like to have fixed?"  VanDyke said.  He started a Repair Café group about a month ago and is still getting organized.  He's held an organizational meeting and is working on details, such as what items to offer help in repairing.
ChangeX has sent him a welcome packet, and he spoke to an organizer in the Netherlands to get advice.  He's now trying to find people who would be willing to donate their time.
Two other groups have formed in Cheyenne, but the deadlines for their next steps in the process have passed, and ChangeX does not consider them active.