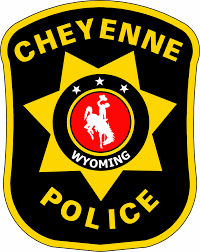 On Saturday, May 29, at approximately 12:45 p.m., Cheyenne Police Department (CPD) Officers responded to Capitol Avenue and West Lincolnway about a disturbance.
Officers located an adult female suspect shouting at pedestrians from the roof of her parked vehicle that blocked the eastbound traffic lane. The woman made threats about the use of a firearm. No firearm was on or near the woman.
The CPD's quick arrival and situational training helped diffuse the situation. Officers took the female into custody without further incident.