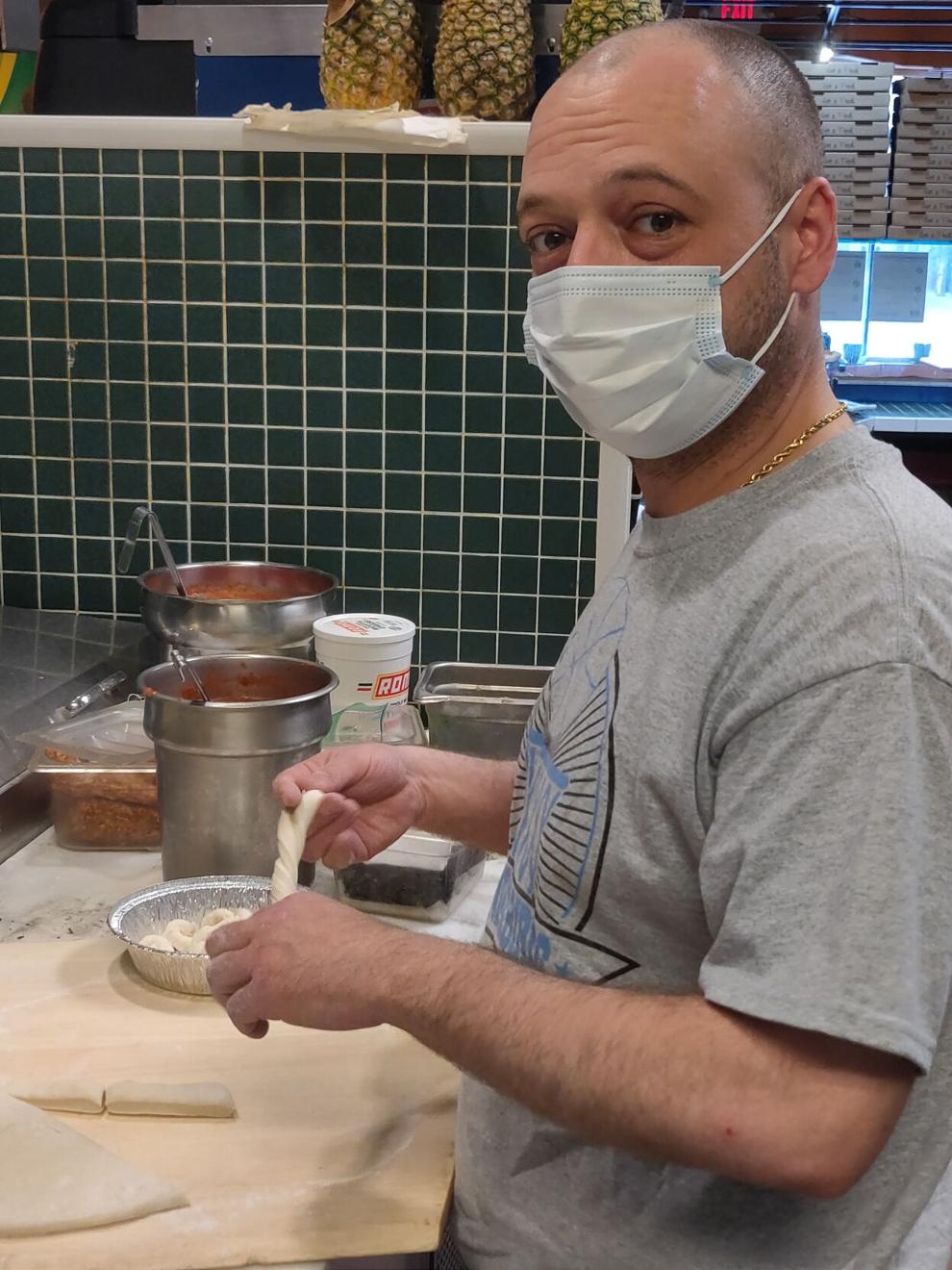 Grandpa's Pizza has reopened under new ownership, which is also old ownership. Originally established in 2008 by Joe Mondello, the downtown restaurant was called Downtown Pizzeria.
Then, Joe Garcia bought the restaurant in 2012, operating it for four years. In 2016 he sold it to Jerry Greer, who renamed it Grandpa's Pizza. Greer closed the restaurant in late 2020.
Last week, Garcia and his wife Marly Vazquez reopened Grandpa's Pizza. Vazquez is the owner and Garcia is general manager.
"I love making pizza. It's one of my passions," said Garcia. "I'm from the Bronx and I've been working in pizzerias since I was 11 or 12."
When news got out that Garcia was reopening, there were cheers on social media. 
"They are very excited, especially the ones that knew me before. They just want my pizza now," Garcia said. 
He has made some changes, including adjusting prices. The standard fare, including pizza, calzones and the rest, is still on the menu. But, Garcia has plans.
"We've got gourmet pizzas, we've got specialties. Eventually I might start doing some things that we don't have on the menu," he said.
The re-branding may not stope there. Garcia might change the restaurant's name to Bronx Pizza, or possibly, New York Downtown, he said.
Grandpa's Pizza is located at 1611 Central Avenue, next door to the Lincoln Theater.