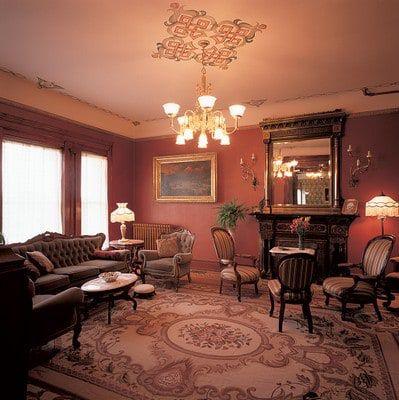 The Nagle Warren Mansion, currently a bed & breakfast owned by Jim Osterfoss, is one of the few such palatial homes remaining in Cheyenne. The former residence occupies a prominent corner at 17th St. and House Ave. at the edge of Cheyenne's vibrant historic center. The mansion is listed in the National Register of Historic Places and was named Best Best B&B In The West by True West Magazine. Additionally, it belongs to Historic Hotels of the Rockies, has received Certificates of Excellence, Excellent and Most Excellent ratings by Booking.com, TripAdvisor.com, Yelp, and many others.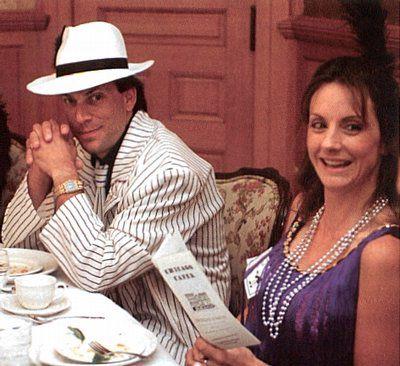 What is particularly interesting is its history. Initially, the mansion, which was planned in 1886 for a grocer & toll road manager, Erasmus Nagel, and after his passing along with his widow, Emma, quite the party girl herself, the stately home sold to Francis E. Warren, cattleman, Wyoming's first Governor, and later a U.S. Senator. At a price tag of $50,000 in 1888, it was a stunningly beautiful home. Then, Warren's widow, Clara, sold it to the YMCA for a meager $3,000 in 1933.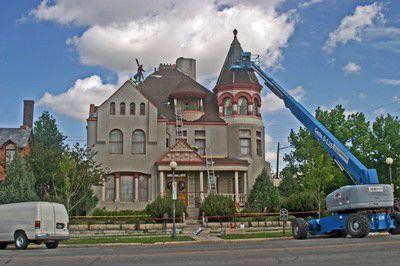 The interior design and furnishings are clearly from the Victorian era ranging from the settee and chairs to the massive buffet and the two stunning paintings that give the parlor focus and take you to the past. Inside the wide hallway with its original wood floor and decorative ceiling coverings, you find the sitting room with its grand piano and a couple of chairs before the fireplace. As you proceed on through double doors is the mansion's library. At you turn left you to discover the parlor and beyond it the dining room. The art is by Carl Eidsel, a German painter in the style of Albert Bierstadt. The paintings are two of the original furnishings from the house in 1888.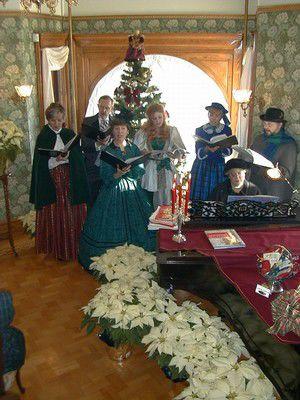 If you genuinely want a lavish and authentically historical grand Western mansion, you should visit and stay at the Nagel Warren Mansion. From what is heard, Jim's breakfasts and afternoon teas are the stuff of true Western Plains legend. For more information visit nagelwarrenmansion.com