The Greater Cheyenne Chamber of Commerce, which has been representing, supporting and advocating for business since 1907 has a straightforward mission, "to make the greater Cheyenne area a more prosperous and quality community."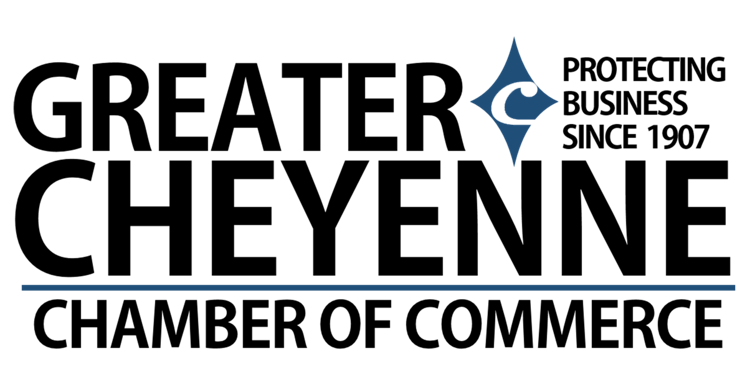 With over 1,000 members, assisting in relocating 200+ new small businesses to the region and with a team of seven SCORE certified members of staff, it is not surprising that our Chamber was named #3 in the nation and has remained in the top 100 Chambers in the United States.
Already in 2019, significant strides forward have already been made with Forward Greater Cheyenne, which announced in January its strategic objectives of which the Chamber is an integral partner. The Action & Advocacy committee which supports pro-business and fiscal management through their guiding principles, and the Infrastructure Now initiative which seeks to bring federal, state, and local dollars to significant infrastructure projects in the area.
Based on a unified statement from residents, businesses and other institutions, Forward Greater Cheyenne has developed the community vision: "Greater Cheyenne is an inviting and exciting community that works together to cultivate engagement and attachment. Our legacy as a cultural anchor of the Western Frontier and our emergence as an economic and entrepreneurial engine of the Front Range reflects our identity as a community of pioneers."
The Chamber's upcoming Leadership Cheyenne is currently accepting applications for the 2019 "We Build Leaders" program, which are due by June 14th. Shortly after the applicant's reception on June 26th, Wyoming Bank & Trust will be hosting "Business After Hours" on June 27th. At the same time, the Chamber is currently seeking a Business Development & Relations Specialist.
What is also critical to the mission of the Chamber is the fact that there is upward pressure on the cost of living, and many of the "cost of living" has snuck by and made the metropolitan area not as vibrant as it could be.
So how does our Chamber make a difference? Though understanding, advocating, supporting and collaborating with partners like those above to help as they say, "The Greater Cheyenne Chamber is attacking this problem from multiple fronts. Talent Pipeline management to improve workforce skills, infrastructure funding like rail, road and military projects, entrepreneurial development to create better jobs and inspire growth among our existing businesses. We are advocating to change regulatory, tax, and incentive policies that hamper our economy. The time is now to choose a better Cheyenne and Wyoming.
Everyone needs to get on board in our community, because as the Chamber states, "Success is not a secret it is an informed choice and its time to make it." 
For more information, see the Chamber website at https://www.cheyennechamber.org/