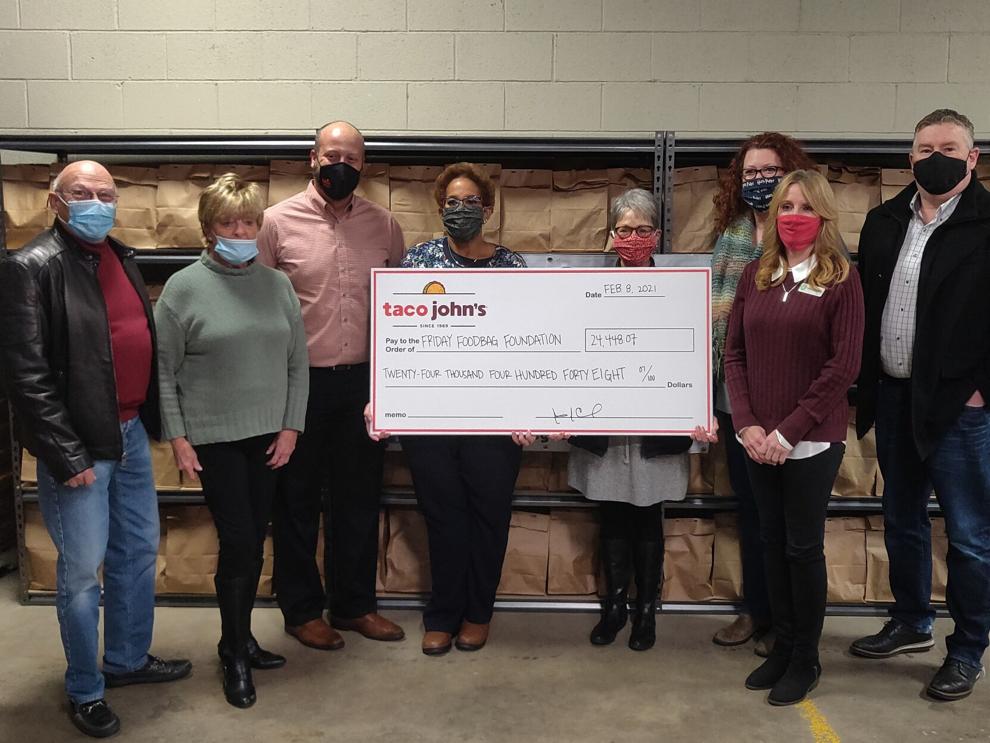 A colorful plate of nachos has led to thousands of healthy, nutritious meals for Laramie County school children. Taco John's announced a donation of $24,448.07 to the Friday Food Bag Foundation. The Foundation supplies a thousand bags filled with food every week to local schoolchildren who otherwise may not have something to eat over the weekend.
"That's 24,000 bags that will go out. We give a thousand bags a week out, so after 24 weeks of giving bags, we get to continue giving. That's what it means," said Sarah Compton.
Taco John's raised the money through its annual Nachos Navidad promotion. Nachos Navidad are nachos with red and green tortilla chips, and the colorful chips are only available during the Christmas season. Taco John's donates a portion of each sale to a local charity and selected the Friday Food Bag Foundation for this year.
The restaurant chain has kept its dining rooms closed because of the pandemic but saw an uptick in donations.
"A lot of it came from people donating the balance of their tickets in the drive-thru. They round it up," said Taylor Sawyer from Taco John's marketing.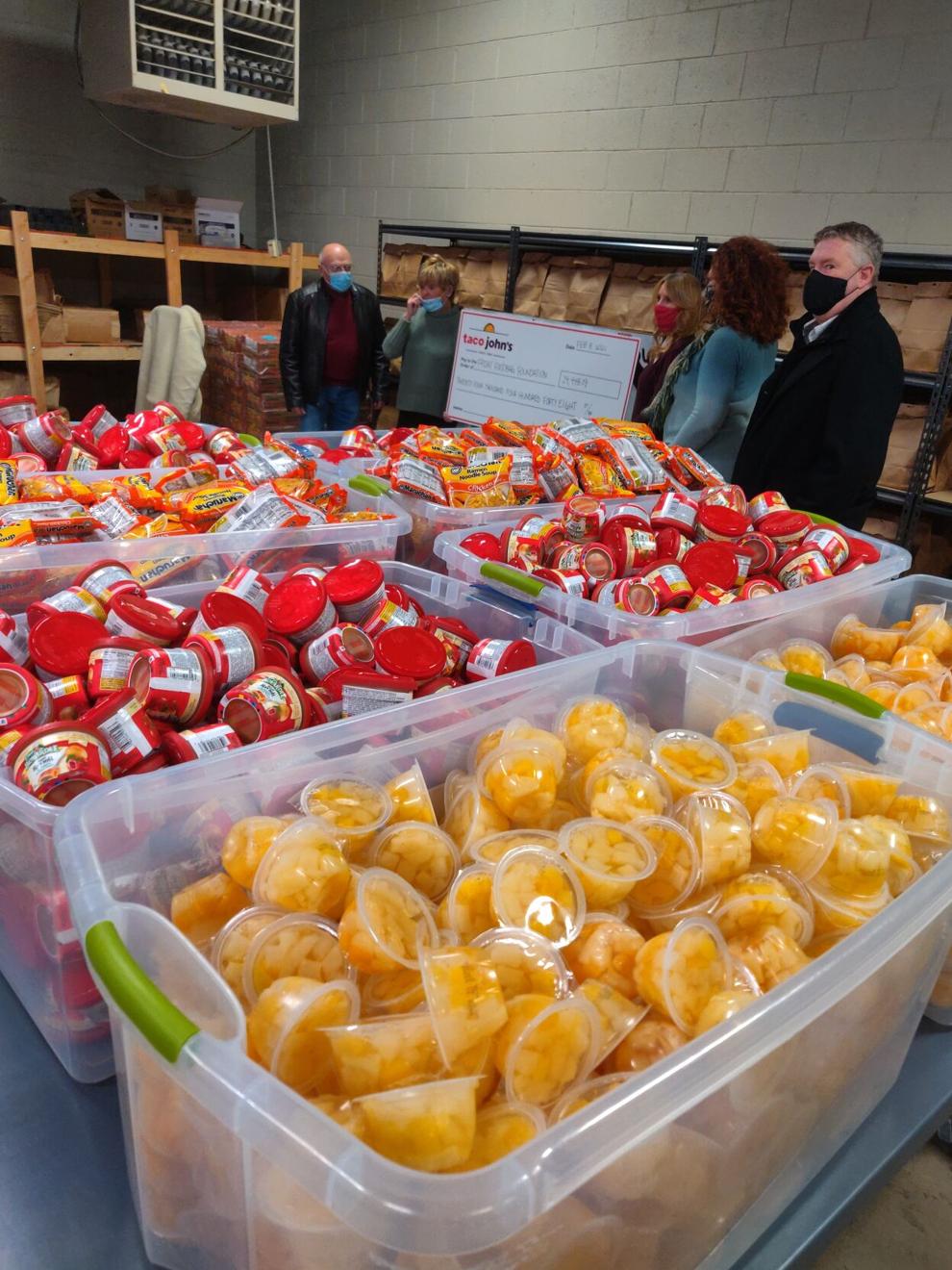 Taco John's also added $10,000 of its own to the donation.
"Their continuous effort to ensure that every student in the Cheyenne community has enough to eat over the weekend is what led to our decision," said Jim Creel, Taco John's CEO. "We want their team of volunteers to know we appreciate what they do for these students and their families."
A large check, both in terms of size and dollar amount, was presented to the Friday Food Bag Foundation last week. Just a couple of weeks earlier, Big O Tires donated $5,000 to the organization.
"What we love about getting these donations right now is due to Covid-19; we're not able to do our normal fundraisers," said Peaches Tyrell, President of the Friday Food Bag Foundation. We really count on your donations to continue our program without interruption. We appreciate that very much."