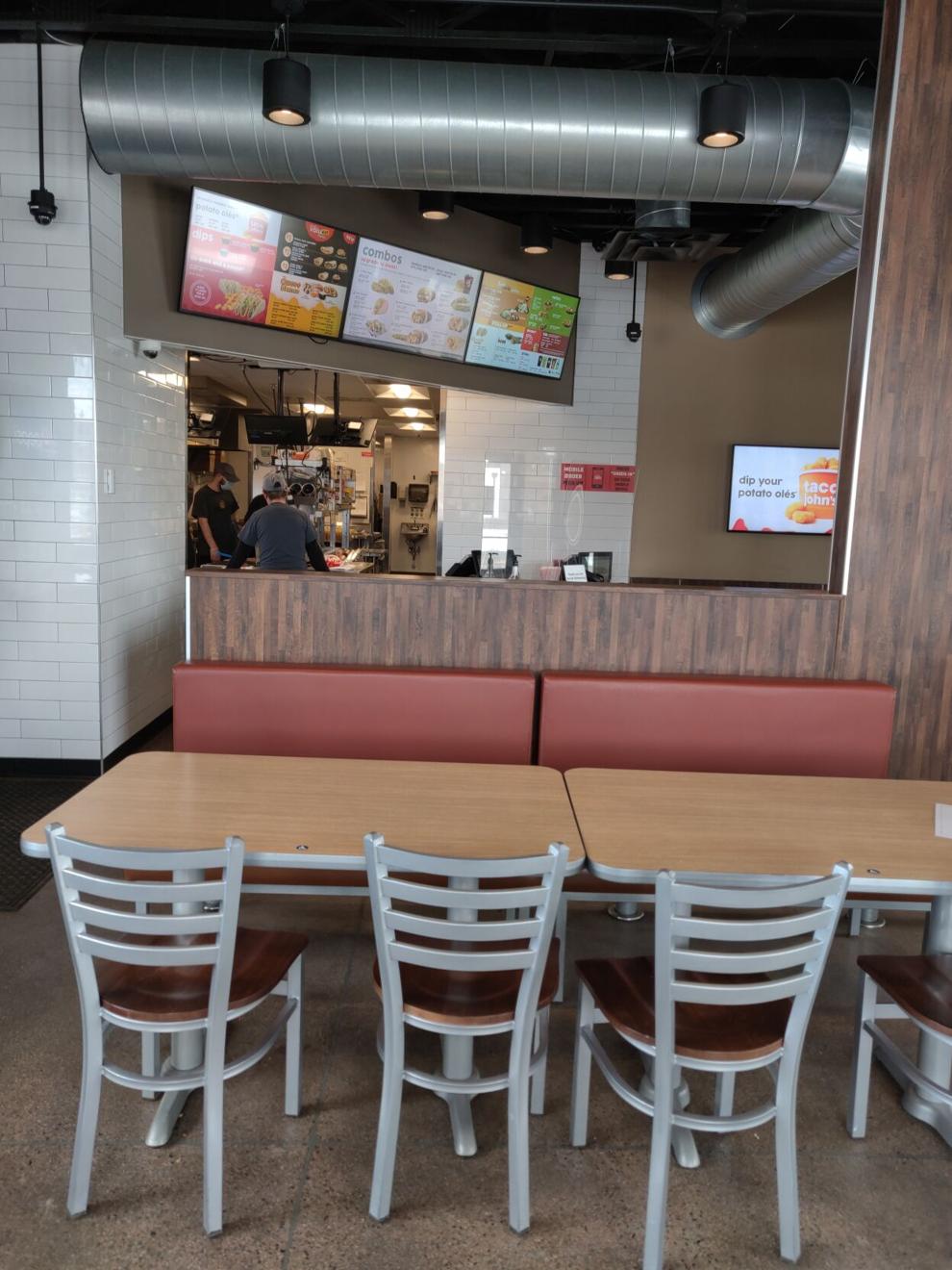 There's a celebration at Taco Johns, as customers can now walk in, order, and eat inside the Taco John's at Pershing and Ridge Road.
Taco John's beat the odds and the pandemic in 2020. The Cheyenne-based fast-food chain saw a 4% increase in sales, despite a pandemic-forced closure in March and April.
"For our industry, last year was remarkable," Taco John's CEO Jim Creel said. "We actually outperformed the overall restaurant industry, and we outperformed the QSR (Quick Service Restaurant) segment last year, so we were happy with that."
Calla Weidlich, assistant manager of the Taco John's restaurant at Pershing and Ridge Road in Cheyenne, said her store also did well.
"We've stayed pretty busy," she said.  "Our sales have been pretty good throughout the year."
Restaurants all across the country were forced to close their dining rooms when Covid-19 first hit. Many have since reopened, including a number of Taco John's restaurants.
"Franchisees are allowed to open them whenever they want. Chainwide, we've probably got about 150 out of 400 that are open right now," Creel said.
The dining room in the Taco John's restaurant at Pershing and Ridge opened about two weeks ago.
Weidlich said reopening the dining room has not had much of an impact.
"I don't think people know that we're open in the dining area yet," she said.
Many restaurants, including Taco John's, shifted their focus to take-out and drive-thru during the pandemic. Future plans for the chain include both restaurants with dining rooms and those focused on drive-thru sales.
"This year, we will test a drive-thru-only store," Creel said. "It's actually a pod with a kitchen in it with a drive-thru… kind of back to the way we started with the 12 x 30 trailers. We want to test that because there are some markets where we think that will be the way of the future for them."
He added that the chain will still build restaurants with dining rooms, depending on the specific location, and noted the chain is lucky to have survived the pandemic intact and with a growth in sales.
"We're just thankful that we survived this thing," he said. "I'm sad that a lot of restaurants didn't. Hopefully, going forward, we'll get this thing under control, and people get back to life as normal."