The Metropolitan Downtown, Cheyenne's newest hospitality venture, has opened to the public, on June 21, 2019 for dinner service.
The venture encompasses three concept offerings: the restaurant "The Metropolitan Downtown", an event space "The Gallery at The Met", and "Provisions", a boutique liquor store. The restaurant and event space look to advance the hospitality and entertainment landscape of Cheyenne, WY, and its downtown, through culinary, social and cultural offerings.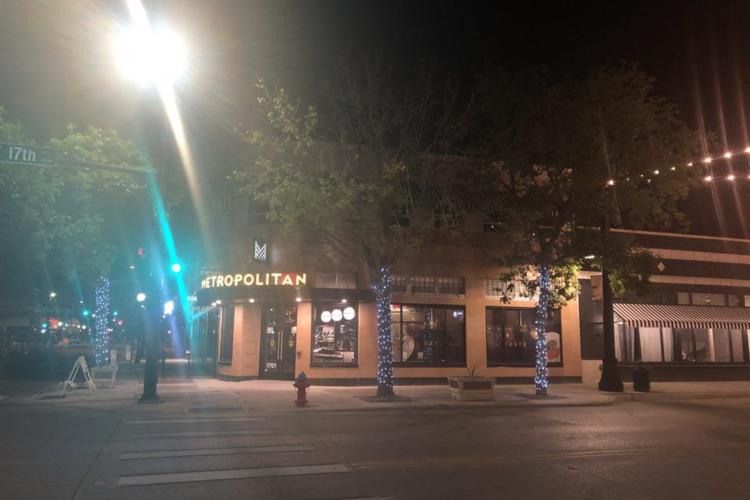 OMI Group, which operates The Metropolitan Downtown, has developed a team of over seventy persons for the opening and on-going operations of the business. Management has been recruited from around the country. Among them is General Manager Craige Bennett. Bennett a native of California and a 25-year veteran of the hospitality industry, previously held positions as General Manager & VP Operations of Lawry's The Prime Rib Beverly Hills and as President of Chalk Hill Estate Vineyards & Winery. He is passionate about what The Met is bringing to Cheyenne, a new dining and entertainment experience. "Hospitality is simply an opportunity to show love and care," Bennett adds.
After opening on Friday, June 21st at 5pm, The Metropolitan Downtown will move into it's regular hours of operation:
Tuesday-Thursday: 11am-10pm, lunch & dinner
Friday: 11am-11pm, lunch & dinner
Saturday: 10am-11pm, brunch & dinner
Sunday & Monday: closed
The Metropolitan Downtown is the most recent offering from the OMI Group and has been in the works since receiving a liquor license in 2015. The building at the corner of 17th Street & Carey Avenue was built in the 1930's as a pharmacy, it operated as Walgreen's for a number of years before becoming Brown's Shoes. The Metropolitan Downtown Team has worked to restore the historic integrity of the building both on the exterior and interior.
The new restaurant showcases a polished casual atmosphere with a chef-driven menu, The Metropolitan Downtown invites guests to enjoy innovative twists on comfortable classics, exceptional wines and creative cocktails right in the heart of downtown Cheyenne.