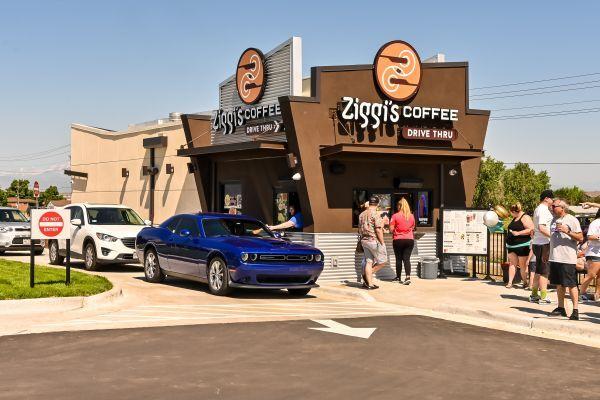 Ziggi's Coffee is excited to announce the opening of its second location in Cheyenne, Wyo. This location marks the fourth Ziggi's for local franchise owners, Sammi and Lane Stuht, and Lisa and Mitch Burroughs. Located at 1920 Thomes Ave., inside the City Center Building, this model is a café only with a walk-up window accessible outside the building.
In addition to this unique location, the Stuht and Burroughs clan own the other Cheyenne Ziggi's located at 5410 Yellowstone Rd., as well as a location in Fort Collins and Greeley, Colo. It was with a strong desire to continue to serve the Cheyenne location that these franchise owners sought out this opportunity to open a location next to the Western Vista Credit Union lobby.
"We have seen such a positive response and have thoroughly enjoyed being part of the Cheyenne community through our products and service," said Stuht. "We can't wait to open another location to keep the community fueled by providing them the best part of their day."
To celebrate, the community is invited to a Grand Opening event on Friday, February 24, where guests will be treated to a free 16oz drink of choice*. The new location offers a wide selection of handcrafted beverages from coffee classics to signature favorites, an assortment of delicious food options and a kidZone menu featuring kid-friendly items.
What: Ziggi's Coffee Grand Opening Event
Where: 1920 Thomes Ave., Cheyenne, WY 82001
When: Friday, February 24, 2023, 10 a.m. - 2 p.m.
*Limit one free 16oz drink per customer. Offer cannot be combined with any other special offer or discount. Excludes all other menu items and bottled beverages. Offer cannot be redeemed through online or mobile app purchases and is not eligible to receive rewards points. Discount valid from 10 a.m. – 2 p.m. at 1920 Thomes Ave., Cheyenne, WY 82001 on 2/24/2023 only.