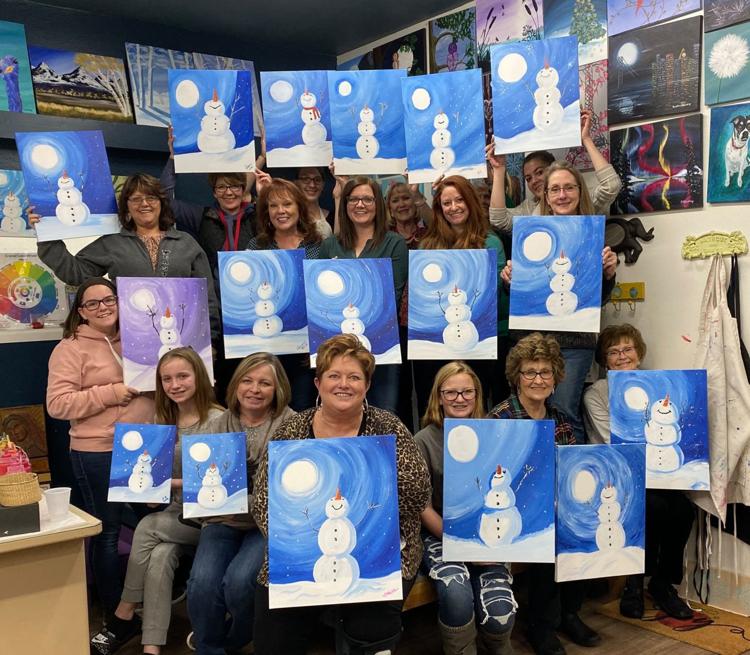 Friends and neighbors gathered for a public session of painting, camaraderie with lots of happy snowmen and wine at Flydragon Design Art Studio.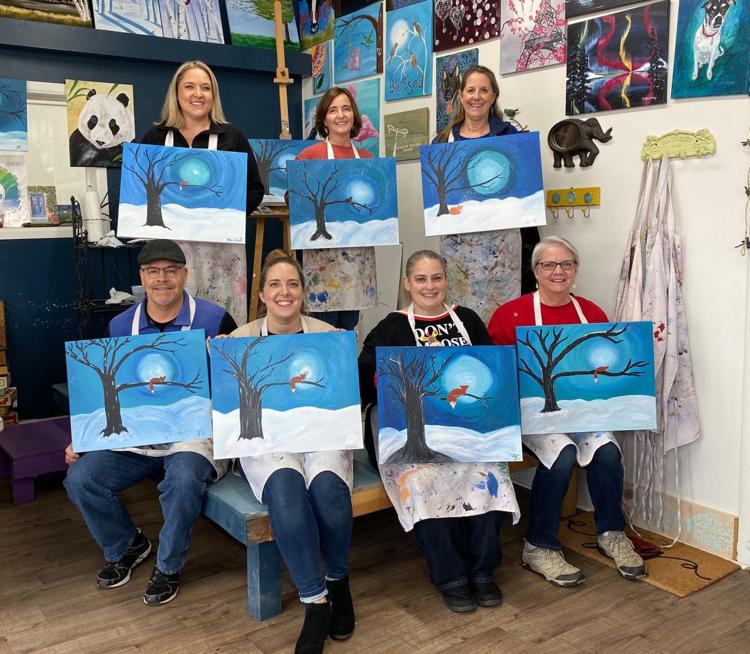 Employees of Blue Federal Credit Union enjoy socializing and creativity as they show off their foxy artwork.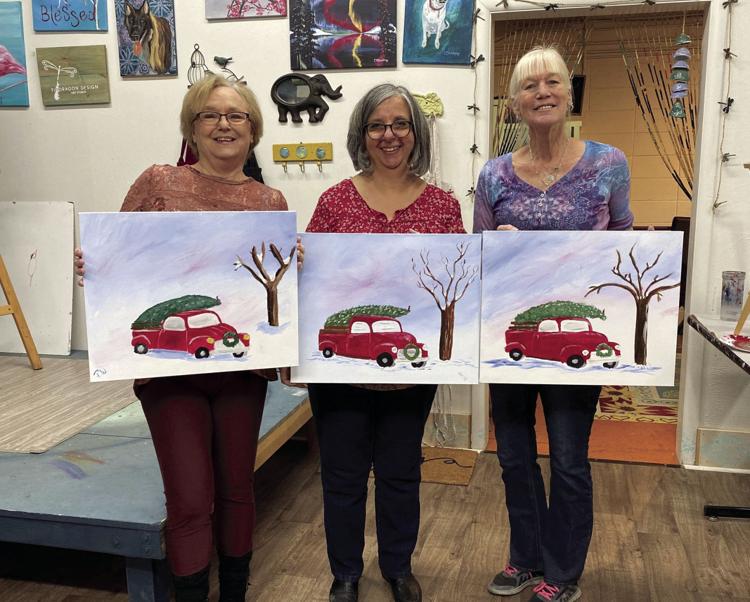 Pat Ward, Edie McKay, and Deborah Dancik are ready to deck their halls with holiday paintings after a fun night with friends.
Owner, Christina Blooding invites people of all skill levels to make art – from pottery to paintings, and a few more in between. "People don't need to know how to draw or paint at all," she said. "They choose the painting they want to do, and I give them an overview of how to paint it, which brushes to use, and so on." Blooding's system ensures that every painting will turn out looking good.
People can pop in during regular business hours for a public session, of reserve the space for private parties any day. "It's a great way for friends to get together and have a good time," she said. "And it is so gratifying when they love their finished paintings." Flydragon Design Art Studio is located at 600 W. 17th St., and they are open Thursday through Saturday noon – 9 p.m., and any day of the week by appointment. For more information, call (307) 514-5547.