"It is joyful," said Brenda Lyttle, the director of the Cheyenne Little Theatre Players production of The The Glass Menagerie. The play opens tonight, (Friday, February 7) and runs through February 16.  Lyttle was talking about what it is like for a director to see months of work come to fruition on opening night.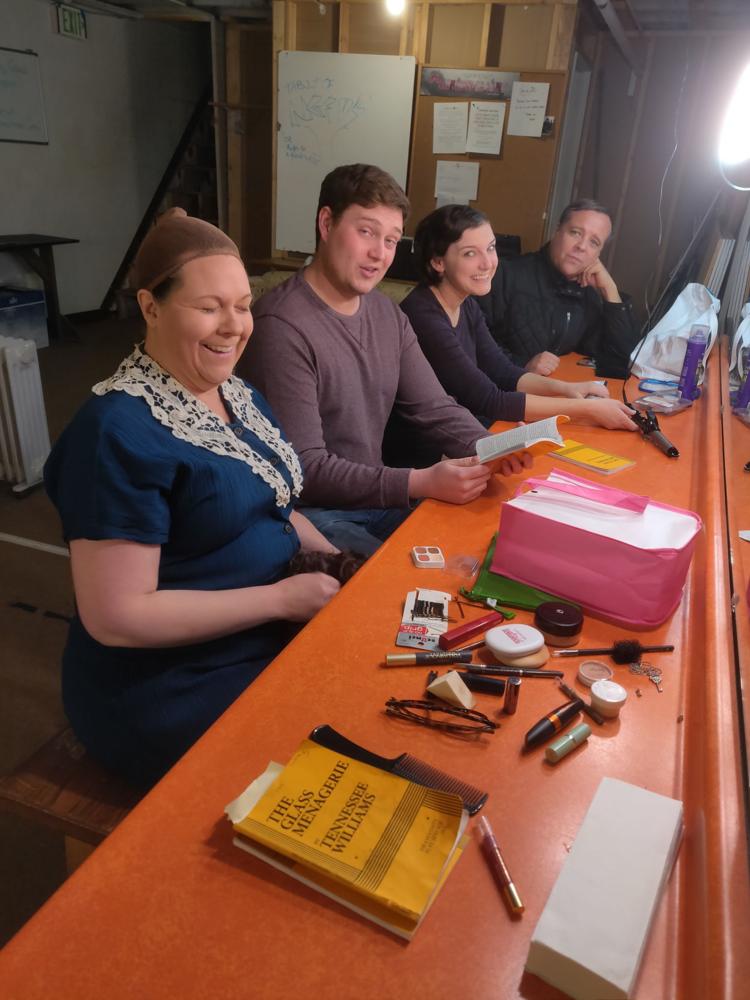 "I have seen it evolve from casting the show to opening night, and I know the nuances and conversations and struggles that we have had, and so then to see all of that come to life in an artistic cohesive creation is just absolutely joyful," she added.
The set is unusual because the walls are incomplete, and you can see all the way to the back wall of the Atlas Theatre. Lyttle says the set was designed after reading the production notes of playwright Tennessee Williams. "Tennessee Williams in the notes says he has no intention for the set to be a standard apartment, that it should be more open with dim lighting. (My husband) John and I spent a lot of time at our kitchen counter talking about our image of what that should be. "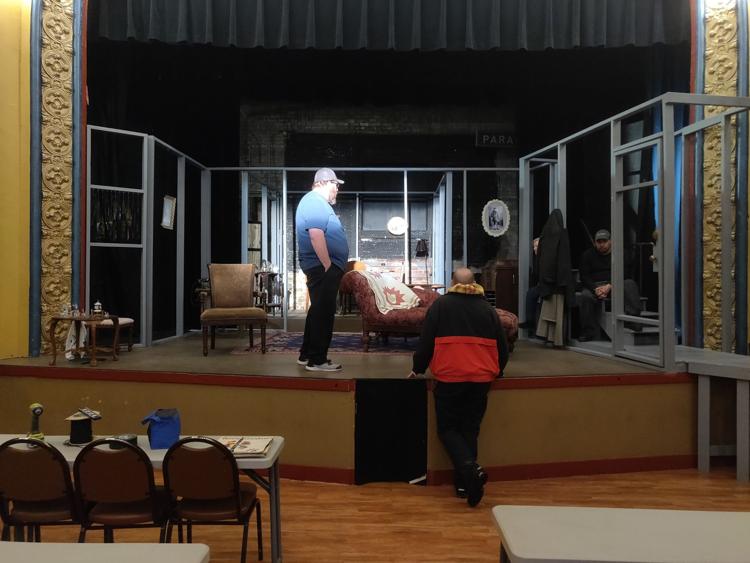 The play is autobiographical, and tells the story of the Wingfield family living in St. Louis in 1936.  That mirrors Williams' own experiences.
Leslie Swidecki plays Amanda Wingfield, the mother, now living in poverty with her two adult children. "So she's pinning all of her hopes on her children, and particularly her son Tom to pull her out of poverty. And nothing goes the way she wants, no matter how controlling she tries to be," said Swidecki.  
Several times during the play, Blake Dorris, who plays Tom Wingfield, steps out and speaks directly to the audience. "He's kind of talking about what happened in the past and reminiscing about that," said Dorris. 
Matt Hockersmith plays Jim O'Conner, a friend of Tom Wingfield's and a love interest for Laura. "I became Jim through the text. I know that may sound weird, but if you use the words that Tennessee Williams has written, his optimism comes out, his dreaming comes out.  A lot of his being smitten with Laura comes out, just within the writing, so it kind of just happens."
Laura Wingfield is quiet, very shy, and an introvert. She reacts to everything going on around her, and that posed a challenge for Andi Jasperson, who plays her onstage. "I have found myself really drained because in order to evoke what looks like emotional responses, I'm physically impacting myself through that. Early in the rehearsal process, we would have a really intense rehearsal and I would need to hug them at the end of rehearsal and resolve that."
The Glass Menagerie was Tennessee Williams first successful play, and won the New York Drama Critics Circle Award in 1945. 
Showtimes for The Glass Menagerie are at 7:30 P.M. Fridays and Saturdays, and 2 PM on Sundays. Visit www.CheyenneLittleTheatre.org for more information and to buy tickets.