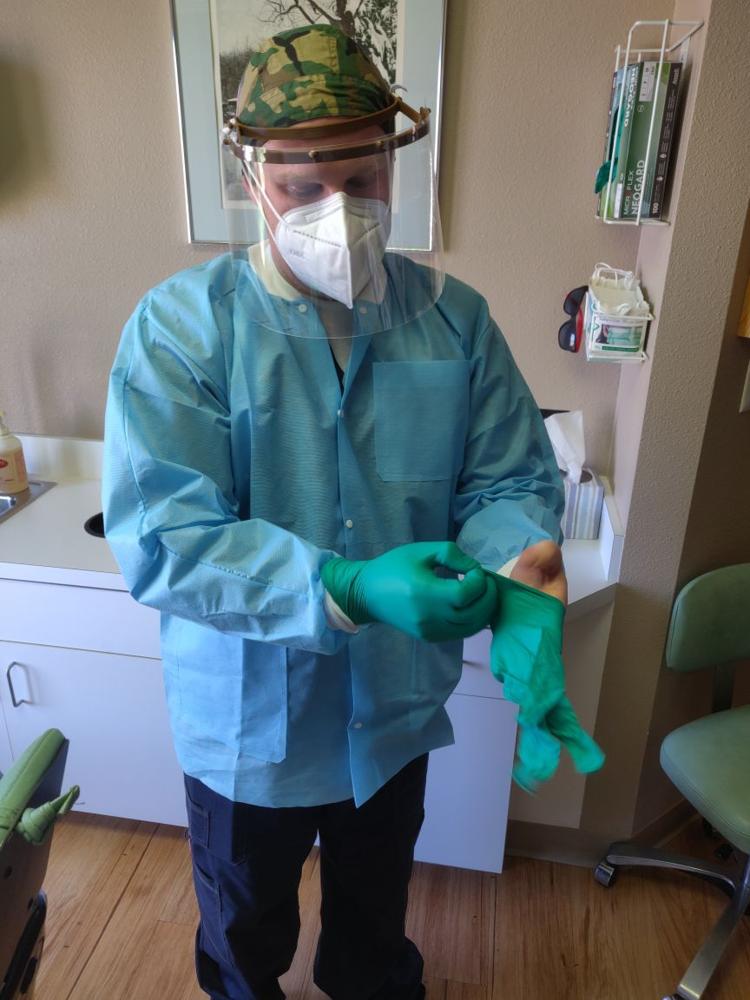 There's a "new normal" at your local dentist's office. When you first walk in the door, your temperature will be taken and you'll be asked about your health. If you show any signs that you might have the Coronavirus, you'll be asked to leave.
"We send them home, recommend they get tested," said Dr. Aaron Luddington of Dry Creek Dental.
His practice largely closed in early March. "We followed the recommendations from the ADA to close to all non-emergency procedures, just to help insure that we aren't spreading anything."
Even with the extra protective equipment, dental hygienists had to change the way they work and stop doing certain procedures. The Cavitron is a good example. It's a device that uses high speed vibrations and water to remove calculus from the tooth surface. The droplets it creates become an aerosol.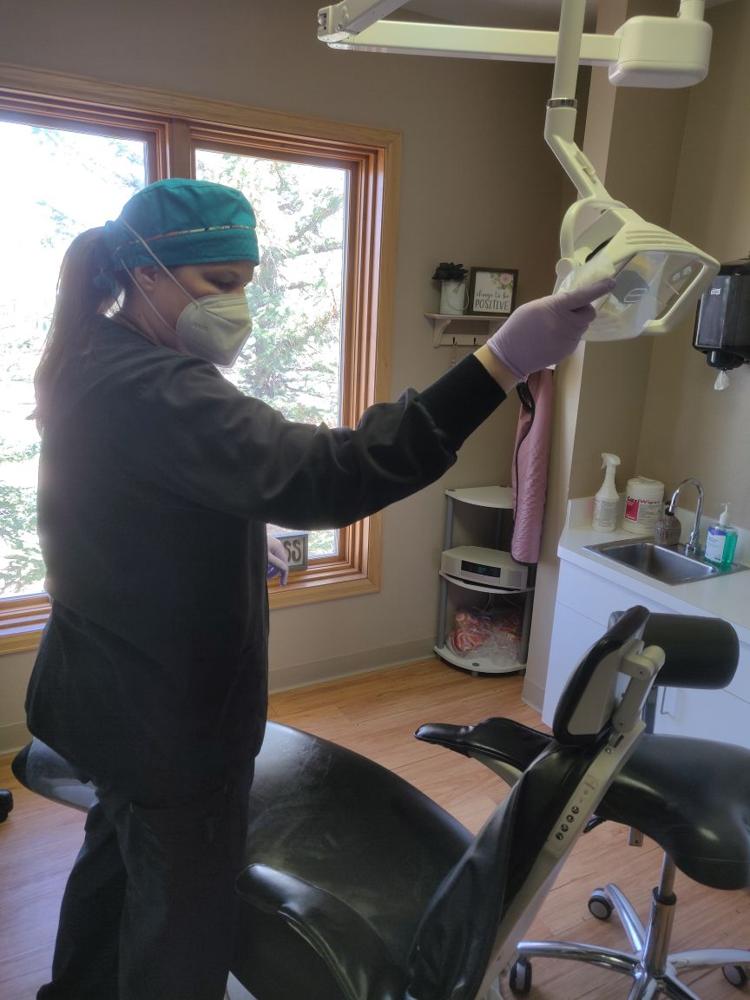 "We've eliminated the use of our Cavitron and our polishing units, because they produce lots of aerosols. We're trying to keep aerosols to a minimum at this time," said Luddington.
The dentist added that extra protective gear is now required. 
"We have to increase the level of masks that we use. We've always used very good masks, level 3, but they don't quite filter the small viral particles, so we've gone up to the N95s. We also wear face shields to help protect us from splatter as well.  And I think the most annoying thing are the head wraps…  Gotta keep the hair covered now."
Dry Creek Dental and other dental offices worked together to get N95 masks.  They found a manufacturer and placed a large bulk order. Then they discovered the manufacturer was no longer on the approved list. It meant a scramble to get masks.
"They're very, very difficult to find.  There's no supply and lots of demand. We currently have enough, but they're not surplus, that's for sure," said Luddington.
Being closed for seven weeks meant a lot of missed appointments.
"I think we've missed over 400 cleaning appointments," Luddington said.
Channing Mourer, one of the receptionists, has been calling patients to reschedule.
"Some patients just don't want to come out yet so they're rescheduling. And other patients, they're taking their own precautions and happy that we're still seeing and doing what we can," Mourer said.
Luddington said he's glad to be back treating patients. "It is good to be back. It was a little hard getting out of early retirement," he grinned.