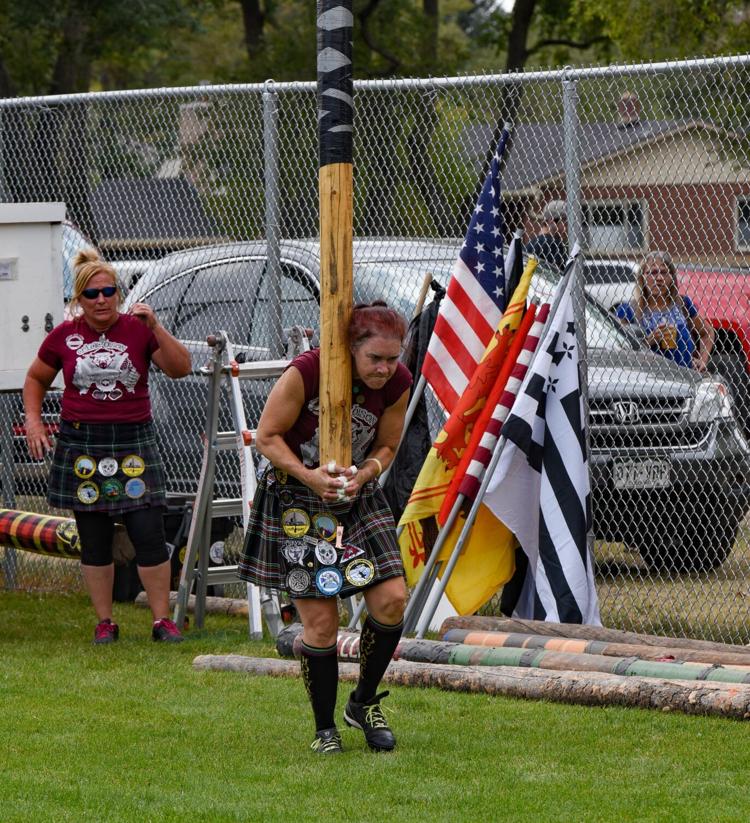 This past weekend Cheyenne residents donned their finest Kilts and gathered to get a taste of and celebrate Celtic heritage at the 15th annual Cheyenne Celtic Festival. This year's festival took place at the Dunbar softball field in Lions Park.
The annual event usually takes place in June and had to be rescheduled this year due to the COVID-19 pandemic. The festival worked with the Health Department to make sure the event would be able to proceed this year and keep everyone healthy with social distancing measures and plenty of hand sanitizing stations setup.
The 3-day event started on Friday afternoon with the 2020 Celtic Bison Highlander Strength Competition at The Cheyenne Depot Plaza. The competition consisted of Log Clean and Press, Axel Tire Deadlift, Frame Carry for 25 feet, Stone Over Bar, and Viking Press.
Saturday and Sunday's events took place at the Dunbar Softball field in Lion's park. There spectators were able to enjoy a traditional Highland games competition. Events included Sheaf Toss, Hammer Throw, Stone Put (shot put with a stone) Weight for Height or sometimes referred to "weight over the bar", The Weight Throw, the ever-popular Caber Toss.
Taking a break from the highland games, there were plenty of educational tents set up by the different Celtic Clans where guests were able to learn about the different families in the Celtic nation. The Cian, Bruce, McKenzie, Fraser, Johnstone, and Gunn clans and Ulster Scots of Colorado were present to share their immense knowledge of the Scottish heritage.
Plenty of shopping was to be found at the festival including The Cloak Drummer Co. for all your Celtic dress needs, R&R Leatherwork, Museum Replica Jeweler, Doterra oils, Altitude Soaps and more.
Musical entertainment kicked off with Bagpiper, Brian Gregg from Denver, Colorado, leading the parade at the start of the festival on Saturday morning with other performers rotating throughout the event including CaraTrom, Colorado Emerald Society Pipes and Drums, a Celtic harpist and more.