EDITORIAL
From the Publisher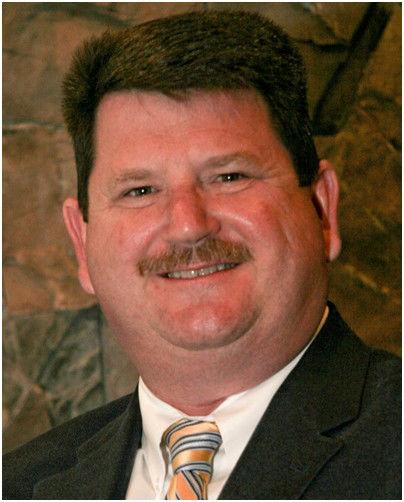 Welcome to Volume 1, Number 52 of The Cheyenne Post – the journal of the Magic City of The Plains.
With this issue, we celebrate one full year of continuous weekly publishing of the print edition, launched on July 12, and the dedication of the capital was our main front page story. Since then, we have worked hard to deliver on our mission of offering a weekly newspaper that focuses on the people of Cheyenne.
Our mission has been simple from day one – to join the community and operate the only locally owned newspaper in the city. To be a mirror to our shared daily life in Cheyenne. We showcase content that is uplifting and positive, and photos that are destined for a refrigerator magnet. It's important to us than when you read the pages of this paper, you see yourselves and not us, and our opinions and politics are left out of the news columns. This newspaper belongs to the community, not us. We own the business and the computers and the racks, but it's your newspaper.
To succeed and continue, we need you to engage with The Cheyenne Post. We're asking that you read the newspaper weekly, and consider a subscription (see page 9 for special offer). Use our free online Classifieds, and read our daily news on our open and free access news website, TheCheyennePost.com. Submit your news and events, and send us your photos, press releases, news tips and ideas. If you're a merchant or business, we can help ring your cash register with innovative marketing and advertising that works.
I'm also asking that you engage with and support all local media. Social media has its place, but they don't employ a single Cheyenne person or contribute to the local economy in any way. As I said when we launched this newspaper, we are not here to displace any other local media, but to be in addition to the assortment. When you subscribe, read, and advertise in all local media, that money is plowed right back into the local economy. Especially the Wyoming Tribune-Eagle, The Trader, The Minuteman, and Tidbits.
We have a lot to celebrate for the past 52 issues, and much to look forward to in the future. As for each weekly issue, I like to say, "one down, and in infinite number to go," I truly believe that's the case for The Cheyenne Post.
A special thank you goes to these folks who have had a significant impact on our success:
The entire community of Cheyenne and Laramie County, for such warm and genuine encouragement and support of this locally-owned news outlet.
Every single print edition and online reader (and our first paid subscriber, Joe Mavilia).
Our special friends and advocates, especially Astrid of The Historic Plains Hotel, Jim Casey at Halladay Motors Group, Brian and Dallas Tyrell of Tyrell Motors; and our friends Tim Joannides, Tim Reganis.
The Greater Cheyenne Chamber of Commerce staff and leadership, especially Mary Jo Strickland and Alex Farkas.
All of our advertisers, big and small.
Content contributors, especially Dave Lerner, Ellen Fike, Sheila Loney, and so many of you who submit news, content, photos, and stories.
The commercial printing team at APG of the Rockies / The Wyoming Tribune Eagle for outstanding printing services.
Our banking partner Richard Peterson of Banner Capital Bank.
The Wyoming Business Council, especially the Coronavirus Business Interruption assistance and their significant business leadership in Wyoming.
Thank you for joining us on this journey, and welcoming us into the Cheyenne family, our adopted hometown. We may not be Cheyenne natives, but we got here as fast as we could!
Vince Bodiford is the editor & publisher of The Cheyenne Post, and president & CEO of Golden Media, Inc., both based in Cheyenne. He's also the president & CEO of United Journalists, and TheWeekendDrive.com, both based in Farmington Hills, Michigan.