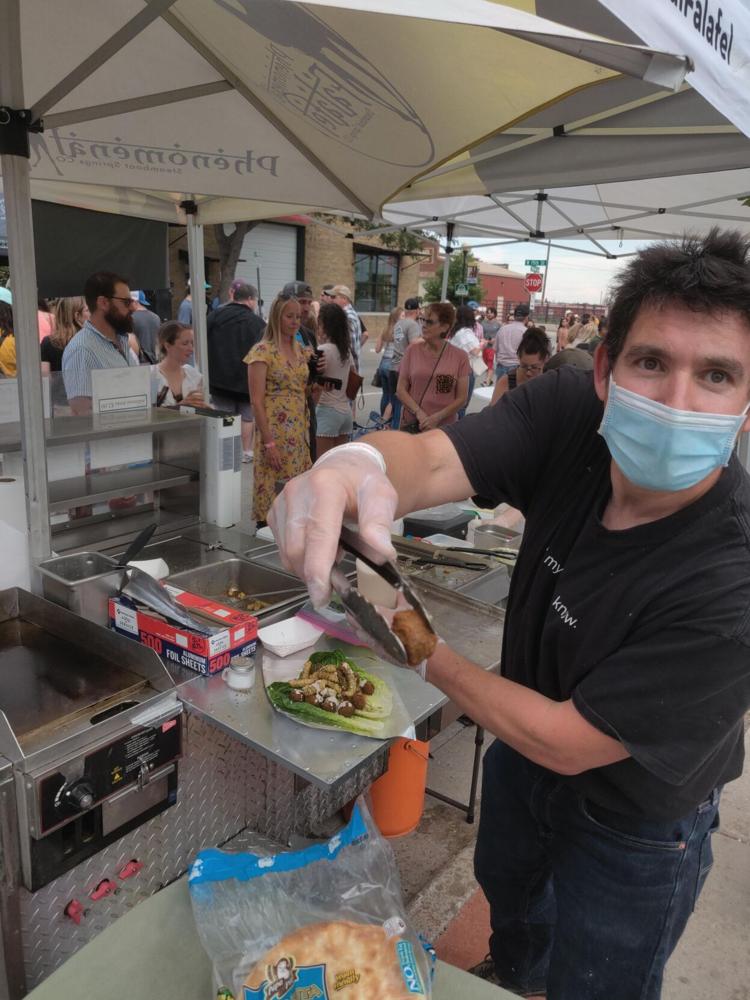 There were a lot of differences between this year's version of Cheyenne Day, and the traditional event held during Cheyenne Frontier Days.  The changes and the coronavirus didn't limit the fun or stop the various activities, but there were some significant differences.
Cheyenne Day began bright and early on Wednesday with a free breakfast, but the location and menu were not the same as in past years.  It took place at the Outlaw Saloon and was catered by the Red Lion Hotel and Conference Center.  It was officially called a Flapjack Feed, and included live entertainment.  It also featured sausage and brisket hash in addition to pancakes.
About 650 people enjoyed the Flapjack Feed, well below the thousands who line up for the Kiwanis Club free pancake breakfasts at the Cheyenne Depot.  The Kiwanis also serve ham instead of sausage and do not offer brisket hash.
In past years, the Air Force Thunderbirds staged their annual show on the Wednesday of Frontier Week.  They had to cancel this year because of the coronavirus, but air show organizer David Schultz brought in additional jets and aircraft from bases around the country to perform aerial displays.
Schultz was very pleased with the public turnout and said the show was a success.  "We plan on being back next year," he added.
The rodeo, carnival, Frontier Town, Indian Village, and Exhibition Hall at Frontier Park did not take place because of the cancellation of Cheyenne Frontier Days.  Many businesses still gave their employees all or part of the day off.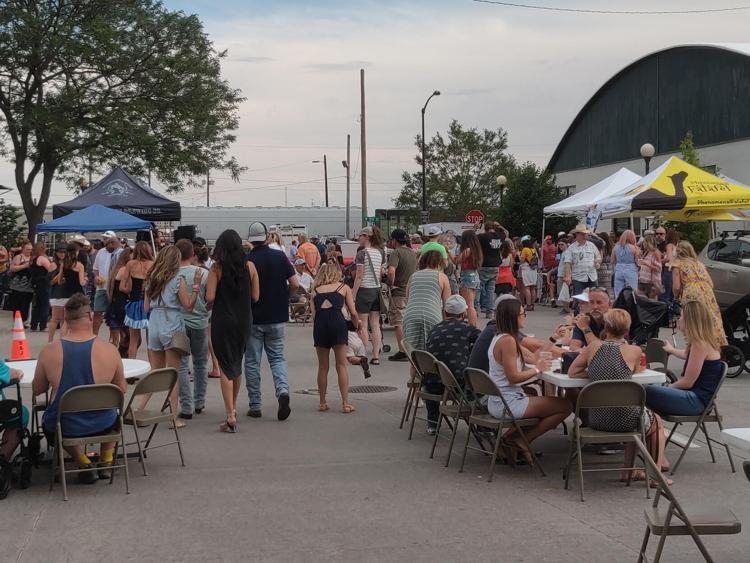 In the evening, crowds wandered along 15th Street and Carey Avenue, sampling food and beverage booths, enjoying live music, and even taking rides on a mechanical bull.  The Cheyenne Gunslingers performed to a large crowd.
Noam Mantaka and his family ran a booth called Phenomenal Falafels.  They were busy serving up the tasty treat.  Business was "crazy," he said.
The Old Fashioned Melodrama took to the stage at 7:00.  Seating was limited to 90 people due to social distancing..  The Melodrama runs through August 1st.
This year's version of Cheyenne Day was part of Cheyenne Days, Legendary Nights, organized by Visit Cheyenne, the Greater Cheyenne Chamber of Commerce, the Downtown Development Authority, Cheyenne LEADS and Cheyenne Frontier Days.  The groups worked together to create ten days of events aimed at local residents.