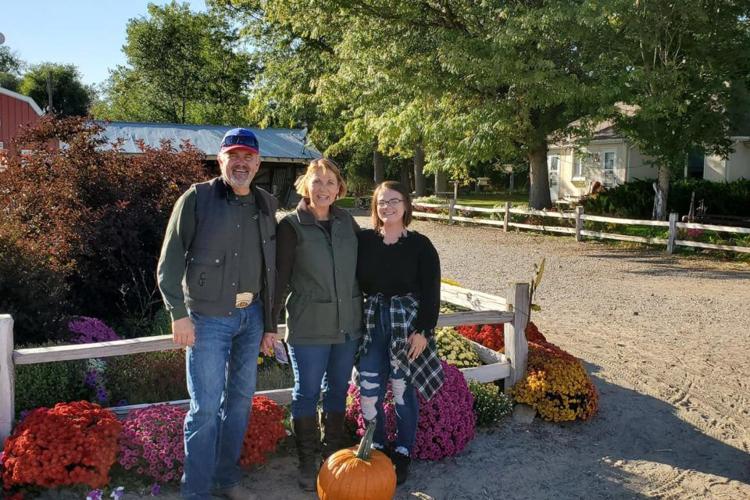 Program has matched 29 Airmen with 22 local families.
The Military Affairs Committee of the Greater Cheyenne Chamber of Commerce established the Adopt an Airman program to provide a home-away-from-home supportive relationship to first-term enlisted Airmen at F E Warren Air Force Base.
These Airmen are not only new to Air Force, but many are far away from home and their family and friends for the first time. In addition to the Airmen themselves adjusting to these life changes, some are newly married, so their spouses are also experiencing the strains of these significant transitions.
"This program is exactly what I was looking for. As most know, being in the military makes it rather difficult to see family, and it gets hard," explains A1C Gwynndalin Meyer, who has been matched with sponsors Doug and Lori Reed since early October.
The Reeds understand how supportive relationships can benefit military families. They said, "We joined the program because we see the value in supporting our military and we know the loneliness of moving somewhere far away from family. We hope to develop a relationship that will be forged for years to come."
 Airmen and sponsors are matched by the program committee members based on mutual interests as indicated in a written application and a follow-up phone conversation. After the match is made, the sponsor and the airman determine what activities they will enjoy together and when.
"Initially, I was nervous about the whole 'hanging out with strangers' idea. The family that I was matched with are extremely inviting and kindhearted. Appreciative is an understatement for how I feel about my family as well as this program," Gwynn said.
Contact AdoptAnAirmanWyo@gmail.com for more information. Alexandra Farkas and Caroline Richards contributed to this report.