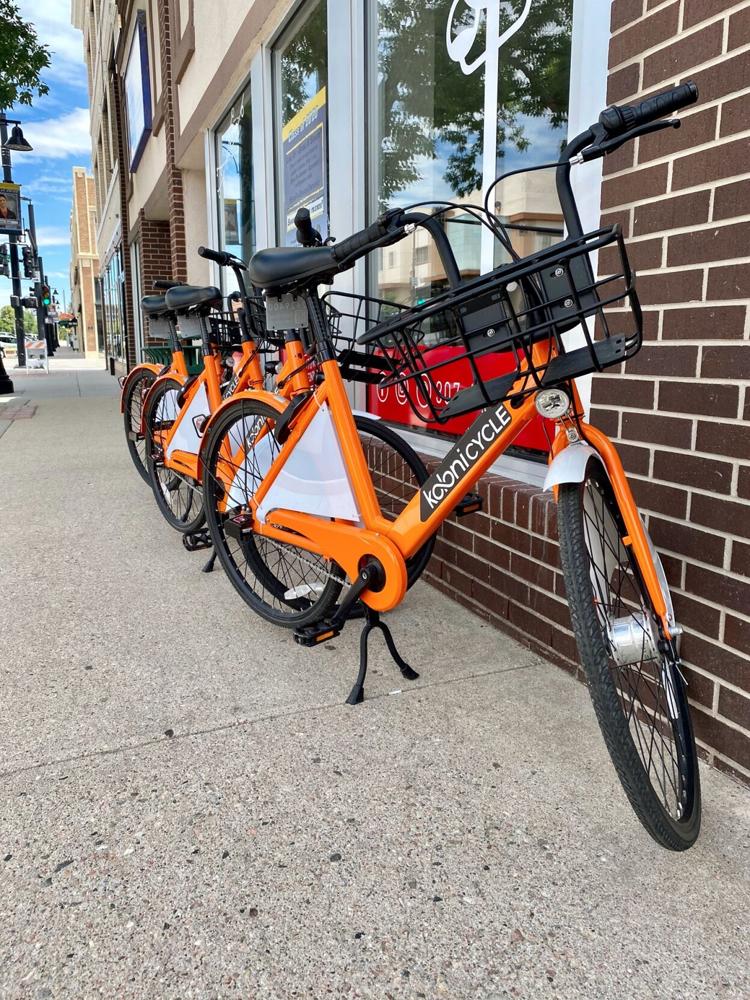 Cheyenne Downtown Development Authority (DDA) recently launched an improved ReRide Bike Sharing Program. The new program revolves around app-based usage, while providing a healthy alternative to downtown transportation.
The bike sharing program has steadily grown since it began. Last year, there were 423 rental transactions. Of those 423 rentals, 128 were for more than one bicycle.
People are catching on and catching a bike through the program. In 2018, 340 bicycles were used, and 41 people rented the bicycles more than once.
The upgraded bike sharing program builds on this success, while preparing for even greater ridership.
"The new app-based program provides an easy, secure way for people to get outside and explore downtown," said Amber Ash, DDA Executive Director. "These bicycles can be checked out 24/7. We wanted to increase the convenience and accessibility for the public's use, and hope that this will continue to increase ridership."
The app-based bicycles are GPS enabled, so their location can be tracked at all times. If someone attempts to take a bicycle without renting it first, the wheels will lock, and a digital lock alarm will sound.
"We are excited to have the opportunity to revamp this ReRide program and troubleshoot many of the issues that have been a problem in the past," Ash said.
To rent a bicycle, download the "Koloni App" to your phone from Google Play or the Apple App Store and create a secure account. To locate a nearby bicycle, click on a flag on the map. When you've found the bicycle you want to rent, you can "wake" the lock on the bicycle and scan the QR code into the Koloni App. This will unlock the bicycle and begin your rental.
A bicycle can be rented for $1 per hour. Visit reridecheyenne.com to learn more and to locate a bike rack.