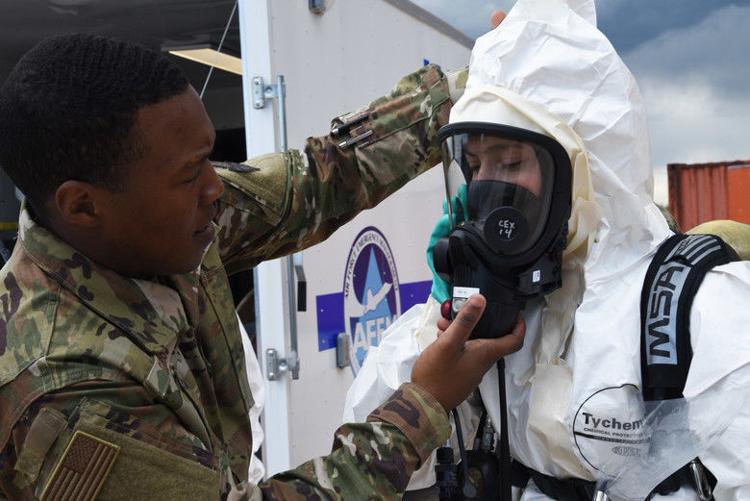 The 90th Civil Engineer Squadron Emergency Management Team conducted a deployment training exercise at F.E. Warren Air Force Base on Friday, June 7, 2019.
"Exercises allow us to make sure our equipment works and ensure our technicians know what to do in a real-world scenario," said Staff Sgt. Aaron Stubbs, 90th Civil Engineer Squadron NCO in charge of emergency management.
This exercise was a deployment simulation in which personnel were sent into an enemy building to sample and detect potentially harmful chemicals.
"Today's training was driven from what we are seeing overseas," said Senior Airman Richard Raynor, 90th CES emergency management technician. "We perform in-house training for various skills and today was a combination of everything we have practiced."
Raynor said this quarterly training allows Airmen to practice potentially dangerous operations in a controlled environment.