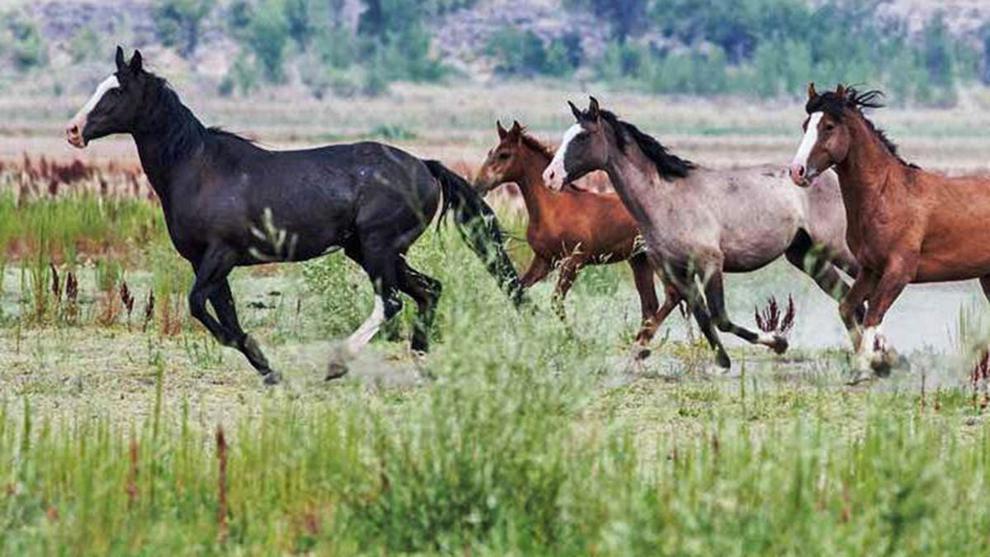 Bestiality, or sex with animals, is legal in Wyoming. But that may be changing soon. HB0046 would establish the crime of bestiality as a misdemeanor.
At one time, bestiality was illegal in the Cowboy State. 
"Bestiality was addressed in the old sodomy statute, but when they moved sodomy into sexual assault statutes, they never revisited bestiality. So there was not a law for a number of years addressing it in the state of Wyoming," said Sweetwater County Sheriff's Deputy Jason Mower.
The issue came to light last summer, when a man was arrested in Sweetwater County for having sex with two horses, a mare and a foal. The incident was captured on a trail camera, and the man admitted to the act after he was questioned by deputies.
"We knew there was not a law and that it was a difficult case when we went public with it. We knew there wasn't going to be a possibility of a bestiality charge," said Mower. 
The man was released and no charges were filed. The incident came to the attention of State Representative Clark Stith (R.-H48 Sweetwater County).
"I don't regard this as a widespread problem, but nonetheless, when law enforcement was stymied I thought that we ought to have something on the books to let the public know that the state disapproves of that kind of conduct," Stith said.
State Senator Tara Nethercott (R-S04 Laramie County) is the chair of the Senate Judiciary Committee and one of seven co-sponsors of the bill.
"The crime against bestiality really didn't fit the acts involved, and so there was a need to address it in statute and make sure that that particular conduct was, in fact, illegal. Wyoming needs to strengthen its laws concerning bestiality," she said.
The new bill creates the crime of bestiality in Wyoming as a misdemeanor. Stith said that was intentional.
"I had this bill drafted in the most minimalist way possible. I'm not fond of creating new felonies. My goal here is not to create more work for the county attorney's office, the public defender's office or the district courts or for the prisons. I think it's a rare enough occurrence that having it on the books as a misdemeanor sends the message of public disapproval," Stith said.
Stith and Nethercott said there have been no efforts at lobbying concerning the bill. According to AnimalLaw.info, Wyoming is one of four states without a law prohibiting bestiality. The others are Hawaii, New Mexico, and West Virginia. There is also no law against it in Washington, D.C.