They start filing in a little after 5pm on a chilly Monday evening.  By 5:30, as many as 40 people have gathered in an upstairs room at Uncle Charlie's Grill and Tavern on North Yellowstone in Cheyenne. They've come for Bibles and Beer.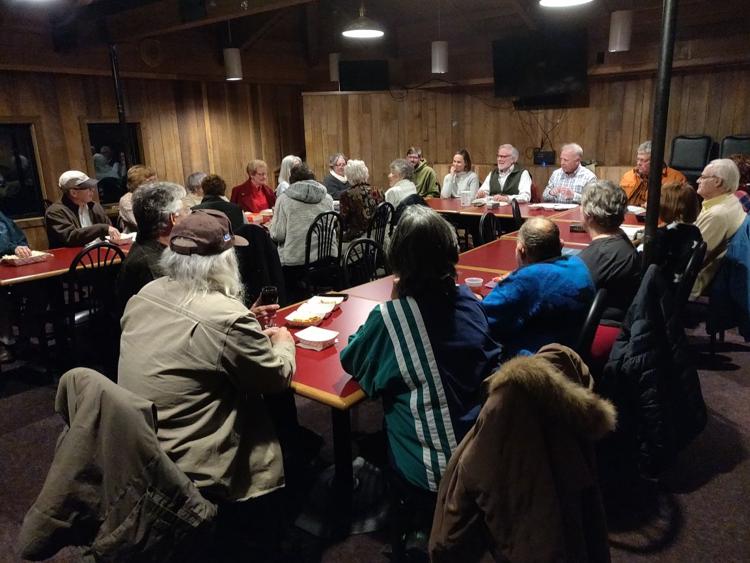 "It's an interfaith group, which makes it really exciting. It's not your grandfather's bible study. A third of the people here didn't grow up in the church, so these stories are new to them," said Pastor Rodger McDaniel of the Highlands Presbyterian Church. 
McDaniel started Bibles and Beer nine years ago as a way to discuss the Bible outside of seminary school or church. It has grown a lot since then. "We have Muslims and Jews, Unitarians, all brands of Christian, a couple of atheists, a lot of skeptics," he added.
McDaniel says the group has a variety of viewpoints, and individuals use as many as 15 different translations of the Bible. "One of our ground rules is we don't argue," McDaniel said. "We're here to learn from one another. We're not here to convert anybody. We're not trying to convince somebody that my reading is right and yours is wrong."
"We're here to create a safe place where people are comfortable in tossing out ideas or questions without feeling like somebody's going to jump on them or judge them," he added.
The topics come from the various books of the Bible.  Currently the group is studying Isaiah.
Paul Everett is a retired Pastor from Ascension Lutheran Church in Cheyenne. "I get to hear from this wide variety of people, this real diversity of people.  What do they see in the passages? It's really fascinating," Everett said.
"It's fun to hear how everybody is hearing what those words have to say," Everett added.
"You can come here and learn as much or more than you do in many seminary classes," said McDaniel.