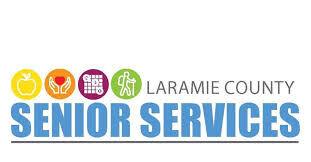 Laramie County Senior Services invites seniors to attend special events this week.  Please wear a mask, and we also have social distancing in place.  Please RSVP to 307-635-2435 for the activities you want to attend or for further information.  Located at 2101 Thomes Ave., Cheyenne, Wyoming  82001.
Due to increases in COVID-19, activities are subject to change.
Fitness Class, Monday and Friday 11 a.m.
Tai Chi, Monday, 2 p.m.
Shakespeare Session, Monday, 6 p.m.
Yoga, Tuesday and Thursday, 10 a.m.
Crochet with Dana, Tuesday, 11 a.m.
Texas Hold'em, Tuesday, 1 p.m.
Free Afternoon Movie, Tuesday, 2 p.m.
Parkinson Group, Tuesday and Thursday, 3 p.m.
Veterans Day, Holiday – Offices Closed, Wednesday
Leave for Bull Durham Casino, Thursday, 8 a.m.
Caregiver Support Group, Thursday, 1 p.m.
Bingo, Friday, 1 p.m. (Up to 36 People on First Come First Serve Basis)
Pool and Snooker tables open week days, 8 a.m. – 3 p.m., and weekends, 8 a.m. till 12 noon
Fitness Center, open week days, 8 a.m. – 3 p.m.