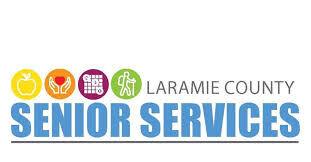 The Laramie County Senior Service Center located at 2101 Thomes Ave. Lunches are served from 11 a.m. to 1 p.m. daily. Dining room will be open with social distancing and seating up to 4 persons per table.
Friday, November 19
Chicken chipotle burritos, Spanish rice, lettuce, tomato, garden salad, orange
Saturday, November 20 
Spaghetti with meat sauce, broccoli, garden salad, bread, grapes
Sunday, November 21
Pig in a blanket, onion rings, carrots, garden salad, applesauce
Monday, November 22
Pork chops, baked potato, spinach, garden salad, bread, apricots
Tuesday, November 23
Tilapia, tater tots, green beans, garden salad, bread, peaches
Wednesday, November 24
Grilled cheese sandwich, chips, tomato soup, carrots, celery, garden salad, cookie
Thursday, November 25
CLOSED:  Happy Thanksgiving Day!
Friday, November 26
CLOSED: Extended Holiday-All meal sites closed