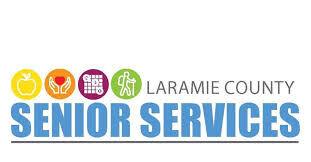 Laramie County Senior Services invites seniors to attend special events this week.  Please wear a mask, and we also have social distancing in place. Please RSVP to 307-635-2435 for the activities you want to attend or for further information. Located at 2101 Thomes Ave., Cheyenne, Wyoming 82001.
Fitness Class, Monday, Wednesday, and Friday 11 a.m.
Tai Chi, Monday and Wednesday, 2 p.m.
Shakespeare Session, Monday, 6 p.m.
Yoga, Tuesday and Thursday, 10 a.m.
Crochet with Dana, Tuesday, 11 a.m.
Texas Hold'em, Tuesday, 1 p.m.
Matter of Balance, Wednesday and Friday, 9 a.m.
Leave to Estes Park, Thursday, 8 a.m.
Bingo, Friday, 1 p.m.  (Up to 36 People on First Come
First Serve Basis)
Pool and Snooker tables, open week days, 8 a.m. - 3 p.m., and weekends, 8 a.m. till 12 noon
Fitness Center, open week days, 8 a.m. - 3 p.m.