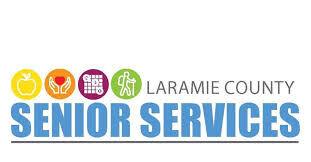 The Laramie County Senior Service Center located at 2101 Thomes Ave. Please note the new time for serving. Lunches are served from 11 a.m. to 12 p.m. daily. Maximum dining room occupancy is 36 persons, with social distancing in place. Carry out meals are also available.
Tuesday, September 8
Sweet and sour chicken, tater tots, green beans, garden salad, bread, pears
Wednesday, September 9
Chef salad, tomato soup, crackers, fruit cocktail, oatmeal cookies               
Thursday, September 10
White chicken chili, peas, garden salad, crackers, grapes
Friday, September 11
Salisbury steak, rice, Brussel sprouts, garden salad, bread, pears
Saturday, September 12
Patty melt with grilled onion, fries, mixed veggies, garden salad, banana
Sunday, September 13
Chicken salad, garden salad, bread, tomato slices, fruit salad
Monday, September 14
Cheeseburger on a bun, lettuce, tomato, potato wedges, pineapple
Tuesday, September 15
Stuffed bell peppers, rice, garden salad, toast, mandarin oranges
Senior Center Activities                                      
The Laramie County Senior Services invites seniors to attend these special events.  Please wear a mask, social distancing practices are in place. Please call 307-635-2435 to RSVP for the activities you want to attend or for further information.
Monday
Happy Labor Day-office is closed for the holiday.
Tuesday
10 a.m. Yoga
1 p.m. Texas Hold'em
2 p.m. Free Afternoon Movie
Wednesday
11 a.m. Fitness Class
1 p.m. Chocolate Milkshake Social
2 p.m. Thai Chi
Thursday
8 a.m Leave to Bull Durham Casino
10 a.m. Yoga
Friday
11 a.m. Fitness Class
12:30 p.m. Bingo – Up to 36 people. On first come first served basis
Pool and Snooker tables, open weekdays, 8 a.m. - 3 p.m., and weekends, 8 a.m. till 12 noon
Fitness Center, open weekdays, 8 a.m. - 3 p.m.