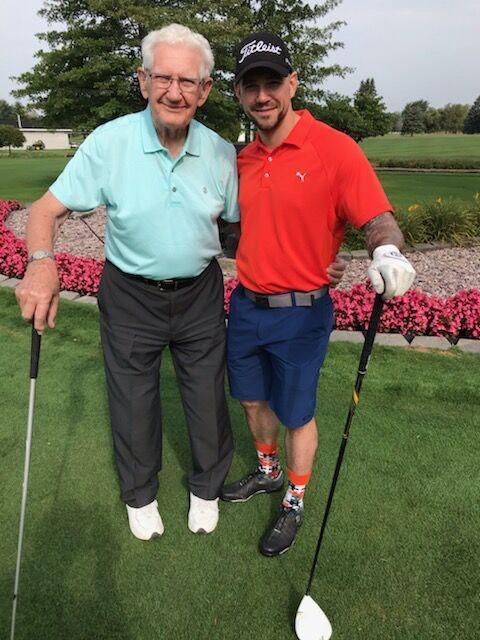 Bryan "Alf" Grzegorczyk and his family have had a tradition for the last 25 years: a golf tournament.
It started as a way to get the five Grzegorczyk brothers and their father together. Once a year, the whole family would come together to play 18 holes of golf. They could laugh, swap stories, have a few drinks and compete for bragging rights during the golf game.
After a while the tournament took on a life of its own, getting its name: G-Bros.
For the first 24 years of the tournament, it was just Jay Grzegorczyk and his five sons, Alf, Rudy, Ken, Dave and Bruce. But in 2019 for the 25th anniversary of G-Bros, the family decided that it was time to let the next generation in on the golf game.
When 2020 came around and the pandemic hit, there were some concerns of whether or not the G-Bros tournament would even happen. Jay Grzegorczyk is 90, and many of the Grzegorczyk family lives outside of Wyoming, so the odds were stacked against them.
But there was no real way the G-Bros tournament couldn't happen, after so many years. The family had seen love, loss, tragedies and more over the last two decades and no pandemic was going to stop them this year.
So for the 26th tournament, 11 Grzegorczyks played in the G-Bros tournament, with Jay leading the way. The family came in from Wyoming, Georgia and Michigan for the tournament.
They kicked off the weekend with a traditional breakfast made by the "busia," "grandmother" in Polish. Every night, the 11 men would post their scores at one house and have a spread of food.
At the end of the weekend, it was determined that grandson Jaron Grzegorczyk finally beat his dad, uncles and grandfather.