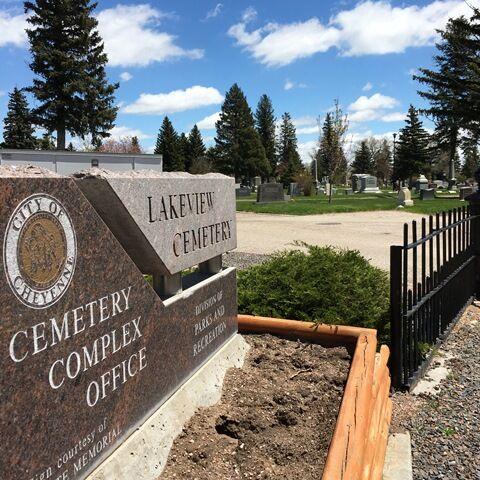 Cheyenne officials recently considered the possibility of expanding the acreage available in the city-owned cemetery.
Cheyenne Council heard details of plans for an expansion of the city's cemetery spaces, which currently have just 414 gravesites left for the departed.
City officials have been talking about the possible expansion for 13 years, said Jason Sanchez, deputy director of community recreation and events for Cheyenne.
He noted the benefits of a cemetery being owned by the city.
"City ownership provides security that the services for the cemetery will always be provided in the future. The cemetery is running out of gravesites," Sanchez said.
The cemetery sells 30 gravesites annually, Sanchez said, adding that the city doesn't have enough revenue from the cemetery to fund perpetual care obligations.
A more dire need, though, is replacing an antiquated sewer system in the cemetery. The sewer system replacement is expected to cost more than $7 million.
The expansion of the cemetery, if it happened, would be next to the National Burial ground.
A master plan for the municipal cemetery was created in 2014. The expansion would be in acreage to the south of the current cemetery, and might be funded with Sixth Penny Tax revenue.
The new burial ground would offer amenities the current cemetery doesn't have.
"This new cemetery would be a park-like cemetery, with family plots, markers, mausoleums… everything we're not able to provide now," Sanchez said.
There are 42,000 memorials in the existing cemetery.
Councilman Rocky Case asked about the possibility of cremations [and facilities for them] being included in the expansion plan.
"We are moving toward cremations and we have built in a plan for that," Sanchez said.
The first phase of the 2-phase cemetery redevelopment would cost $4 million--$3 million of which would be for the sewer system.