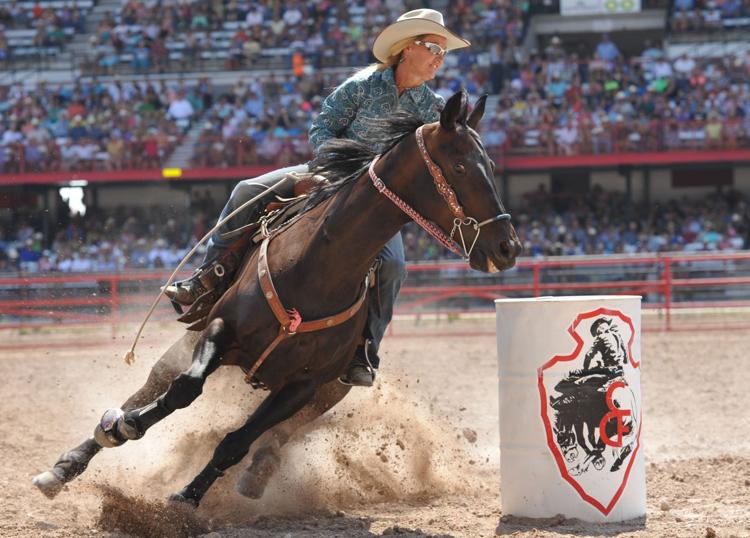 "We put on rodeos. We're not virus specialists,"
The deadline for making the "go – no go" decision whether or not there will even be a Cheyenne Frontier Days this year is rapidly approaching. CFD CEO Tom Hirsig says a decision on whether to hold the event this summer must be made by the first of June.
"It's not Cheyenne Frontier Days that says yes we're going have it, or no we aren't.  It's working with the state, county, and city officials, if the event is safe or not. They determine that. We put on rodeos. We're not virus specialists."

Hirsig added that the stock contractors, the rodeo contestants, the carnival and vendors, have to know by early June.
This is normally a busy time for Cheyenne Frontier Days volunteers, but because of the Coronavirus, most of their work hasn't taken place. "Typically by this time we've had a couple of work days on a Saturday where we get 2-300 volunteers.  We do a lot of cleaning on the park, getting it ready for show. We do painting, we do all of the little things that have to be done."
Cheyenne Frontier Days has had small groups of 10 people working on specific projects, but a lot still needs to be done.
In an email to volunteers. George Geyer of the Parades Committee stressed that the volunteers should stay safe. "There are many moving parts that must be worked through in preparation for the show to go. Do keep in mind that all of our volunteers must do what they consider is best for them individually as far as participation with CFD this year.  Do what makes you the most comfortable," the email said.
Tom Hirsig is confident the volunteers will be able to get things done, once the all-clear is given. "The volunteers are very resilient, and they've met every challenge.  I'm pretty confident that whatever happens they're going to pick up the slack and they always get it done."
Hirsig added that he expects attendance will be down, if Cheyenne Frontier Days does take place this summer. CFD is scheduled to begin July 17.