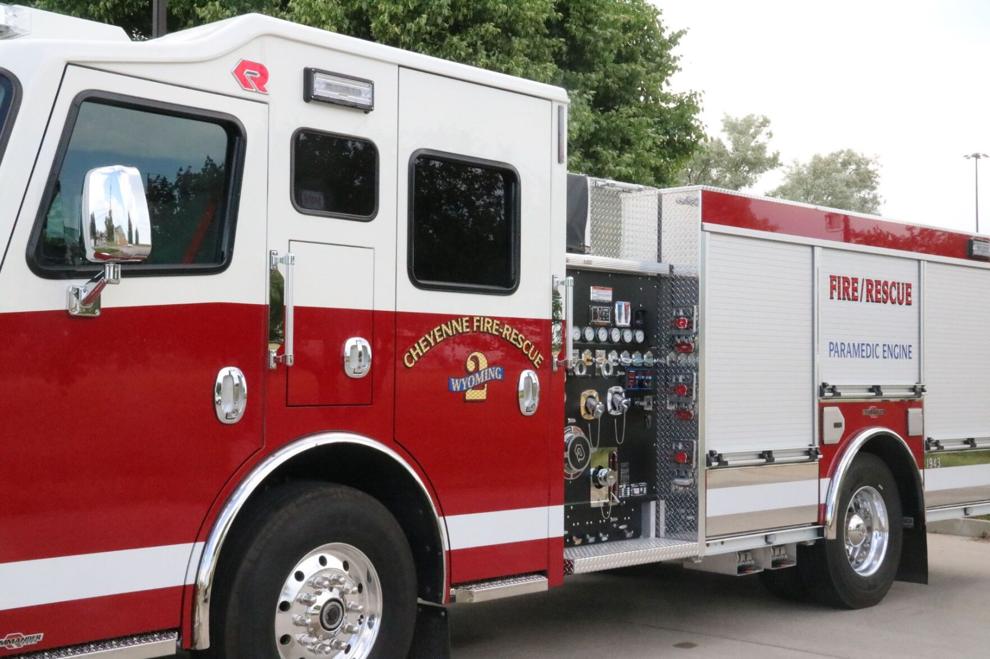 Cheyenne Fire Rescue celebrates National Emergency Medical Services Week beginning May 21-27. Emergency Medical Services (EMS) is an essential service for our citizens. This year's theme is "Where Emergency Care Begins." Our providers are dedicated to compassionate, professional care for your friends and family. An average response time to arrive and begin lifesaving EMS care is 5 minutes and 30 seconds.
Did you know Cheyenne Fire Rescue has been an Advanced Life Support provider for almost 20 years in our community? Every day we have Firefighter/EMT-Basic and Firefighter EMT-Paramedic providers who are ready to answer the call of service for you. In 2022, CFR responded to 6,681 emergency medical service calls, and that number continues to increase as we see our population grow. CFR personnel completed over 4,000 hours of EMS training in 2022 to maintain their certification. Training subjects included airway management, medication administration, IV and injection procedures, cardiac emergencies, stroke emergencies, traumatic injuries, and pediatric emergencies. We know how much of an impact a medical emergency can have on someone's life. That is why we strive to minimize that impact while providing excellent care.
We want to hear about your experiences and expectations for our Emergency Medical Services and gain valuable feedback on the other services Cheyenne Fire Rescue provides. We will conduct a community-driven strategic planning session on May 30, 2023. This meeting will be led by professionals from the Center for Public Safety Excellence Technical Advisor Program and the chief officers of CFR. It will be held in the Community Room of the Public Safety Center located at 415 W. 18th St., from 11:30 a.m. to 1 p.m. Lunch and snacks will be provided!
If you are interested, please, go to the signup page at https://arcg.is/14iWvf0
You will be notified by email of acceptance and provided an invitation to the planning session. If you cannot attend and know of someone who would like to attend, please pass this information along!