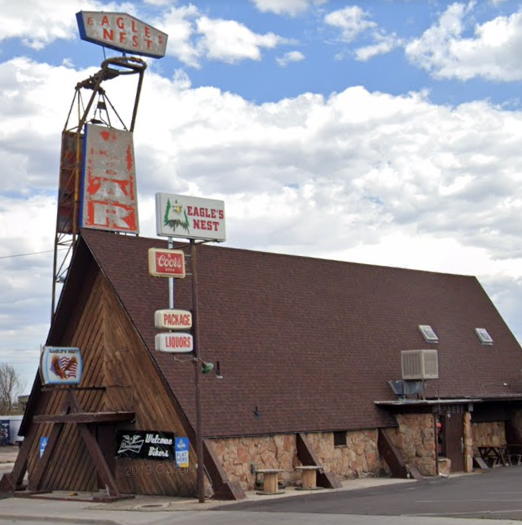 The owner of the Eagle's Nest bar at 1101 Lincolnway in Cheyenne said today their violent homophobic shirts are "sold out," and are not available. The shirts caused a social media uproar, with posts showing the shirt being shared hundreds of times, with posts expressing disdain for the shirt's message, which reads, "In Wyoming, we have a cure for AIDS, we shoot f—–'n f—–s."
Bar owner Ray Bereziuk told The Cheyenne Post on Monday afternoon that his bar has stopped selling the shirts. He said that he is "in the bar business, not the apparel business," and that he would not be reordering the shirts.
The shirt contains a message of hate and violence against the LBGT community.
Wyoming Equality reacted to the shirts on a social media post. The post in part said "…We are sad to say that we failed to convince a local bar to pull these shirts from circulation. We hoped that they would choose to stop selling them when they realized the harm it did to the LGBTQ community and those living with AIDS."
The post said they Wyoming Equality was not sharing the name of the business "because we do not want them to gain notoriety/ sell more shirts off the pain of our community. It is a sad day. Wyoming Equality understands that...this sucks. And we'd all rather spend our summer getting ready for Rendezvous, spending time with family and friends and recuperating from a hard year. But let's do what we do best and pull together."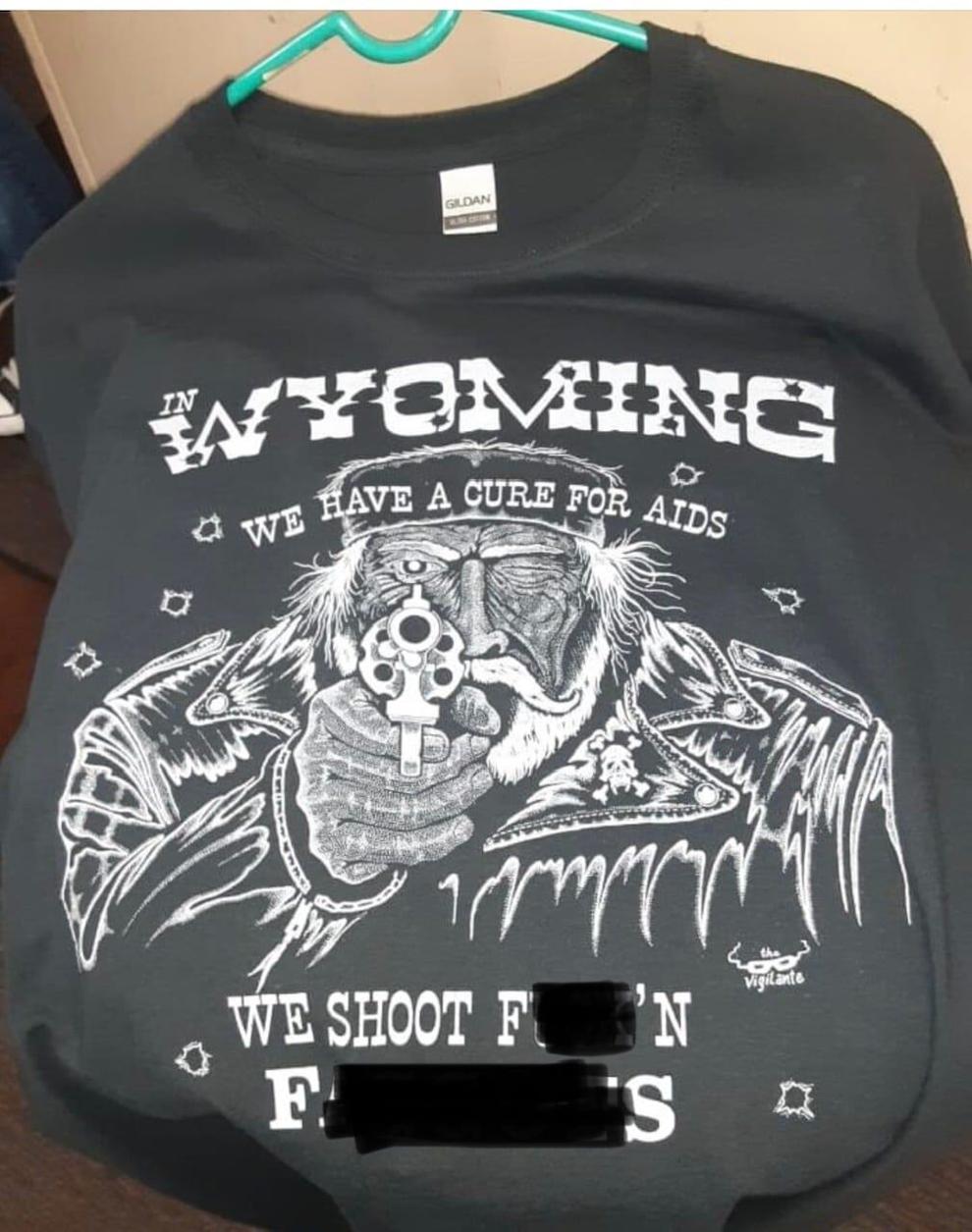 Wyoming Equality director Sara Burlingame posted her to own social media account, saying, "Want to make it unpopular to be a bigot? Donate to Wyoming Equality or Wyoming AIDS Assistance. Put a pride flag up in your business or home. Wear one of our cool AF shirts. Pass a Hate Crime bill. Invest in queer joy and resilience. Let the haters hate in their own misery. Keep Wyoming queer and wild."
Burlingame told The Cheyenne Post that she was "glad the owner made the right decision" to stop selling the shirts. "Shirts and messages like that are not welcome here," she said, adding, "Wyoming has a long way to go" towards inclusiveness. 
The shirts display a mark that says "The Vigilante," which is not known if that is the image designer or screen printer who made the shirts.