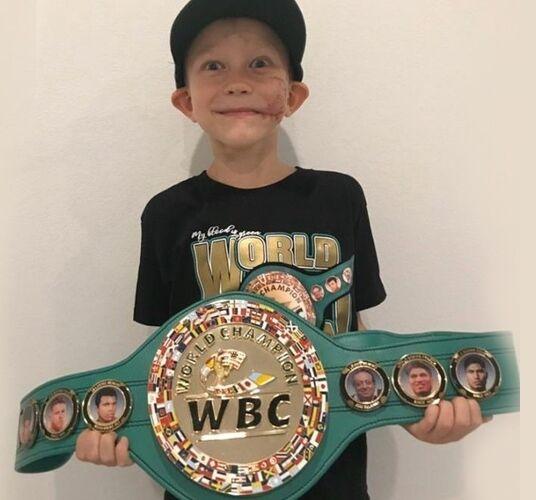 Bridger Walker has been named World Heavyweight Champion by the World Boxing Council for his heroic actions to help save his three-year old sister from a dog attack. The six-year-old boy from Cheyenne was severely injured in the dog attack, requiring over 90 stitches. He was named Honorary Champion for his extraordinary brave actions, risking his own life to protect his younger sister.
Bridger has already received his belt, which endorses him as the WBC Honorary Champion, as well as some presents for him and his sister. "At the WBC, we are so very to name Bridger as our Honorary Champion for his courageous actions that represent the absolute best values ​​of humanity," the WBC said.
The World Boxing Council is Boxing's elite sanctioning body and has as its maximum priority to work and protect for athlete's safety and health inside and outside of the boxing ring.
The WBC was founded in 1963 and now is composed by 165 countries from around the world. Some of our greatest champions are Muhammad Ali, Mike Tyson, Julio Cesar Chavez, Oscar de La Hoya, Sugar Ray Leonard, Floyd Mayweather and Manny Pacquiao among others.