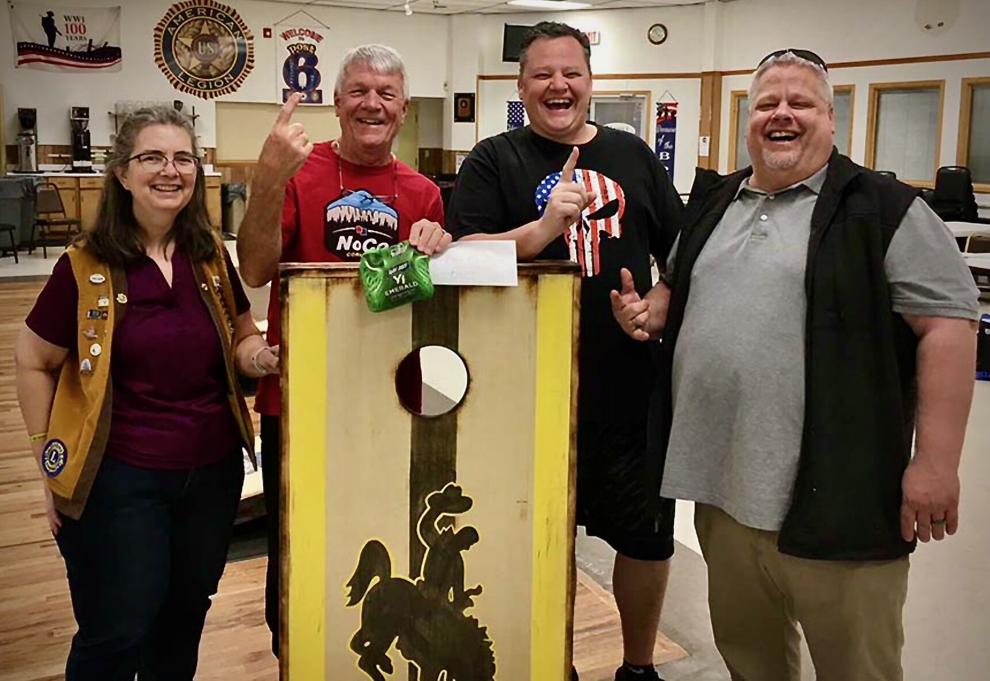 The First Annual "Chiller in Cheyenne" Corn Hole Tournament was hosted Sunday, November 14, by the Cheyenne Lions Club. This initial tournament attracted a strong showing of corn hole players from Wyoming, Colorado, and Nebraska.
"We were happy and proud to host our first corn hole tournament," Cheyenne Lions Club President Bonnie Harrison said. Club members and corn hole players all seemed to have a great time. The level of play displayed by some players was amazing!"
The Double Elimination Tournament featured 17 teams. The winning teams were
First Place - Harry Stoltzfus (Ft. Collins, CO) and Rich Sewell (Loveland, CO), Second Place - Paul Lovett and Marcus Lovett (Chugwater), and Third Place - Jay Brown (Cheyenne)
Cheyenne Corn Hole Club Director Shawn Miller provided logistical and referee support for the fledgling tournament.
A very popular and challenging side game was offered to players. The Cheyenne Lions Club has long focused on vision issues.
Building on the club's eyesight background, players were blindfolded and then attempted to throw their bags into a corn hole board set the regulation corn hole game distance away. To the wonderment and amazement of spectators, two competitors were actually able to make multiple bags find their way to the corn hole without any vision!
The Cheyenne Lions Club is already in planning mode for their second "Chiller in Cheyenne" Tournament, planned for November 12, 2022.