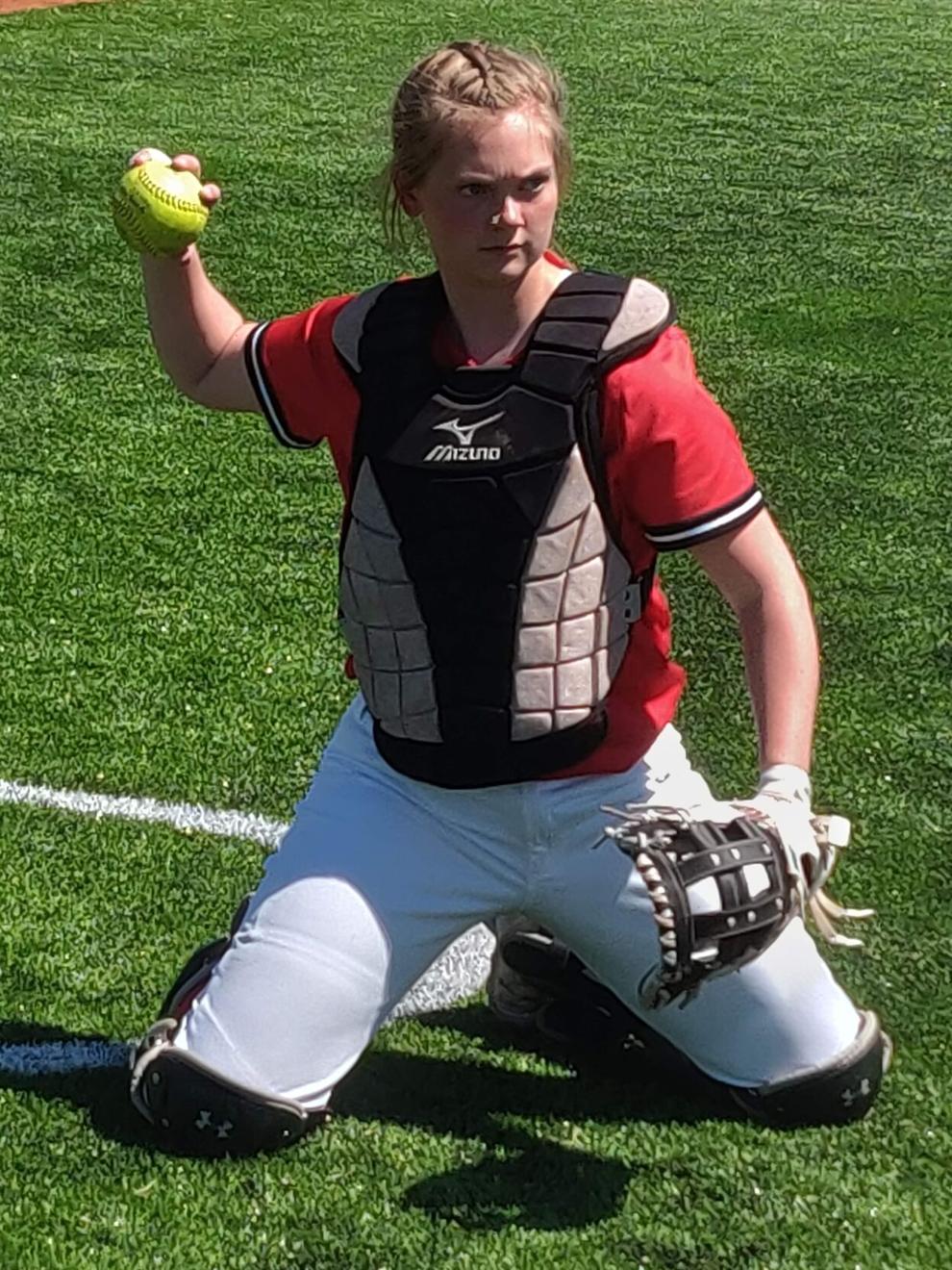 Cheyenne made history on Thursday, April 29, as three brand new girls' softball fields were dedicated near the Junior League ballfields off Converse Avenue.
Cheyenne's first high school girls softball game was played immediately after the ribbon-cutting dedicating the new fields. Cheyenne Central defeated South, 14 to 4. Catcher Alexis Naughton hit a three-run homer for Central.
It's the first time that an official Wyoming High School Athletics Association high school girls softball games could be played in Cheyenne. 
"It's a big deal to be the first girls and make history this year," Central High School Pitcher Kaitlyn Ackerman said. "I can look back at it and say I was one of the first girls to ever play high school softball at Central, which is pretty cool."
Ackerman was warming up for the first game being played on the new ball fields, and catcher Alexis Naughton echoed her feelings.
"I was really thankful because this is my senior year, and being able to play one year makes me super happy and being able to make history," she said. "I want to help build a good group of girls and hopefully carry on with this program, and make us state champions in the future."
The new fields are covered with artificial turf, which means they can be used more often.
"Just this week, we had 1.5 inches of rain," Deputy Director of Community Recreation and Events Jason Sanchez said. "None of the other fields were ready to play, other than the synthetic fields yesterday. Those were the only fields we were able to get games on."
The new fields, bathrooms, and other facilities cost close to $1 million, and getting them built required a partnership between the city and school district.
"I reached out to the city, and they saw it as an opportunity, not only for us to partner, but when we're done, the kids are going to be able to use this field all summer regardless of the weather," District Assistant Superintendent of Support Operations Dave Bartlett said. "We're talking pre-K through high school. This is going to impact kids."
The school district has a one-mill rec levy authorized every July. The money is used to build and maintain playgrounds at local schools. It also supplied the funding for the new ball fields.