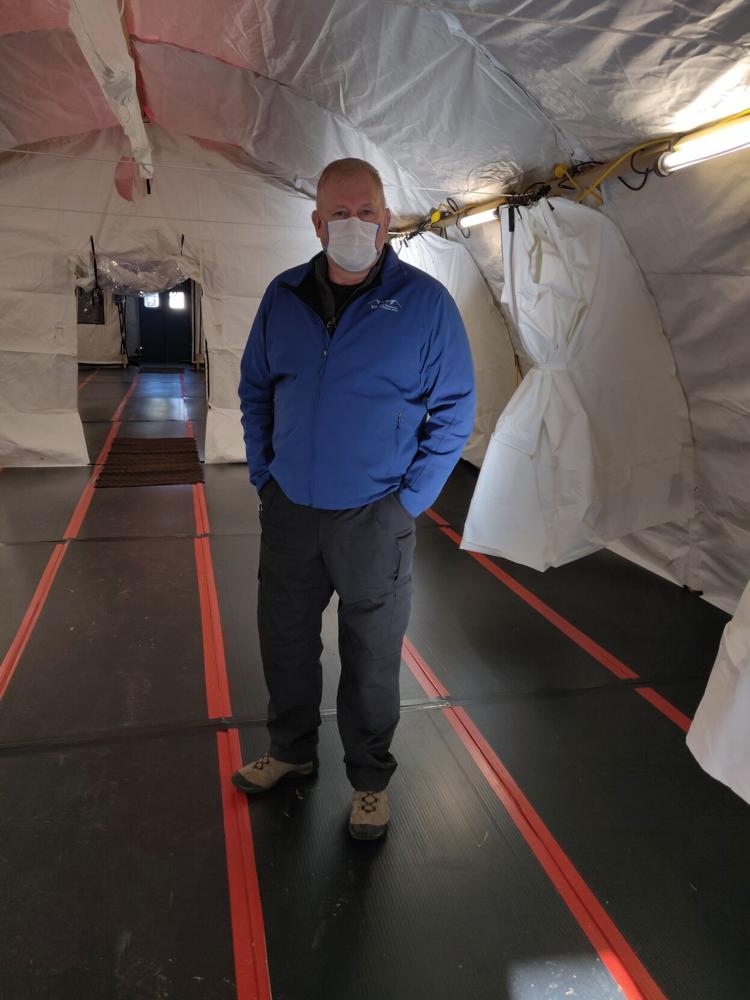 The Cheyenne VA Hospital is ready to take additional Covid patients, if beds fill up at Cheyenne Regional Medical Center, Ivinson Memorial Hospital in Laramie, or other nearby hospitals. The VA has a separate ward set up for Covid patients, and erected two special tents to handle additional patients.
Erich Kurtz is the Emergency Manager and Incident Commander for Covid Response for the Cheyenne VA Healthcare system. "The reason we stood our incident command up is so we could assist with Covid, whether that's ICU intensive care or whether that's the critical care Med Surge type," Kurtz said.
The VA designated a 16-bed ward inside the hospital that can be used for Covid patients. It also set up two nine-bed tents behind the buildings, with the help of the Civil Engineering Squadron at F.E. Warren Air Force Base.
"They're full negative pressure isolation ward tents that will hold nine patients per, so with two of them together, 18 patients," said Kurtz.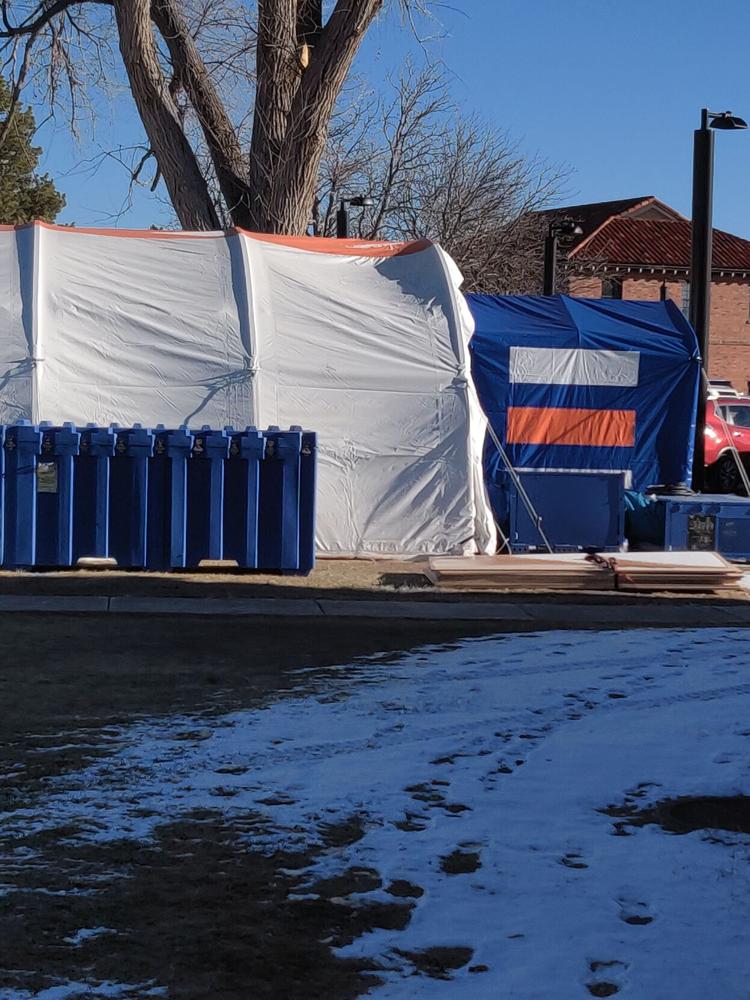 Three veterans were transferred via helicopter to the Denver VA hospital last week for a higher level of intensive care. There are nine veterans in the VA hospital currently being treated for Covid.
The tents are empty right now. They are wired for electricity and have HVAC units set up, but beds and other medical equipment are still in storage.
"The trigger of putting all of that equipment in place is when we're like half full, 8 or so, of those people in that secondary critical care area," Kurtz said. "We will definitely have the oxygen. We will definitely have the bedside monitors. We will definitely be able to push fluids and all the other stuff that comes along with that," he added.
The tents will be used for the most stable Covid patients.
The VA stays in close contact with the Laramie County Emergency Management Agency and the Wyoming Department of Homeland Security, and is ready to provide help if needed.
"If CRMC or Ivinson or any of the other hospitals that are here in the local area need the assistance or the bed space, it's a very simple, quick turn-on that can be done to get that taken care of," Kurtz said.
Representatives from Cheyenne Regional Medical Center were not available for comment.