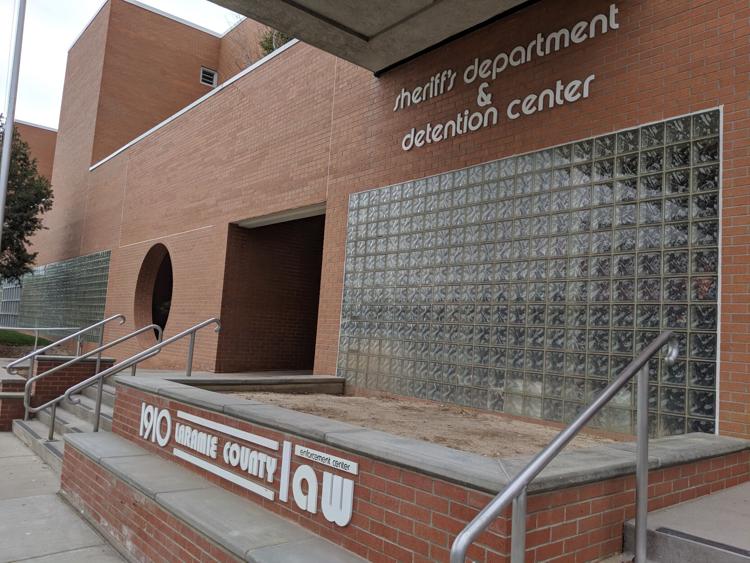 Cheyenne Police haven't served most of their 800 outstanding warrants, because there's nowhere to put arrestees.
"One consequence of the COVID-19 restrictions is growth in our warrants, because we prosecute misdemeanor crimes," said Cheyenne Police Lt. David Janes.
Laramie County Jail has limited space due to COVID-19. The jail can house 450 inmates and has 200 now.
"When they get a warrant for not showing up in court or not paying a fine, the jail won't take them," Janes said.
"Back in March we contacted the Cheyenne Police Department… and expressed to them the need to social distance... we were not going to accept nonviolent crimes other than ones that had a public safety component," said Laramie County Sheriff's Captain Don Hollingshead.
The Cheyenne Police Department has collaborated with the Goshen and Platte County sheriffs and could be taking prisoners to Torrington and Wheatland.
But that doesn't ease the backlog of arrest warrants, for which Cheyenne Police Department is creating a Cheyenne Municipal Warrant Task Force.
"We will prioritize our warrants, so we'll look at people who have multiple warrants, people who have multiple victims," Janes said.
One factor will be the damage or loss resulting from the crime.
When warrants are prioritized, officers will make arrests and arrestees will go to Municipal Court. After, prisoners will go to the Platte County Jail to await trial, or begin serving their sentence if they plead guilty.
Prisoners may be sent Goshen County once an agreement with the county is finalized. Police hope word gets out so cases can be handled ahead of time.
"We want to get rid of these warrants as quickly as we can, so we are encouraging people to get them taken care of beforehand. Call the Municipal Courthouse, speak to the clerks there and get it worked out," Janes said.
Cheyenne Police Chief Brian Kozak said budget cuts are impacting law enforcement.
"The criminal justice system is struggling. We're using other jails so we can arrest offenders and [have them] prosecuted," Kozak said.