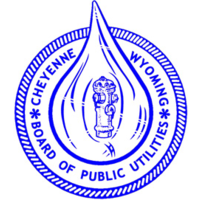 As concern over the environmental impact of the Mullen Fire increases, the Board of Public Utilities has said that Cheyenne's drinking water is being monitored and continues to remain safe. 
BOPU has and continues to monitor incoming raw water and treated water for any changes in water quality.
The Board's Water Treatment Plant has advance methods to treat water quality issues associated with ash and sediment from wildfires. The Board has multiple drinking water sources, besides Rob Roy Reservoir, including Granite Springs, Crystal Reservoirs and groundwater wells.
Currently over 2,606,800,000 gallons of water are stored in the Curt Gowdy area reservoirs. Granite Springs and Crystal Reservoirs located in Curt Gowdy State Park are not part of the Mullen Fire.